We know it's a little early, but while we seek out and gather interviews with 30 exemplary Dads from around the world for our upcoming 30 For 30 Father's Day campaign highlighting positive non-violent Dads, we have compiled this list of famous fictional fathers who exemplify good Dads who are positive non-violent male role models. In acknowledgement of the power and influence of pop culture, we selected these Dads from across literature, film, comics and television
Inspired by the list of fabulous fictional fathers below? Here's how you can take action:
If you are a Dad, download our mini interview for the 30 For 30 campaign, fill it in and email it to us at info@thepixelproject.net.
If you have a Dad or father figure in your life whom you think would be a perfect candidate to be included in this campaign, send him the link to our campaign page and/or download the mini interview and get him to fill it in.
Deadline for submissions is 7 May 2012, so get cracking!
It's time to stop violence against women. Together.
————————————————————————————————-
Fabulous Father Figure 1: Atticus Finch – "To Kill A Mockingbird" (Book and Film)
The American Film Institute called Atticus Finch the "greatest movie hero of the 20th century." Lawyer and social activist Atticus is at the top of our list of the best fictional Dads ever. As a widowed single dad, he is absolutely devoted to his kids. He is not the type of Dad to play games or do Sunday outings, but he is incredibly patient with his two kids, Jem and Scout and most importantly, taught his children equality, courage, empathy, kindness, non-violence, integrity and strength of character by example at the point in their lives when they are most impressionable.
Fabulous Father Figure 2: Arthur Weasley – The Harry Potter series (Book and Film)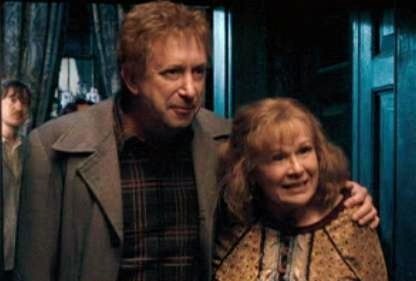 Arthur Weasley may just be a supporting character in the Harry Potter series but in a world where fathers and father figures have died before they could spend time with their kids or are not quite who they seem, he is the one stable Dad among the male characters. Quirky, geeky (he is mad about muggle technology) and occasionally a little clueless, he's still a really a great Dad who looks up his sizable family as best he can, including fostering Harry to a certain extent. He also puts his money where his mouth is by standing by his principles and inspiring his kids to do the right thing.
Fabulous Father Figure 3: Ben Parker – The Spider-Man series (Comic books)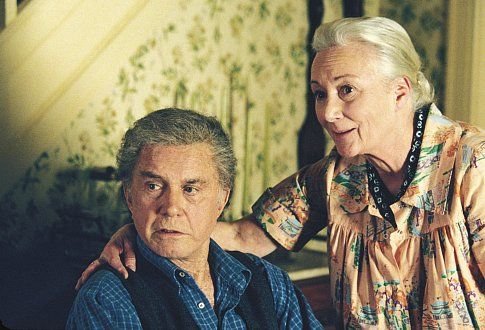 Ben Parker did not shirk his familial duties as he and his wife May raised his late brother's son Peter Parker a.k.a. Spider-Man. Ben mentored a young Peter, guiding him towards the scientific fields, and allowing him to embrace them without backing down. Ben also taught Peter to take responsibility for his actions and to deal with its consequences. Most of all, Ben instilled in Peter what became the moral cornerstone of the entire series: "With Great Power, Comes Great Responsibility", without which Peter may have not become the hero that he became.
Fabulous Father Figure 4: Bob Ivanovich – "My Life" (Film)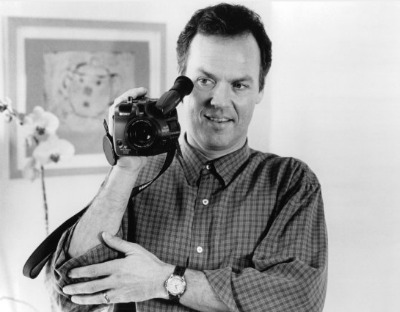 In My Life, Michael Keaton plays Bob Ivanovich, a young married man who discovers that he has terminal cancer soon after his wife gets pregnant. Knowing he won't be around to raise his little boy, Bob uses the time he has left to record home movies of himself that his son can watch as he grows up. The videos range from Bob reading bedtime stories to Bob teaching his son skills like how to shave. As Bob approaches his death, he also begins to reconcile with his own father, with whom he has had a strained relationship.
Fabulous Father Figure 5: Chris Gardner – "The Pursuit of Happyness" (Film)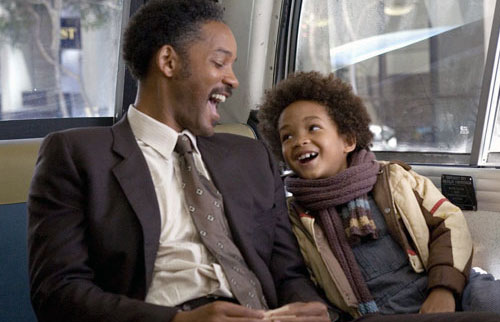 "You got a dream . . .You gotta protect it. People can't do somethin' themselves, they wanna tell you you can't do it. If you want somethin', go get it. Period." In this father-and-son story, Chris Gardner didn't have much, but he replaced materialism with extraordinary moral standards. His son was his life and he was completely dedicated to passing on those morals to the boy. Even when life became extraordinarily tough, he used all of his strength and efforts to make the most of his life and establish a worthy career to provide for both himself and his son.
Fabulous Father Figure 6: Cliff Huxtable – "The Cosby Show" (Television)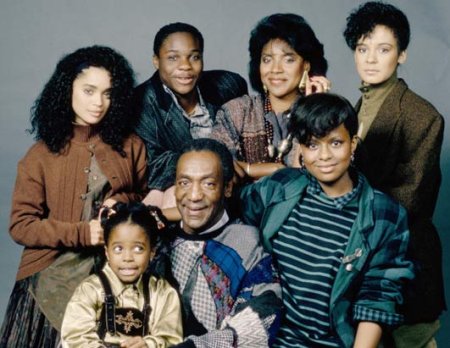 Despite a demanding job, Dr Cliff Huxtable was always there with a bit of wisdom and a wisecrack when they needed him most. He taught his five kids about love, success, failure and the value of a dollar using a combination of humour, common sense and subtle psychology. He taught his children that personal responsibility is the key to success in life. For example, even though his son, Theo, had dyslexia, Dr. Huxtable still expected him to excel in life and not use his learning disorder as an excuse.
Fabulous Father Figure 7: Jonathan Kent – The Superman series (Comic books)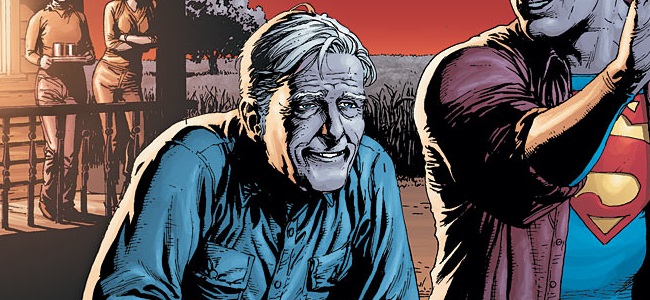 Pa and Ma Kent took in baby Kal-El despite the latter's strange origins. They dedicated themselves to raising the boy as their own son despite the fact that he was clearly an alien with extraordinary physical strength. As Clark grew up and his powers matured, Pa Kent provided a firm guiding hand by teaching Clark to be a good man by helping others in need, not using his powers for personal gain and to have courage, kindness, empathy and integrity. As with the case of Peter Parker (aka Spider-Man), who knows what may have happened without the influence of a good Dad.
Fabulous Father Figure 8: Mark Thackeray – "To Sir, With Love" (Film)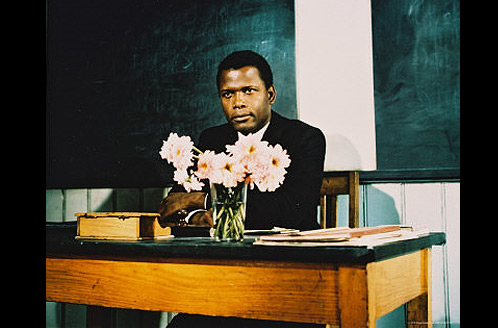 When Mark Thackeray took a temporary job teaching delinquent high school kids in the tough East End of 1960s London who had succeeded in driving their previous teacher to resign from her post, he had no other intention except to earn his keep while applying for engineering positions. However, as the film progresses, Thackeray becomes not just a teacher but also a father figure, a mentor and a role model for the kids as he battles to get them on the right path before they leave school. And although he finally receives a coveted job offer for an engineering position as the class he teaches graduates, he tears up the job offer, signalling his commitment to his job as teacher, mentor and role model.
Fabulous Father Figure 9: Matthew Cuthbert – Anne of Green Gables (Book)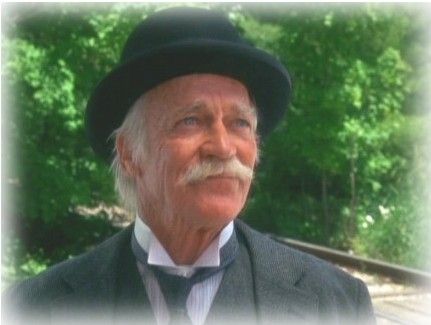 Matthew Cuthbert, an elderly farmer and shy confirmed lifelong bachelor living with his sister, would hardly be the most obvious candidate for a Dad. However, from the moment Anne came into his life courtesy of a misunderstanding, he fought her corner, encouraged her innate talents and abilities and gave her lots of quiet paternal love. The dynamics of his and Anne's relationship is one of the most subtle and loving portraits of a father-daughter relationship in children's literature and his pride in his adopted daughter shone through right up until his death.
Fabulous Father Figure 10: Rupert Giles – "Buffy the Vampire Slayer" (Television)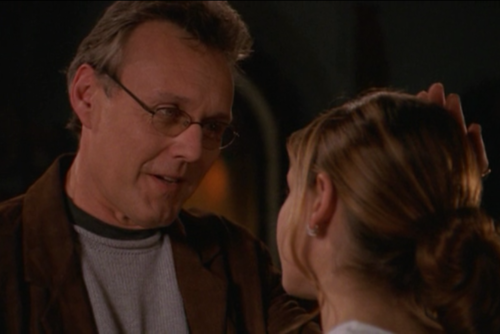 Rupert Giles was more than just a Watcher who trained Buffy – he became a consistent and reliable father figure in her life as she matured from a teenager resentful of the burden of her powers to a young woman who willingly carried the weight of the world on her shoulders. From providing her with discipline and tough love to losing his job as he broke the rules to keep her safe, Giles is a fine example of a Dad and mentor who does what's best for his kid.