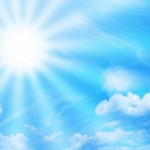 According to the recent United Nations UNITE to End Violence Against Women Report, 50% of schoolgirls surveyed in Malawi reported sexual harassment at school, a worrying indication of the violence faced by women in the country. However, girls and women all over Malawi now have a newly elected champion to fight to ensure that life is safer for them. Joyce Banda (former Vice President) has been sworn in as president of Malawi, becoming the second female head of state in Africa and the first in sub-Saharan Africa.
She has long been a champion for the rights of women, and believes that uplifting the lives of women will uplift the nation as a whole. As a survivor of domestic violence, Ms. Banda is very familiar with the hardships that the women of Malawi are facing. Banda has explained that her goals are to end gender-based violence, increase the number of women in Parliament, fight against HIV, promote family planning and encourage the economic empowerment of women.
She has stated her ambition is to help set women on the world's least developed continent free from the cycle of poverty and abuse. This personal pledge was behind her decision to complete a Bachelor of Arts Degree in Early Childhood Education from Columbus University, in the United States. Prior to her recent appointment, she set up a garment manufacturing business and a bakery, and used the proceeds to send under-privileged girls to school. She has also founded also three major organizations in Malawi related to women's rights: the National Association of Business Women, the Young Women's Leaders Network, and the Joyce Banda Foundation. On becoming Minister of Gender, Child Welfare and Community Services in 2004 she fought to get a domestic violence bill enacted.
In her recent inaugural speech, she cited economic growth and good governance practices as her top priorities. Soon after assuming her new post she relieved the Inspector General of Police of his duties, following accusations against him of human rights abuses against civilians. Joyce Banda has been a long-standing beacon of hope for women in the Republic of Malawi, and is now in a position to further lift the country toward democracy and a better future.