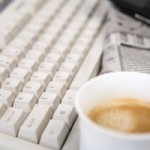 Welcome to the 32nd edition of The Pixel Project's VAW e-News Digest! As usual, we bring you the latest and most relevant news related to violence against women and efforts at eradicating it from around the world.
Chinese law had only placed domestic violence in clauses but now in 2011, the All-China's Women Federation (ACWF) has reported that officials are seriously considering writing an independent domestic violence bill. The ACWF has been proposing domestic violence legislation since 2008 to the top Chinese legislature, the National People's Congress, but it has only been recently that the group has succeeded.
In India, female fetuses are being aborted just because of their gender. As in a lot of cultures, girls are considered liabilities and boys as assets. These selective abortions have been going on for decades and the consequence is currently being felt throughout the country in the shortage of marriageable girls.
Every contribution matters. If you have any news you'd like to share concerning violence against women, reach Karina at karina.tayag@gmail.com. If you prefer to receive up-to-the-minute news concerning violence against women, follow us on Twitter at http://twitter.com/thepixelproject.
It's time to stop violence against women. Together.
Regards,
The Pixel Project Team
———————————————————————————————————————————
General Violence Against Women News
Gambia: Gamcotrap Inaugurates New Office Complex
India: Panel to Look Into Atrocities Against Women in Maoist-Hit Areas
Technology Playing a Greater Role in Violence Against Women
Commentary: Harvard, Yale Feeling the Heat for the Treatment of Women
Fiji: To Value a Woman
Kenya: Revised Family Bill To Be Sent To CIC
Selective Abortions Blamed For Girl Shortage In India
UAE to Try Schoolgirl for Adultery
Domestic Violence
V-Day Raises Domestic Violence Awareness
Georgia Set to Eliminate Funds to Fight Domestic Violence
Avon Global Believe Fund Doubles to $2 Million
Fighting Domestic Violence–On Stage
New York Law Now Makes Choking a Crime
Rapper Bambu Tackles Domestic Violence—as a Man's Problem
Domestic Violence Related Fractures: Orthopedist May Be to See the First Sign
China Mulls Legislation on Domestic Violence
Rape
MEPs Urge Tougher Prosecutions For Rape Convictions
Standing Up to Sexual Violence
Downside of N. Korean Women in Military: Rampant Sexual Abuse
City of Joy: New Hope for Congo's Brutalised Women
Irish Police Chief Apologises for Rape Jokes
I Put My Father in Prison
In Ivory Coast, When Conflict Starts Women Become Targets
Rape="Sex Romp"?
Honour Killing
Finland: Taskforce Urges Urgent Steps to Prevent 'Honour Violence'
Iraqi Who Ran Over Daughter in Arizona "Honour Killing" Gets 34 Years
Honour Killing Victim's Sister Organised Raid on Parents' Home
Illinois Run-away Might Become Victim to Honour Killing
Bhiwani "Honour Killing" is Now Suicide
India: Bill Against Honour Killing Bill Likely in Moonsoon Session
India: 15 States Move to Term Honour Killing as Murder
Teenage Girl Burnt Alive in Suspected Honour Killing
Female Genital Mutilation
Ethiopian Village Fight Against Female Genital Mutilation
Kenya: FGM Clubs in Schools to Fight the Cut
The Midwife on a Mission to Stop Female Genital Mutilation
Kenya: MPs Back Bill to Prohibit Female Genital Mutilation
Pinay Film Shows Plight of Circumcised Kenyan Girls
Reflecting on FGM and Genital Cosmetic Surgery
Public Education is Key to Curbing FGM
Gambia: Tostan Facilitators' Training Wrapping Up
Activism
"From one miler to another…": Sir Roger Bannister's Words of Encouragement!
Inspirational Interviews–Olivia Klaus, Director of Sin by Silence, Part One
Men 'Walk a Mile in Her Shoes' for Violence Awareness
Inspirational Interviews–Olivia Klaus, Director of Sin by Silence, Part Two
Lighting Up the Darkness to Take Back the Night
Educating Kenya, One Girl at a Time
Caroline Casey: Looking Past Limits
Hundreds Take to the Streets Against Sexual Violence