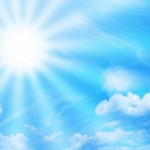 "Neither gender equality nor development can be fully realized if violence against women and girls is allowed to take place, unabated and unresolved." These words were spoken by Thailand's Prime Minister Abhisit Vejjajiva and quoted in a recent post by Pixel Project awareness-raising partner, Say NO-Unite Campaign.
In its efforts to end violence against women (VAW), the country of Thailand is setting an example for the rest of the world to follow. The Say No campaign is tracking actions taken to end VAW across the globe and Thailand has contributed over 622,000.
How have they done it? According to Say NO, it is a combination of "[p]olitical commitment, prominent spokespeople, youth activism, wide outreach and creativity."
Among the prominent spokespeople is UN Women Goodwill Ambassador Princess Bajrakitiyabha, a public prosecutor in a northeastern province of Thailand who is well acquainted with the issue of VAW.
As for youth outreach and creativity, here are a few examples of what the people of Thailand have been doing: "setting up a network of male leaders and advocates, mobilizing youth and making justice more accessible to survivors of violence [and] a programme in schools, "Youth Say NO to Violence Against Women," helps to challenge and change harmful attitudes, and promotes greater gender sensitivity, including through student-led campaigns."
To learn more about the many initiatives to end VAW in Thailand, read the April 18 post, "Thailand: A Nation Says NO" on the Say NO—Unite site: http://saynotoviolence.org/around-world/news/thailand-nation-says-no