Welcome to Part 1 of our October 2023 Inspirational Interview with Pamela Cross, Advocacy Director at Luke's Place in Canada. 
Pamela Cross is a feminist lawyer and expert on violence against women and the law known for her award-winning work as a researcher, writer, educator and trainer. She works with women's organisations across Canada, including Luke's Place Support and Resource Centre in Durham Region, Ontario, where she is the Advocacy Director. She is a frequent speaker at provincial, national and international conferences and is a regular commentator on violence against women and the law for print media, radio and television across Canada. For more information see her CV and list of publications.
Part two of Pamela's interview will be published 2 October 2023.
All photos are courtesy of Pamela Cross.
---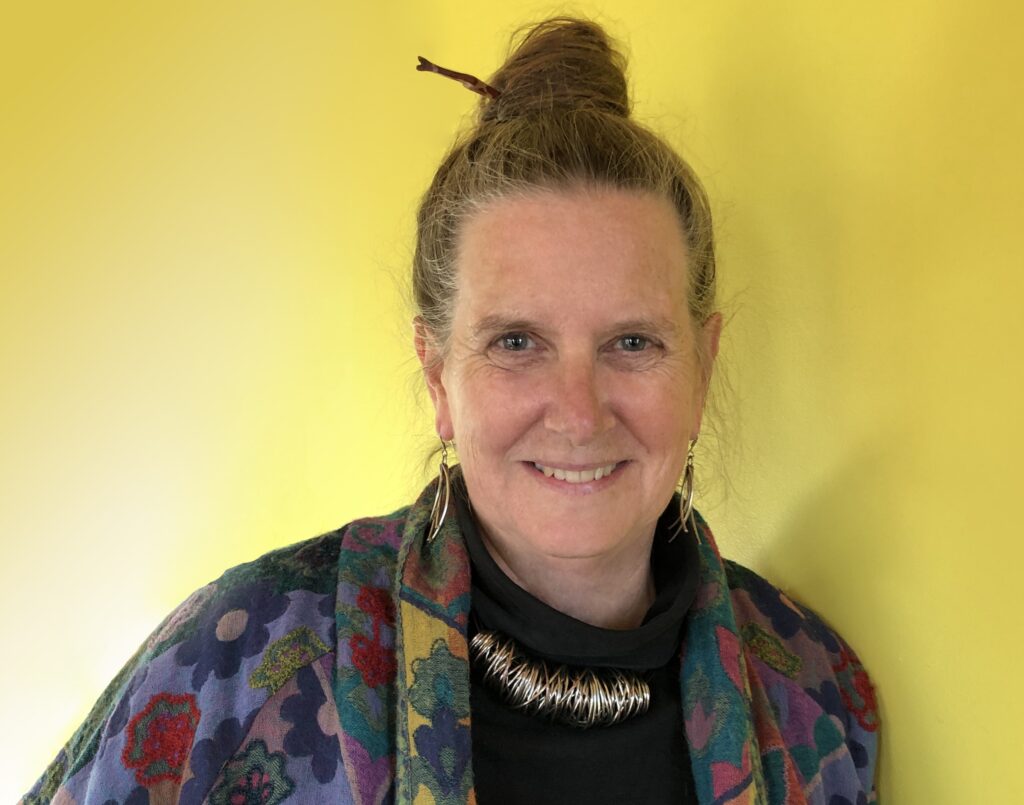 1. How and why did you join the movement to end violence against women (VAW)? 
I think it would be more accurate to say that the movement found me. While I was well aware of VAW long before I became a lawyer, I had not intended to focus my legal work in this area. Then, on the very day I opened my office, a woman came running through the door, clutching her baby. The first words out of her mouth were: "Please. Help me. My husband is at home with my son and he has a gun." Over the months that I worked with her, I began to understand the insidiousness of intimate partner violence (IPV) and to see the failures of the family law system in responding to it. As more women came to me, many dealing with abuse by their partners and others having survived sexual violence, my understanding of the issue and the legal challenges women faced deepened, as did my involvement in the movement to end VAW.
2. Your feminist work is spread across different roles as a feminist lawyer, an expert on VAW, and a researcher and educator. How have your experiences in each role informed and influenced your overall approach to the fight to end VAW? 
As a practising lawyer, my work was focused on assisting individual women with their legal issues. After doing this work for a few years, I saw patterns and trends that tied these cases together, which is what led me to shift the focus of my work from the individual to the systemic. In the course of working to improve system responses, I came to understand the need for more research on the relationships between VAW and law, more education for those working in the legal systems women turn to, and more support in the form of training and resources for frontline workers supporting women in their interactions with legal systems. It didn't take long for me to see that all of these pieces had to be addressed together because fixing just one piece would not change the overarching systems in a way that would be helpful to survivors of gender-based violence (GBV).
3. You began working at Luke's Place in Ontario, Canada as their Legal Director overseeing, creating, and expanding their legal programming and services. Currently, you are their Advocacy Director, developing and leading law and policy reform efforts and media work at the provincial and national levels. Could you tell us about Luke's Place and the services they provide for women and children fleeing their abusers?
Luke's Place is an incredible organisation, and I have been so fortunate to be able to work there. We provide family law and court support for women and their children when they leave relationships in which they have been abused. Legal support workers provide wraparound supports for as long as the woman requires it. We have lawyers on staff and also work with a team of volunteer lawyers who provide pro bono services through our legal clinic, which operates virtually and is available to women throughout Ontario. All of these services are free, with no financial eligibility requirement. We also conduct community-engaged research to ensure that the experiences of survivors are reflected in our law and policy reform initiatives and support frontline workers in other organisations through training and resource development.
4. Since opening its doors in September 2003, what sort of impact has Luke's Place had on Canada's approach and attitudes towards VAW in general?
I like to think that we have had a positive impact. Our law reform advocacy has been influential in changes to Canada's Divorce Act, Legal Aid Ontario's approach to managing clients who are survivors of IPV, and family court process in Ontario. We have played an important role in policy and law reform discussions on a wide range of issues including criminal court publication bans, criminalisation of coercive control, immigration law matters and more. We are playing a leadership role in advocacy for the implementation of the Renfrew County inquest recommendations. As well, our wraparound approach to service delivery served as the model for Ontario's Family Court Support Worker Program as well as for similar programs in other parts of Canada.
5. One of the major challenges that victims and survivors of VAW face is a hostile legal system which, more often than not, is stacked with judges and lawyers who are neither trauma-informed nor educated about VAW. As a member of the teaching faculty with Canada's National Judicial Institute, you have trained criminal and family court judges on managing domestic violence cases appropriately. Furthermore, in 2012, you developed the violence against women curriculum for law schools under a project with the Law Commission of Ontario. How has your work in this area influenced the way the legal system in Ontario and across Canada handles cases of VAW?
The short answer to that question is – not enough! While Canada and Ontario have recently passed legislation to make IPV and sexual violence education for new judges a priority, this has been a very slow journey and, even now, it is unknown just how much substance this education will have. There is almost no mandatory VAW education for lawyers. While Legal Aid Ontario had a mandatory, comprehensive training for its staff several years ago, it no longer exists. As a result, many women cannot find family law lawyers who understand the realities of intimate partner violence, and judges in family court often fail to recognise the subtleties and nuance of this abuse, which can lead to outcomes that leave women and children exposed to high risks of future harm. The same is true on the criminal law side, with not all Crown Attorneys or criminal court judges fully aware of the realities of GBV, including sexual violence.