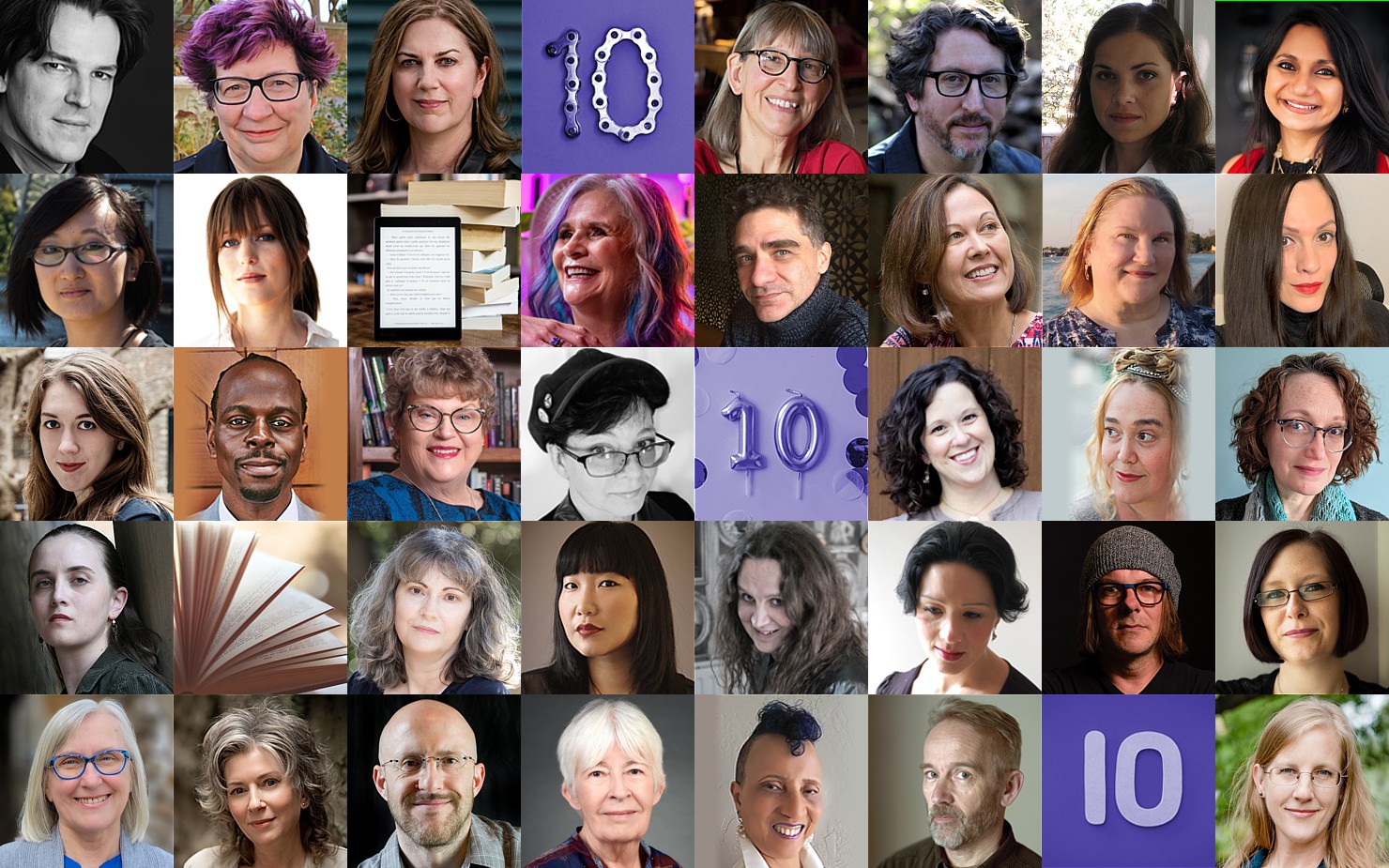 JULY 21ST, 2023 (WORLDWIDE): The Pixel Project, an anti-Violence Against Women non-profit, is delighted to announce the upcoming 10th anniversary of their Read For Pixels campaign which will feature a range of Read For Pixels events where award-winning bestselling authors, book lovers, and fandoms worldwide will come together online to raise awareness and funds in support of efforts to end violence against women. This year's special campaign welcomes over 40 new and alumni Read For Pixels authors and will run from mid-August 2023 through to the end of September 2023.
Leading the way is the campaign's flagship YouTube livestream series featuring two types of sessions. These special livestream sessions will run on Friday, Saturday, and Sunday evenings from 1st September 1st to 29th September 29th 2023.
The first type will be the Read For Pixels reading+Q&A session series with brand-new Read For Pixels authors. Each session will feature an author reading from one of their books and discussing women and girls in their books, why they support ending violence against women, and women in the media as well as geek and popular culture. Each session will also include a live moderated Q&A session for fans and book lovers to ask their favourite authors questions in real time. Acclaimed authors who will be participating include C.S.E. Cooney, Carlos Hernandez, Chloe Neill, Cynthia Pelayo, Emily X.R. Pan, P. Djeli Clark, and Sylvain Neuvel.
The second type will be the 10th anniversary livestream panel series featuring 18 Read For Pixels author alumni from the past decade. There will be 6 panels spanning genres including Fantasy, Science Fiction, Romance, Mystery/Crime, Horror, and Young Adult. Each panel will feature three authors who are at the forefront of their genre discussing how the genre's books, stories, and community have changed over the past decade in terms of attitudes and approaches towards sexism, misogyny, and violence against women. Distinguished Read For Pixels author alumni who will be participating include Alison Goodman, Angela Yuriko Smith, Dana Cameron, Jasper Fforde, Jen Williams, Jim C. Hines, Linda D. Addison, Martha Wells, Mary Robinette Kowal, Maya Rodale, Meg Gardiner, Mimi Matthews, Paul Tremblay, P.C. Cast, Samantha Shannon, Sebastien de Castell, SJ Rozan, and Sonali Dev.
With this year also being the 10th anniversary of The Pixel Project's long-running partnership with r/Fantasy on Reddit, there will also be a special 10th anniversary Read For Pixels AMA (Ask Me Anything) series happening alongside the livestream series. Fourteen new and alumni Read For Pixels authors who write speculative fiction (Horror, Fantasy, and Science Fiction) will be doing individual AMA sessions on r/Fantasy from 17 August to 28 September 2023. Through their AMAs, they will be answering questions about everything from their books to their hobbies to why they support ending violence against women and girls. Participating authors include Anna Smith Spark, Anne Bishop, Carrie Vaughn, Charlaine Harris, Jim C. Hines, Juliet Marillier, Julie E. Czerneda, Kendare Blake, Lee Murray, Marie Brennan, Mary Robinette Kowal, P. Djeli Clark, RJ Barker, and Sylvain Neuvel.
There will also be a special Romance AMA with acclaimed Historical Romance author Maya Rodale that will be hosted in partnership with Read For Pixels partner r/RomanceBooks. Ms. Rodale will be answering questions about her books, feminism and the Romance genre, and why she supports stopping violence against women and girls.
Participating authors have also generously donated a range of exclusive goodies to help encourage fans and book lovers to donate in support of The Pixel Project's anti-Violence Against Women campaigns, programmes, and initiatives. The fundraising goal of the 10th Anniversary Read For Pixels fundraiser will be set at US$10,000 and donors can choose from exclusive treats including: author-curated goodie bundles, signed first editions or book bundles, 1-to-1 video calls, written critiques, tuckerisations, and more. Additional goodies are courtesy of publishers including Subterranean Press and Grim Oak Press as well as award-winning bestselling Read For Pixels author alumni Alan Baxter, Alison Littlewood, Brandon Sanderson, Eloisa James, Jennifer Estep, Karen Odden, Kimberly Belle, Nalini Singh, Rin Chupeco, Swati Teerdhala, and Tim Lebbon. Donations begin as low as US$5 and the goodies are available to donors as "thank you" gifts and perks depending on the donation amount. Fundraising will take place in tandem with the YouTube livestream series over the month of September.
Regina Yau, Founder and President of The Pixel Project, said, "Since its debut in 2014, approximately 250 authors have participated in the Read For Pixels campaign, collaborating with us to raise approximately US$113,000 for the cause and ignite online discussions about violence against women by readers, fandoms, and supporters. Marking the 10th anniversary of Read For Pixels this coming September is a major milestone that we had never expected to reach but here we are – with over 220 author livestream sessions, 80+ AMA sessions, 19 fundraisers, and an award-nominated charity anthology under our belt. We look forward to many more years of working with authors, publishers, literary agents, and book influencers to inspire book lovers and fandoms worldwide to take action to stop the violence in their communities wherever they are in the world."
---
About The Pixel Project (www.thepixelproject.net)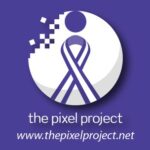 The Pixel Project is a complete virtual, volunteer-led global 501(c)3 non-profit organisation whose mission is to raise awareness, funds, and volunteer power for the cause to end violence against women at the intersection of social media, online communities, new technologies, and popular culture/the Arts.