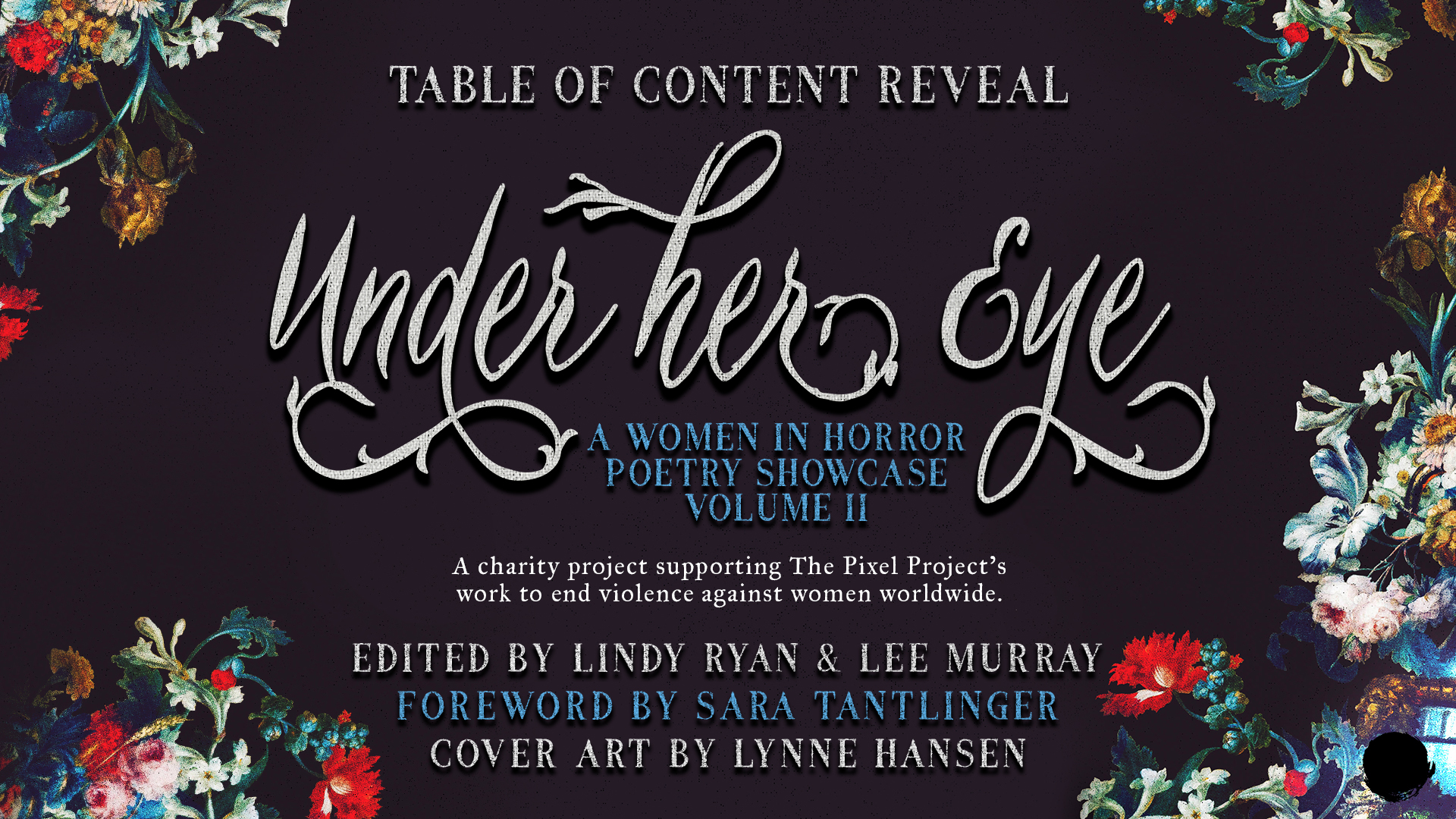 May 16th 2023 (WORLDWIDE): The Pixel Project, an anti-Violence Against Women non-profit, is delighted to announce the Table of Contents (TOC) for Under Her Eye, the first charity poetry collection under their Read For Pixels campaign. The collection will be published in partnership with Black Spot Books on November 7 2023. Proceeds from the sales of the book will go towards supporting The Pixel Project's anti-violence against women programmes, campaigns, and resources.
Under Her Eye is Black Spot Books' second annual Women in Horror Poetry Showcase which focuses on the theme of domestic horror and violence against women. Edited by Lindy Ryan and Lee Murray, the TOC includes poems by 112 acclaimed female and non-binary poets. The collection kicks off with Know To Be True by Bram Stoker Awards®-winner Stephanie M. Wytovich and The Writing Assignment by HWA Lifetime Achievement Award-winner and SFPA Grand Master, Marge Simon, and closes on a powerful note with A Map of the Backyard by Bram Stoker Awards®-nominee Jessica McHugh. For the full list of Under Her Eye poems and poets, click here.
Regina Yau, the founder and president of The Pixel Project, says: "The Pixel Project is proud to join forces with Black Spot Books on this collection which is so powerful that it is impossible to read all the poems in one sitting because they evoke the truths and horrors of violence against women so viscerally that the reader will need to take a break or two to process it all. The poets participating in Under Her Eye hail from across the world including Australia, Canada, Germany, New Zealand, Singapore, UK, and the USA, showing that violence against women is a human rights issue without borders. It is our hope that this heart-stopping collection will galvanise readers and poetry-lovers to take action to stop violence against women and girls in their communities worldwide."
"At Black Spot Books, we are excited to follow our inaugural, award-winning women in horror poetry showcase Under Her Skin with Under Her Eye," says co-editor and Black Spot Books' president Lindy Ryan. "Partnering with The Pixel Project to produce this charity showcase is a natural—and exciting—next step to amplify women's voices in horror while contributing to a cause we care deeply about."
Ryan's co-editor, Lee Murray, herself a Bram Stoker Award®-winning poet, agrees. "It is an honour to be associated with this groundbreaking collection of poems by new and established voices in horror," she says. "I have read Under Her Eye many times now and each time I have been struck by some new and startling insight. I have cried more than once. And while the poems in Under Her Eye are brutal and beautiful in equal measure, I hope that within these stanzas, in the words, and in the pauses between the lines, those who need it will also find comfort, courage, and community."
---
About The Pixel Project (www.thepixelproject.net)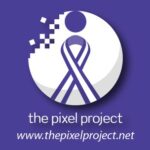 The Pixel Project is a complete virtual, volunteer-led global 501(c)3 non-profit organisation whose mission is to raise awareness, funds, and volunteer power for the cause to end violence against women using a combination of social media, new technologies, and popular culture/the Arts.
About Black Spot Books (www.blackspotbooks.com)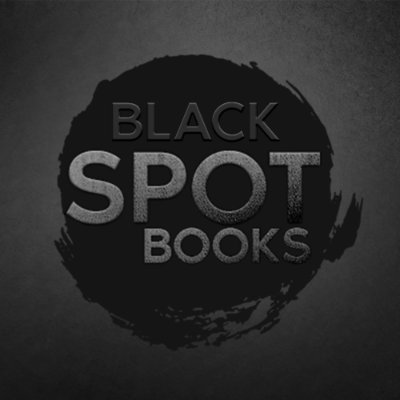 Black Spot Books is a women-owned and operated author-centric traditional press specializing in award-winning and bestselling speculative fiction, dark fantasy, and horror. Learn more about Black Spot Books at http://www.blackspotbooks.com/ and connect with Black Spot Books on social media @BlackSpotBooks.