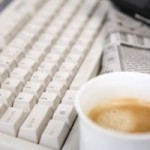 Welcome to the 115th edition of The Pixel Project's VAW e-News Digest!
April is Sexual Assault Awareness Month. In this month's newsletter we highlight the troubled campaign on reducing sexual violence in conflict and the silence surrounding the sexual violence related to Bangladesh's liberation wars. New reports of rape by UN peacekeepers in the Central African Republic continue to shock us and raise questions about accountability among UN's peacekeeper troops.
Child marriage has become an issue in various countries around the world. In Malaysia, activists are outraged as child marriage was described as an 'antidote' to lust for premarital sex. Nepal and Mozambique are taking steps to eradicate child marriage and Georgia is the latest country to outlaw marriage for those below the age of 18.
Be inspired by growing awareness and activist work happening around the world. Gloria Steinem is launching a new TV series on violence against women and girls and a 15-year old girl from Syria is fighting to end child marriage. In both Vietnam and Croatia, men and boys are engaged in efforts to reduce violence against women and girls.
Every contribution matters. If you have any news you'd like to share about violence against women, please email The Pixel Project at info@thepixelproject.net. If you prefer to receive up-to-the-minute news concerning violence against women, follow us on Twitter.
It's time to stop violence against women. Together.
Best regards,
The Pixel Project Team
---
General Violence Against Women
---
Domestic Violence
---
Rape and Sexual Assault
---
Sex Trafficking
---
Female Genital Mutilation
---
Forced Marriage and Honour Killing
---
Activism