Welcome to the second part of our interview with Tania Rashid, activist, journalist, and producer of "A Crime Unpunished: Bangladeshi Gang Rape".
You can read part 1 here.
All pictures courtesy of Tania Rashid.
_____________________________________________________________________________________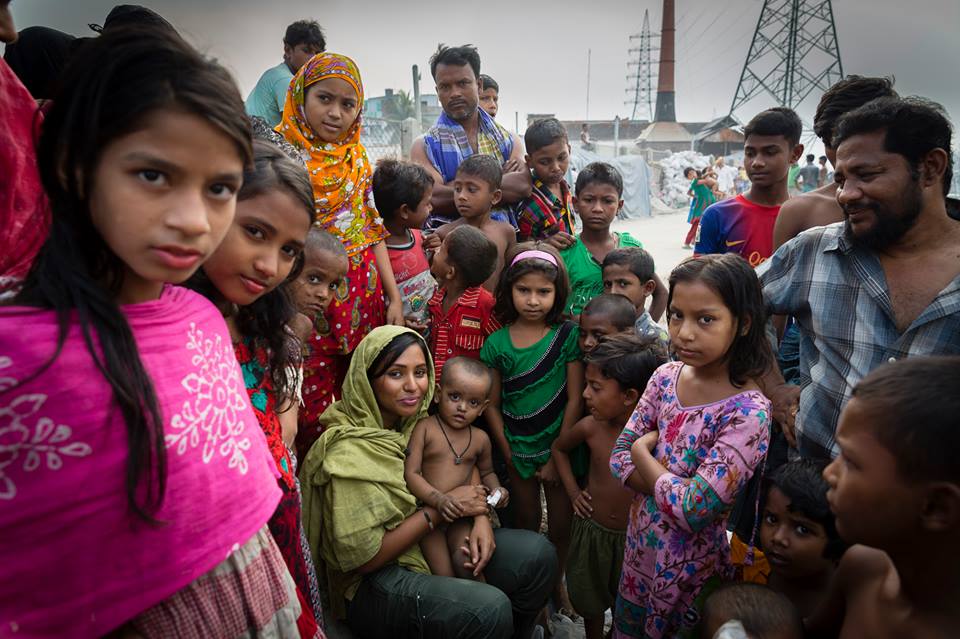 6. What are the particular challenges that journalists face when reporting about violence against women and girls?
There are many challenges that female journalists face when reporting about violence against women and girls. For one, you become a target because you are going into these territories where it is very sensitive to talk about such a subject matter. People are suspicious of you and afraid to talk to you for fear of retaliation. There were times where I would walk and I would watch my back to see if I would get attacked or not because I was going into unchartered territory. I am a woman of colour in these risky situations, trying to get the truth.
7. The mainstream media has been criticised for either ignoring or poorly reporting stories of violence against women (VAW) whether as an issue in general or in terms of particular cases. How do you think the media can improve the way they approach and report VAW?
The media needs to give voices to journalists of colour – female journalists of colour, because we have access to worlds and terrains that a parachute reporter probably would never get. The first step is for the media to recognise and give a chance to reporters who can bring these very deep stories to light in a respectful way, and with understanding of a particular culture, where it is not just anthropological or half-assed. That is what I do, and I think more women should have that opportunity.
8. What advice would you give to a journalist who is just starting out and who is keen to use their skills to help create social change?
Do not give up. Be persistent. People will try to eat you up in this industry but you cannot give up. If you are passionate about a story, let your passion guide you because your passion for a project will bring people to you. There were times I did not think I would be successful in getting my stories heard, but I did it. I proved to myself that I can build a platform for stories that need to be heard.
9. How can The Pixel Project's supporters engage with and support journalists like yourself who work to shine a light of the issue of violence against women?
I encourage you to watch my films (I just had a film come out on child marriage in Bangladesh for Al Jazeera English). In my child marriage film there's a kid who worked with Plan International and his goal has been to end child marriage in his community. How can we think of ways to help him to make it a stronger movement? That's my goal with these stories.
Listen to the stories, watch the stories, raise awareness. Get involved with the non-profits and the local activists who are involved – it's not like it's just happening and no one is doing anything about it.
10. In your considered opinion, how can we end violence against women for good?
I think we can end Violence Against Women, but it starts with holding men accountable. They need to know what they are doing is wrong, and they need to support women. We need men as our allies, and until that happens I do not see anything changing.