This month's Inspirational Interview is with Rujuta Teredesai Heron, co-founder of Equal Community Foundation.
Rujuta has been working in the development sector for around 10 years. She specialises in programme management, fundraising, and communications. Having studied English Literature and Print Journalism, she is a trained journalist. She joined the Equal Community Foundation because she has tremendous faith in the concept of engaging boys and men as a part of the solution. She is currently focusing on scaling the work of Equal Community Foundation across India.
The second part of Rujuta's interview will be published on 25 April 2016
Unless otherwise noted, all pictures are courtesy of Alex Sunshine/Equal Community Foundation.
___________________________________________________________________________________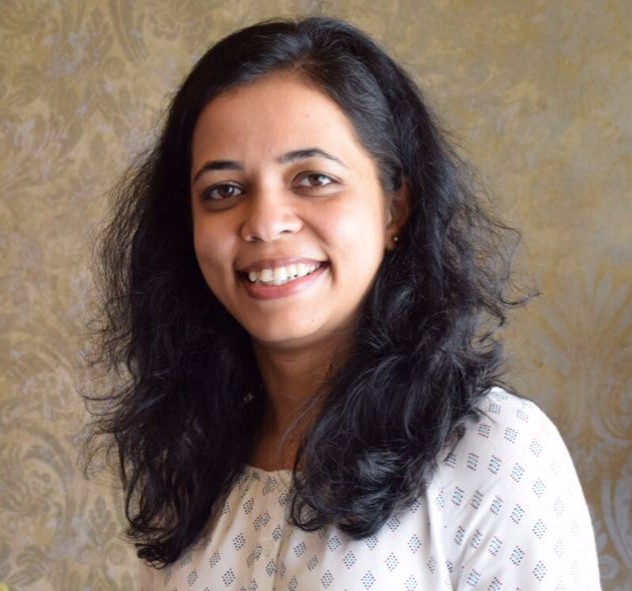 1. How did you come to work in the movement to end violence against women?
I have been associated with the development sector in India since my college days. I have also been exposed to the issues of violence and discrimination against women in my personal and professional life.
I was fortunate enough to have an upbringing where equality was a norm. Learning and experiencing that equality is not a norm outside was unsettling. As I was learning about the inequalities, the discrimination and the violence faced by women and girls, I was also learning that the majority of the solutions were asking women to change or to take the responsibility of changing things around them. I felt this approach was not going to solve the problem and that we have to start engaging men in this dialogue – not as current or future perpetrators but as genuine allies.
2. What inspired you to co-found the Equal Community Foundation (ECF) and how did you become the director?
Violence and discrimination against women and girls is a serious problem in India and worldwide. The traditional approach to tackling this problem is to support women directly i.e. women's empowerment. This approach does not tackle discrimination at its root and is not delivering the anticipated or required results in reducing inequality and violence. Women shoulder the burden of the empowerment process; whereas men, whose attitudes and behaviour sit at the root of the problem are absent from the solution.
Unless the social sector embraces the field of working with men, and regardless of the resources that are mobilised to support women directly, women will continue to face violence and discrimination. We wanted to bridge the gap and start engaging boys and men as a part of the solution and therefore my co-founder Will Muir and I started Equal Community Foundation.
3. You mention that your focus is on empowering men to help end violence and discrimination against women in their communities. Why is it necessary for men to be a part of the fight to end violence against women?
Men's attitudes and behaviours towards women is the root cause of the problem of violence and discrimination against women and girls. If we are to solve this problem, then we must engage boys and men in the solution. Unfortunately, a majority of men do not have the opportunity to learn about equality and the role they play in it. We recognise that we need to provide boys and men with knowledge, skills, peer support and leadership/role models to prevent violence and discrimination against women so that:
They can bring change at personal, family and community level.
They can become allies of the gender equality movement and complement the work that is already happening with women.
It is important to note that men have something at stake too, gender equality benefits them too.
4. The ECF believes that by allowing men to learn and discuss the value of women with people they trust and providing them the proper tools and role models, they will reduce their own violent and discriminatory behavior and take action to empower the women in their lives. How did ECF develop this model of change and has it been effective within the communities that ECF works with?
We first started with a model that we thought was right. It was based on expert advice and researching existing models. As time went on, we have continued to improve it based on our experience in the communities where we work.
In the process, we have learnt that if boys and men will prevent violent and discriminatory behaviour against women and girls if they are are provided with:
knowledge about basics of equality and human rights
skills to apply the knowledge in their lives
peer support to practise what they have learnt and leadership in the form of role models who promote equality
To date, we have worked with 4087 adolescent men. Out of these men, 2180 have graduated from the programme. More than 700 participants volunteer on a weekly basis to address the issue of violence and discrimination against women.
Here is the recent external evaluation report of our core programme – Action for Equality. It highlights what has worked and what are the areas of improvement in the programme.
5. In the course of working with men and boys to end violence against women, has anything surprised you?
I would say there are two things that surprised me:
The realisation that men want to change. Initially, when we started this work we went in with the assumption that men do not want to change and we would have to take a lot of time to convince them. We were wrong.
To address this problem we do not necessarily need to work with boys and men who are already violent or discriminatory. We should work with those are not violent or discriminatory. In every community there are men who respect women and care about gender equality, but lack the courage, skills, and knowledge to take action. We need to find these men and provide them the confidence, education and support to take voluntary action to drive change, influence other men to take action, and spread this vision in their community. They are in a much better position to influence men around them.