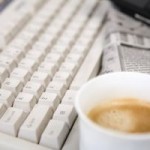 Welcome to the 105th edition of The Pixel Project's VAW e-News Digest!
This fortnight, the world witnessed several horrifying tragedies: the earthquake in Nepal has displaced millions of women and girls who are now at risk of sex traffickers, the abandonment of thousands of refugees in Southeast Asian waters, as well as the discovery of a mass grave of human trafficking victims in Songkhla, Thailand. In this edition, we have highlighted several stories that address the state of human trafficking in Southeast Asia, involving (among other countries) Myanmar, Thailand and Malaysia.
Statistics have revealed that 92% of married women in Egypt have undergone female genital mutilation. On a positive note, Nigeria has made the historic move of outlawing female genital mutilation.
Reddit now has an anti-harassment policy that allows victims of online harassment to make reports. The development is timely following increasing concern over domestic violence that occurs in virtual spaces and the growing prevalence of online violence against women by online misogynist movements such as Gamergate.
Every contribution matters. If you have any news you'd like to share about violence against women, please email The Pixel Project at info@thepixelproject.net. If you prefer to receive up-to-the-minute news concerning violence against women, follow us on Twitter . It's time to stop violence against women together.
Best regards,
The Pixel Project Team
---
General Violence Against Women
---
Domestic Violence
---
Rape and Sexual Assault
---
Sex and Human Trafficking
---
Female Genital Mutilation
---
Honour Killing and Forced Marriage
---
Activism