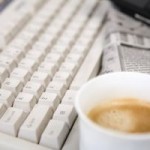 Welcome to the 98th edition of The Pixel Project's VAW e-News Digest!
Renowned American playwright and activist Eve Ensler and Taipei mayor Ko Wen-je joined a drumming and dance event in Taipei on January 12, 2015 to call for an end to violence against women and girls. "I think you are leading the way for not only Asia, but for all of us in the world, to look at ways, methods, practices that honor women, cherish women," said Ensler, who is visiting Taiwan to promote her One Billion Rising global campaign and attend a meeting on Asian women's movements.
Michigan Governor Rick Snyder vetoed a concealed carry gun bill that would have allowed some people with restraining orders issued against them for domestic violence to carry a concealed pistol . "We simply can't and won't take the chance of exposing domestic abuse victims to additional violence or intimidation," Snyder said. "There are certainly some reforms that can improve the way Michigan issues concealed pistol licenses and we support the rights of law-abiding firearm owners, but it's crucial that we leave in place protections for people who already have endured challenges and abuse."
A gang rape that led to the death of a 16 year old girl has led Ethiopia to question the violence against women in the country. Five men kidnapped the 16-year-old, taking her to a house belonging to one of them. Hanna was gang-raped and held in the house for several days. Afterwards, she was left in the street, severely injured. When she finally received treatment for her gynecological injuries, it was too late. She died on November 1, 2014.
Every contribution matters. If you have any news you'd like to share about violence against women, please email The Pixel Project at info@thepixelproject.net. If you prefer to receive up-to-the-minute news concerning violence against women, follow us on Twitter . It's time to stop violence against women together.
Best regards,
The Pixel Project Team
____________________________________________________________________
Violence Against Women – General News
_______________________________________________________________________
Domestic Violence
______________________________________________________________________
Rape and Sexual Assault
_____________________________________________________________________
Sex/Human Trafficking
_____________________________________________________________________
Female Genital Mutilation
______________________________________________________________________
Forced Marriage and Honour Killing
_____________________________________________________________________
Activism