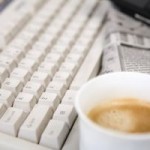 Welcome to the 87th edition of The Pixel Project's VAW e-News Digest!
Australian Prime Minister Tony Abbott announced the Second Action Plan in late June that would not allow people who commit domestic violence to flee across state borders to escape the courts. The Federal Government says it is stepping up work on a national domestic violence order (DVO) scheme, to strengthen the enforcement of DVOs across the country. "If women or children receive a court order to protect them in one state that should protect them in all states," he said.
"Dangerous people with guns are a threat to women," former United States Representative Gabrielle Giffords told a crowd on June 18th at the Corcoran Gallery of Art in Washington, D.C. "Criminals with guns. Stalkers with guns. Abusers with guns. That makes gun violence a women's issue." In 2011, Giffords was shot point-blank in the head while meeting with constituents near Tucson, Arizona. She and her husband, Captain Mark Kelly, started a gun violence prevention political action committee (PAC) called Americans for Responsible Solutions to help elect candidates supportive of key legislation to prevent gun violence.
The rising insurrection in Iraq is also causing a staggering increase in violence against women. From June 9th to 12th, women's rights activists documented thirteen cases of women who were kidnapped and raped by militants of the Islamic State of Iraq and Syria (ISIS) in Mosul. Of the thirteen women, four committed suicide because they couldn't stand the shame. One woman's brother committed suicide because he could not bear the fact that he was unable to protect his sister.
Every contribution matters. If you have any news you'd like to share about violence against women, please email The Pixel Project at info@thepixelproject.net. If you prefer to receive up-to-the-minute news concerning violence against women, follow us on Twitter . It's time to stop violence against women together.
Best regards,
The Pixel Project Team
_________________________________________________________________________________________________
Violence Against Women – General News
__________________________________________________________________________________________________
Domestic Violence
__________________________________________________________________________________________________
Rape and Sexual Assault
__________________________________________________________________________________________________
Sex/Human Trafficking
__________________________________________________________________________________________________
Female Genital Mutilation
__________________________________________________________________________________________________
Forced Marriage and Honour Killing
__________________________________________________________________________________________________
Activism