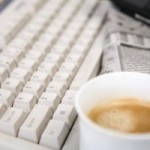 Welcome to the 88th edition of The Pixel Project's VAW e-News Digest!
Canada will be contributing $20 million dollars to UNICEF over a course of two years for a project to end forced marriages. The project will target six key countries, namely Bangladesh, Burkina Faso, Ethiopia, Ghana, Yemen and Zambia. Previously, the Canadian government has supported projects to end forced marriage of children in Afghanistan, Ethiopia, Ghana, Somalia and Zimbabwe.
In India the rape of a six-year old girl in a private school at Bangalore has resulted in furious lashback from parents and the public. Angry parents stormed the school after they were not allowed to meet the school management. This incident is the latest in a tragic series of events related to sexual violence against girls and women across India.
In Uganda research suggests that the solution to end female genital mutilation may be access to clean water. Ethnic communities that practice female circumcision tend to have trouble accessing clean water. The practice of female circumcision is frequently associated with cleanliness.
Every contribution matters. If you have any news you'd like to share about violence against women, please email The Pixel Project at info@thepixelproject.net. If you prefer to receive up-to-the-minute news concerning violence against women, follow us on Twitter. It's time to stop violence against women together.
Best regards,
The Pixel Project Team
---
Violence Against Women – General News
---
Domestic Violence
---
Rape and Sexual Assault
---
Sex/Human Trafficking
---
Female Genital Mutilation
---
Forced Marriage and Honour Killing
---
Activism