Welcome to The Pixel Project's "30 For 30″ Father's Day Campaign 2013! In honour of Father's Day, we created this campaign:
To acknowledge the vital role Dads play in families, cultures and communities worldwide.
To showcase good men from different walks of life who are fabulous positive non-violent male role models.
Through this campaign, we will be publishing a short interview with a different Dad on each day of the month of June.
This campaign is also part of a programme of initiatives held throughout 2014 in support of the Celebrity Male Role Model Pixel Reveal campaign that is in benefit of the National Coalition Against Domestic Violence and The Pixel Project. Donate at just US$1 per pixel to reveal the mystery Celebrity Male Role Models and help raise US$1 million for the cause while raising awareness about the important role men and boys play in ending violence against women in their communities worldwide. Donations begin at just US$10 and you can donate via the Pixel Reveal website here or the Pixel Reveal Razoo donation page here.
Our thirtieth "30 For 30″ 2014 Dad is Stanley Diamond from Canada.
__________________________________________________________________________________________
The Dad Bio
Stanley Diamond is a lecturer, author, and subject of articles on entrepreneurial activity and international marketing. He is the founder of the Jewish Genealogical Society of Montreal, founder and executive director of Jewish Records Indexing – Poland, and the creator of the research project on Beta-Thalassemia genetic trait in Ashkenazi Jewish families. Stanley is also a consultant on the television series "Who Do You Think You Are?" and "Finding Your Past," and was featured in an episode of the documentary series "Past Lives" on Global TV Canada. In 1984, Stanley won the Canada Export Award and in 2002, he received the International Association of Jewish Genealogical Societies Lifetime Achievement award. Stanley married Ruth Mirjam Peerlkamp in 1965 and has three daughters and four grandchildren.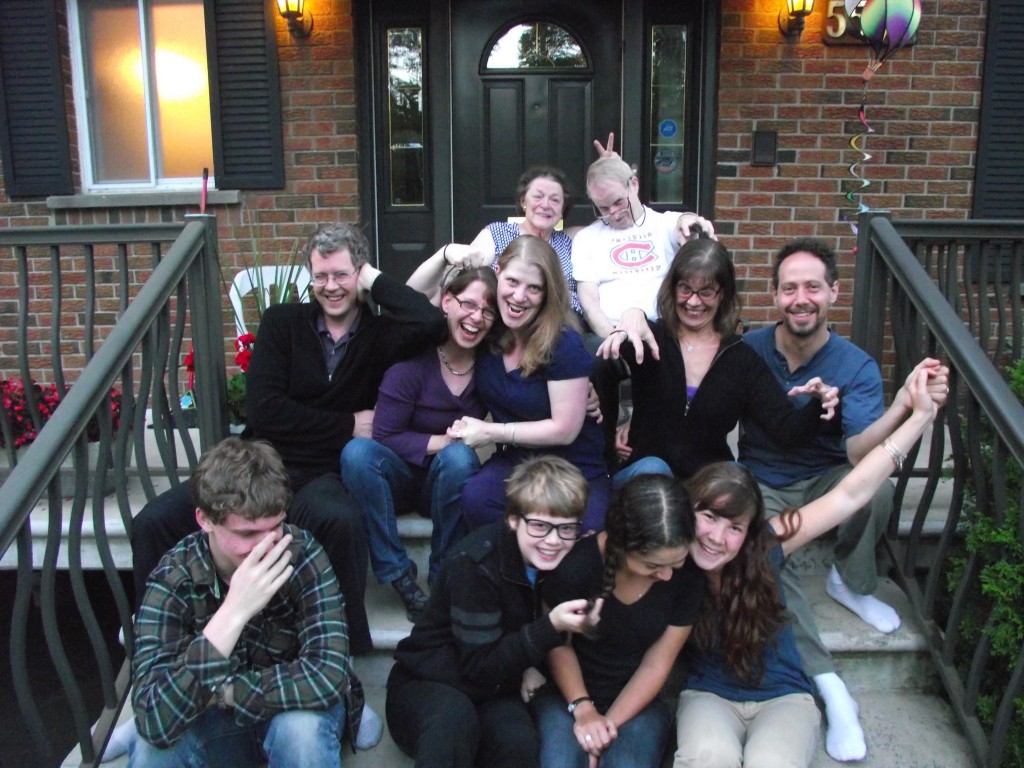 1. What is the best thing about being a dad?
At the end of the day, it is about being proud of your children at every stage of their lives and having the satisfaction that they reflect the values that you and your wife have instilled in them. It is also about being able to see that that they are caring citizens, have chosen friends wisely, and are loving and considerate individuals who, in turn, have brought up children that reflect upon themselves and their parents.
2. A dad is usually the first male role model in a person's life and fathers do have a significant impact on their sons' attitude towards women and girls. How has your father influenced the way you see and treat women and girls?
My father and I were never "buddies" or had a "man-to-man" talk about any aspect of male/female relationships. Although I came to realize that he could not bring himself to provide guidance when it involved girls/women or how to treat them, he was always courteous with women and in this way, he did have an influence.
3. Communities and activists worldwide are starting to recognise that violence against women is not a "women's issue" but a human rights issue and that men play a role in stopping the violence. How do you think fathers and other male role models can help get young men and boys to take an interest in and step up to help prevent and stop violence against women?
It is the responsibility of all fathers, teachers, and males in authority in general to show their opposition to violence against women through words and deeds. Lists of ways of how to stop violence against women are all well and good but, in the end, it's no more complicated than teaching your sons to obey the golden rule of treating women with respect, asking yourself if the behaviour you see meets that basic standard, and the importance of speaking up and speaking out if it doesn't.