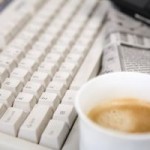 Welcome to the 50th edition of The Pixel Project's VAW e-News Digest! As usual, we bring you the latest and most relevant news related to violence against women and efforts at eradicating it from around the world.
In the U.S., President Barack Obama issued an executive order on preventing and responding to violence against women and girls around the world. The order creates an interagency working group headed by co-chaired by Secretary of State Hillary Clinton and USAID Administrator Rajiv Shah. President Obama describes gender-based violence as "significantly hinder[ing] the ability of individuals to fully participate in, and contribute to, their communities — economically, politically, and socially. It is a human rights violation or abuse; a public health challenge; and a barrier to civic, social, political, and economic participation." In the meantime, the U.S.'s own Violence Against Women Act continues to stall as the political factions in the U.S. Congress and Senate battle over which version to pass.
In the UK, the founder of Wikileaks, Julian Assange, is currently seeking asylum in Ecuador in a bid to avoid facing sexual assault and rape charges in Sweden that carries the risk of being extradited to the United States. The news has created debate around the globe on sexual violence and stumbling blocks when pursuing high-profile alleged perpetrators.
In various parts of the world, governments continue to pass laws against gender-based violence: In Somalia, activists welcomed the new law to ban FGM and have asked for it to be enforced across the country. In India, all employees of the Central and state governments as well as local bodies have taken a pledge to check discriminatory sex selection and violence against women on August 9, the Quit India Movement Day.
Every contribution matters. If you have any news you'd like to share about violence against women, please email The Pixel Project at info@thepixelproject.net. If you prefer to receive up-to-the-minute news concerning violence against women, follow us on Twitter at http://twitter.com/thepixelproject.
It's time to stop violence against women. Together.
Warmest Regards – 
The Pixel Project Team
——————————————————————————————————————————————————-
General Violence Against Women News
Domestic Violence
Rape and Sexual Assault
Female Genital Mutilation
Honour Killing and Forced Marriage
Human Trafficking/ Sex Trafficking
Activism