Post by Katie Rosenthal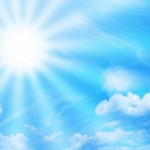 A Canadian football club has recently announced a new alliance to help to end Violence against Women. The B.C Lions are based in Vancouver, and compete in the Canadian Football League. The team play in orange, black and white and are nicknamed simply "the lions".
The club have announced a partnership entitled "Be More Than a Bystander" with the Ending Violence Association (EVA), Status of Women Canada, B.C. Government Employees Union and the Ministry of Child and Family Services.
The campaign hopes to substantially increase awareness and understanding about the impact of men's violence against women. The project, expected to last for three years, speaks to the majority of men who do not commit violence against women, encouraging them to condemn and speak out against the minority that do. It asks men to "break the silence on violence against women". The project is coordinated by an advisory group of those experienced in working in the field, and asks sportsmen to use their public profile and standing to educate the public. Players will also be visiting local schools to talk to students about their role in supporting social change.
The campaign also has a multimedia element, with B.C. Lions players featuring in television and radio presentations to be aired at their games containing positive messages about respecting women and girls and the value of speaking up against those not exemplifying respect. These messages will be reinforced by a film and viewer's guide directed at young people, educating them about the value and impact of attitudes and behaviours.
Lions coach Mike Benevides pledged his support to the project, saying "You want to make sure that you take a small seed and you put some sun and you put some water in and let it grow and bloom. That's what's happening. You've got to stop the violence, and make sure that everybody is saying the right things. That's exactly the program that we're proud to be part of".
Tracy Porteous, executive-director of EVA added that "Women need to shift from social attitudes about violence and get it away from the private realm to make it everybody's business".