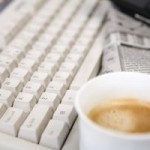 Welcome to the 49th edition of The Pixel Project's VAW e-News Digest! As usual, we bring you the latest and most relevant news related to violence against women and efforts at eradicating it from around the world.
In UK, law makers and enforcing officers continue to face problems with increase in reported cases of violence against women. Amongst them, the highlighted case were of family accused of abducting a young girl for forced marriage, whereas BBC Sue Roberts reported on the hidden world of female genital mutilation.
Meanwhile, India broke into a nationwide debate as gang of over 20 men that stripped, assaulted and molested a teenage girl outside a pub in Guwahati. The video of the incident was recorded which went viral in a couple of hours all over the internet.
Every contribution matters. If you have any news you'd like to share concerning violence against women, please email The Pixel Project at info@thepixelproject.net. If you prefer to receive up-to-the-minute news concerning violence against women, follow us on Twitter at http://twitter.com/thepixelproject.
It's time to stop violence against women. Together.
Warmest Regards – 
The Pixel Project Team
————————————————————————
General Violence Against Women News
Domestic Violence
Rape and Sexual Assault
Female Genital Mutilation
Honour Killing and Forced Marriage
Human Trafficking/ Sex Trafficking
Activism