Post by Katie Rosenthal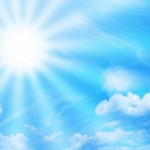 The campaign to end Violence against Women in Scotland has recently been boosted by investment from the Scottish Government. The new funding will enable services for victims to be redesigned, with improved integration of services and a model that focuses around the community.
The recently announced investment will release over £34 million over three years to support 138 projects throughout the country. The schemes selected to receive funding include those providing support for suffers of domestic abuse and those who have been sexually abused.
The funding has already facilitated the extension of the ASSIST program across the police force in the area of Strathclyde. The service, providing Advocacy, Support Services and Information Together, is allocated over one million pounds funding per year, which is complemented by a similar contribution from the police force itself. The service aids thousands of victims per year, helping them through domestic abuse courts and providing support.
Scotland's health secretary, Nicola Sturgeon, explained "I have always been very clear that violence against women will not be tolerated. Since 2007, funding for violence against women has doubled and the Scottish government has demonstrated its commitment, despite budget constraints, to maintain spending in this crucial area of work".