Post by Katie Rosenthal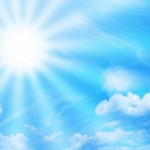 Some of the most well known sporting names in the U.S joined forces with Barack Obama recently to condemn Violence against Women. The celebrities featured along with the President in a celebrity harnessing advertisement premiered at the White House in Washington, which will feature in online and print media this summer. The sixty second advertisement forms part of the "1 is 2 Many campaign" launched last year and led by U.S Vice President Joe Biden.
Athletes featured on the advertisement include British footballer David Beckham, baseball players Evan Longoria and Jimmy Rollins, basketball player Jeremy Lin and American footballer Eli Manning. The sportsmen deliver personal messages against gender based violence through the advert, with David Beckham stating that "no one should ever hit a woman". President Obama ends the clip with the powerful message that "Dating violence hurts all of us. So step up and help end it. Because one is too many".
The White House recently held an official launch for the advertisement, attended by sports stars, politicians and journalists. Vice President Biden emphasised the difficult truths of violence against women to attendees, saying that "Young men and boys get a lot of mixed signals about what constitutes manhood, that's why it's so important that these incredible athletes, these guys got together, stepped up and did this".
The campaign recognises that women aged 16 to 24 are most likely to experience violence at the hands of someone they know. The video is targeted at men of a similar age group, and emphasises the value of the individual in helping to end violence against women.
The film can be viewed here. More information about the campaign can be found here.