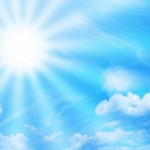 Recent events and campaigns in Zambia have helped the country take a stride towards ending gender based violence. In April last year, Zambia's Gender Based Violence Amendment Act became law, demonstrating a commitment to women's rights and the need for legal protection for victims. The law provided for the formation of a gender based violence committee to oversee related issues within Zambia. The new law was accompanied by a government led multimedia campaign, aiming to raise awareness of the issue of gender based violence.
Building on government level legal and awareness raising efforts, YMCA Zambia has been working to educate and empower youth. The YMCA work with other services within the country to provide counselling and respite care for female victims of violence, and have broad reaching community awareness programs.
YMCA Zambia's recent work focuses on preventative measures, as the safest and most forward thinking way to end gender based violence. Their "From Subject to Citizen" program examines tradition, culture and gender within society, and works with children to challenge patriarchal roles. It encourages youths in urban and rural settings to meet and discuss issues of gender based violence and related subjects in a safe space, with the support of trained facilitators.
Jonas Ngulube, YMCA Zambia's program coordinator explains "YMCA is advancing preventative measures because it is costly to deal with the effects of violence. It is for this reason that we saw it prudent to invest in cultural reorientation programs particularly for the youth because by doing so, we are not only averting GBV but securing the future. For the older generation, a change in mindset can go a long way in preventing violence in homes and communities".