Welcome to The Pixel Project's "30 For 30" Father's Day Campaign 2012! In honour of Father's Day, we created this campaign:
To acknowledge the vital role Dads play in families, cultures and communities worldwide.
To showcase good men from different walks of life who are fabulous positive non-violent male role models.
Through this campaign, we will be publishing a short interview with a different Dad on each day of the month of June.
Our eighteenth "30 For 30" Dad is Michael Cheung from New York City, USA.
———————————————————————————
About Michael Cheung:
Michael Cheung is a first-time daddy to beautiful daughter Mia and manager for AHMIR – The #1 Most Popular R&B Group on YouTube (www.youtube.com/ahmirTV) who are signed to Robbins Entertainment (RED / Sony Music). AHMIR is also The Pixel Project's YouTube Music Ambassador. Michael was born and raised in New Jersey and currently resides in New York City. He attended college and law school in Boston.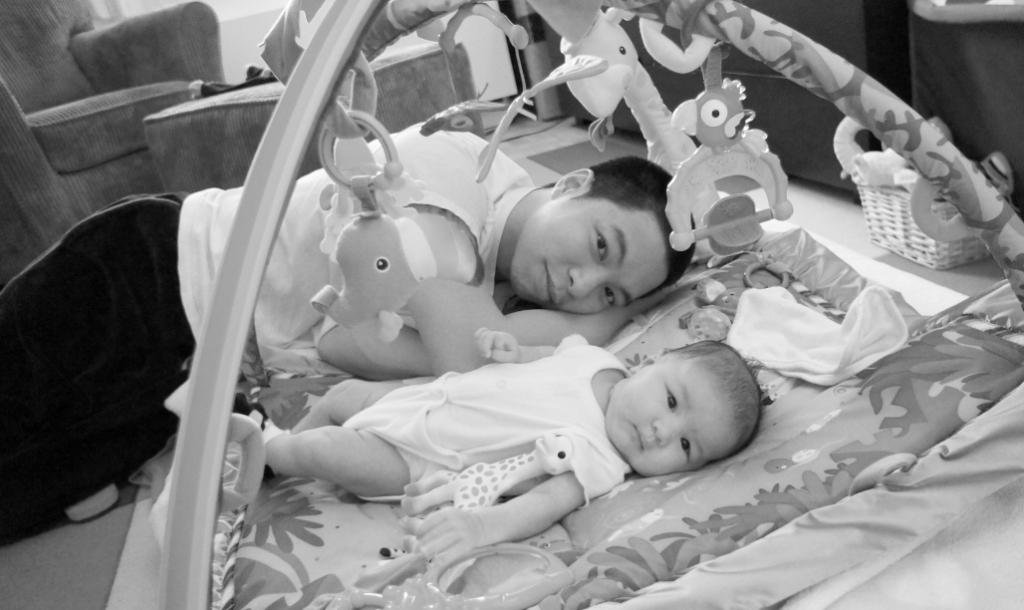 1. What is the best thing about being a dad?
The simple joy of caressing, embracing, kissing, and nurturing the cutest little chubby baby that was the result of the love between my wife and I. Waking up to my daughter and coming home to her after being at work makes me so happy and lets me forget about all my worries.
2. A dad is usually the first male role model in a person's life and fathers do have a significant impact on their sons' attitude towards women and girls. How has your father influenced the way you see and treat women and girls?
My father was a great provider for my family which included my mom and one sister. He always wanted the best for his children and made sure my mother and sister were respected and treated fairly. Growing up and seeing how he raised us influenced me to do the same and I know I will be a fantastic father to my daughter Mia.
3. Communities and activists worldwide are starting to recognise that violence against women is not a "women's issue" but a human rights issue and that men play a role in stopping the violence. How do you think fathers and other male role models can help get young men and boys to take an interest in and step up to help prevent and stop violence against women?
I believe fathers and all males should have young men and boys meet directly with women and girls who have been victims of violence. Listening to firsthand accounts of the trauma and damage that such incidences have caused will leave a lasting impact that will truly motivate action to be taken. Domestic abuse shelters and anti-Violence Against Women organisations like The Pixel Project are great resources for connect with survivors who are willing to share their stories to help others.
————————————————————————
Want to honour your Dad in a different way this Father's Day without breaking the bank?
We offer two (2) easy and fabulous options:
Option A: Make a Small Donation
Help us raise US$3000 or more this June by donating US$30 on behalf of your dad to our Celebrity Male Role Model Pixel Reveal campaign to help unveil our first superstar Celebrity Male Role Model – a beloved Nobel Laureate. US$30 will unveil 30 pixels and proceeds from the pixel sales are in benefit of the USA's National Coalition Against Domestic Violence and Malaysia's Women's Aid Organisation.
Click here to donate: https://reveal.thepixelproject.net/buy-pixels/
Option B: Dedicate a Song to Him
For just $0.99, you can download our first Music For Pixels song – a cover of 'The Rose' by AHMIR, YouTube's #1 R&B group and load it onto your Dad's computer's iTunes or digital music player. Not sure about it? Listen before you buy here: