Welcome to The Pixel Project's "30 For 30" Father's Day Campaign 2012! In honour of Father's Day, we created this campaign:
To acknowledge the vital role Dads play in families, cultures and communities worldwide.
To showcase good men from different walks of life who are fabulous positive non-violent male role models.
Through this campaign, we will be publishing a short interview with a different Dad on each day of the month of June.
Our eleventh"30 For 30″ Dad is Murray Wesson from South Africa (currently living in the UK).
———————————————————————————
The Dad Bio (In His Own Words):
I grew up in sunny, humid, sub-tropical Durban in South Africa before finding my way to misty Oxford, where I studied law, and then even further north to York, where I now live. Work is at the School of Law, University of Leeds. I became a Dad in 2008 to a girl, Alexandra, and then again in 2011 to a boy, Reuben, who is about to turn one. There's less time for hobbies since becoming a parent but when time allows I enjoy reading, running, hiking and cooking.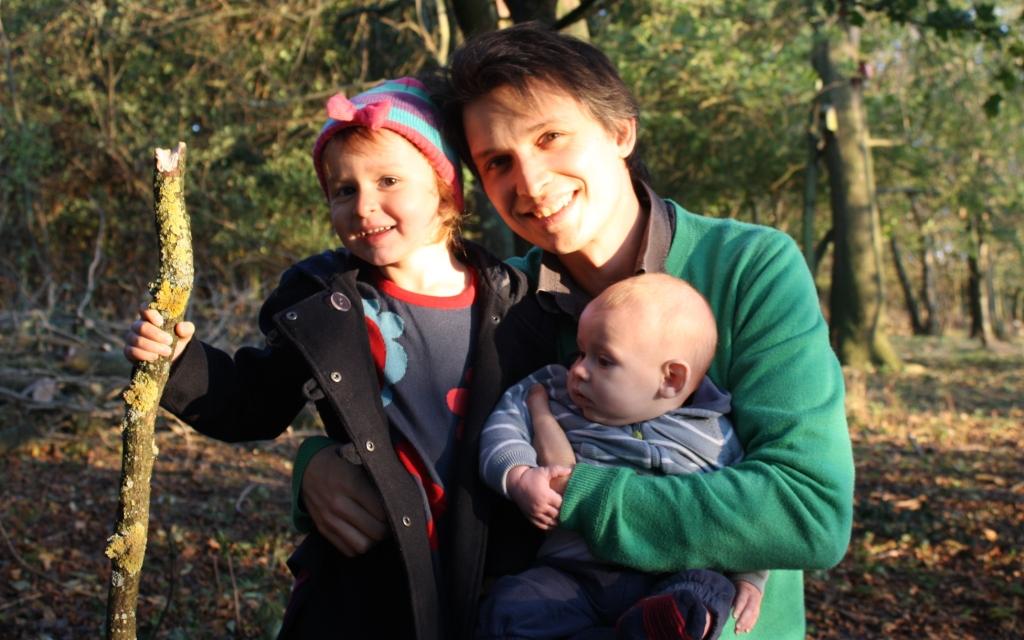 1. What is the best thing about being a dad?
There's no one best thing about being a dad. But highlights include the unprecedented sense of investment and care in another person; the wonder of watching a life and identify begin to unfold; the astonishment of observing the emergence of language and perception; the joy of seeing your children play together; and the revelation of how hysterically funny children can be.
Parenthood can be tough on your relationship with your partner but the joint enterprise of child-rearing can also pull you together. In my estimation, all of this more than compensates for the broken sleep, dirty nappies, tantrums, relentless regimes and generalised chaos and exhaustion of early parenthood.
2. Who is the most influential male role model in shaping your attitude towards women and girls? How has he influenced the way you see and treat women and girls?
I find this a difficult question. I'm not sure that there is a male role model that I can point to as far as my attitude towards women and girls is concerned. Looking back, I suppose that I've always been close to my mother, who did an excellent job of raising three boys, and I hope that from that I gained an attitude of respect for women.
At a far more theoretical level, as a South African and academic lawyer I've always been intrigued by issues of non-discrimination and equality. It's sometimes difficult to know what equality means in the context of heterosexual parenthood but I hope that engagement with the theory has filtered through to my real life attitudes and actions.
3. Communities and activists worldwide are starting to recognise that violence against women is not a "women's issue" but a human rights issue and that men play a role in stopping the violence. How do you think fathers and other male role models can help get young men and boys to take an interest in and step up to help prevent and stop violence against women?
My view is that much depends on the values that are instilled at home. For a start, children resort easily to violence in resolving their own disputes and it must help if they're taught from an early age that violence is an inappropriate means of resolving problems. In this regard, it must also help if parents don't themselves resort to violence in disciplining their children. The example set by the parental relationship is also important. If the parents are for the most part, inevitable domestic spats notwithstanding, able to exemplify an attitude of mutual respect and equality then that surely teaches that disrespect and inequality – the roots of violence – are inappropriate and unacceptable.
Finally, I'm in the interesting position of raising a boy and girl. Our children shouldn't be made to feel that our daughter's horizons are in some sense limited by virtue of her gender. None of this means, of course, that boys will then become actively involved in preventing violence against women – there are many causes to pursue in this life – but I'd hope that parenting with these values in mind might lead to a society where gender-based violence is less prevalent.
————————————————————————
Want to honour your Dad in a different way this Father's Day without breaking the bank?
We offer two (2) easy and fabulous options:
Option A: Make a Small Donation
Help us raise US$3000 or more this June by donating US$30 on behalf of your dad to our Celebrity Male Role Model Pixel Reveal campaign to help unveil our first superstar Celebrity Male Role Model – a beloved Nobel Laureate. US$30 will unveil 30 pixels and proceeds from the pixel sales are in benefit of the USA's National Coalition Against Domestic Violence and Malaysia's Women's Aid Organisation.
Click here to donate: https://reveal.thepixelproject.net/buy-pixels/
Option B: Dedicate a Song to Him
For just $0.99, you can download our first Music For Pixels song – a cover of 'The Rose' by AHMIR, YouTube's #1 R&B group and load it onto your Dad's computer's iTunes or digital music player. Not sure about it? Listen before you buy here: