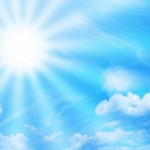 The French capital recently hosted a protest against widespread violence against women. Over 6,000 activists, victims, politicians and supporters rallied to demand stronger legislation to protect women. The action follows the introduction of a recent bill invoking stronger penalties for perpetrators in Parliament, and a broader legal framework defining all types of violence against women.
The campaign to raise awareness and prevention of violence against women in France has gained prominence following the high profile charges made against Dominique Strauss-Kahn, the former head of the International Monetary Fund. Prosecutors eventually dropped charges against Strauss-Kahn after he was accused of the attempted rape of a member of hotel staff.
Amongst the protesters in Paris were several prominent French politicians, including the leader of the Green Party. They will be amongst those closely monitoring the progress of the new parliamentary bill.