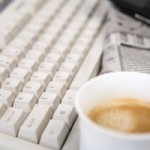 Welcome to the 42nd edition of The Pixel Project's VAW e-News Digest! As usual, we bring you the latest and most relevant news related to violence against women and efforts at eradicating it from around the world.
In India, there are countless girls who are actually named "Unwanted." On the last weekend of October, about 150 girls legally dropped the name "Nakusa." "Nakusa" means "unwanted" in the local Marathi language of western Maharashtra state. This event is part of a campaign to tackle bias against women that has led to huge gender imbalance in India.
"The Mask," an Afghan television talk show, is making strides in creating awareness of domestic violence in Afghanistan. Female victims of domestic violence wear a mask in front of the cameras and talk about the ordeal they went through in the hands of their husbands, their fathers and even female relatives. After the woman shares her painful experience, experts—male Muslim clerics, doctors and lawyers—advise the woman of what to do.
Every contribution matters. If you have any news you'd like to share concerning violence against women, reach Karina at karina.tayag@gmail.com. If you prefer to receive up-to-the-minute news concerning violence against women, follow us on Twitter at http://twitter.com/thepixelproject.
It's time to stop violence against women. Together.
Regards,
The Pixel Project Team

———————————————————————————————————————————
General Violence Against Women News
Turkey: Protocol Signed to Prevent Violence Against Women
Indian Girls Called 'Unwanted Get Their Name Change'
Call to Ban 'Derogatory' Facebook Groups
Girl Victims of Gang Violence at Centre of Cabinet Member's Anti-Gang Strategy
Schoolgirls Called 'Sluts and Whores' by Extremist Jews
Gender Equality: Why Involving Men is Crucial
A Gentle Reminder That Slutoween Celebrants Are Asking For It
Men Saying No to Violence Against Women Campaign, Lebanon
Wife-Sharing' Haunts Indian Village as Girls Decline
Punjabi Medicos in UK Join Anti-Foeticide Campaign
Domestic Violence
Afghan TV Challenges Attitudes Towards Domestic Violence
New Atlantic Ballet Theatre Work About Domestic Violence is On Point
New York: Donovan to Implement Pilot Program to Track Domestic Violence Offenders
Maryland Receives $2M Grant To Stop Domestic Violence
Mother is Left Living in Fear
NFP Funding Targets Violence Against Women with Disabilities
My Female Colleagues Told Me Not To Talk About The Abuse. I Did It Anyway.
Women Victims of Domestic Violence to Lose Out in Legal Aid Reforms
Philadelphia Cracks Down on Domestic Violence
Lexington Receives $400K Federal Grant For Domestic Violence Program
Forced Marriage
Fighting Child Marriage in Uganda
Vietnam Province Fights Child Marriage
New Report Urges Commonwealth Leaders to End Forced Marriage
Scotsman Alan Morrison Dedicates His Life to Saving Bangladeshi Girls from Forced Marriages
Australian Court Rescues Woman from Forced Marriage
African Elders Lead Movement Against Child Bride
Pakistan: Op-Ed in Forced Marriages
Namakkal Village Shuts Out Reform, Sticks to Child Marriage
Pakistan: Forced Marriages Of Religious Minority Women
Growing Cases of Forced Child Marriages in Pakistani Society
Honour Killing
Conference: Honour Killing Across Culture and Time
Police Diver Tells Shafia Murder Trial He Was 'Perplexed' By Sunken Car
13-Year-Old Girl Butchered For Turning Down Marriage Proposal
Honour Killing, Girl's Four Relatives Awarded Death Sentence
Why the Honour Killing Bill Won't Work
Alleged Murder an Honour Killing, Court Told
Honour Killing: Woman Beaten to Death in MP Village
What If Honor Killing Happened in Sugar Land?
Honour' Killings: Man Kills 'Wife's Paramour," Injures Her
"Honour Killings' Shame Multiculturalism
Female Genital Mutilation
Senegal Curbs a Bloody Rite for Girls and Women
Somalia: Women Lobby for Law Against FGM/C
Maldives: Reported Increase in Practice of Female Circumcision Raises Alarm
Kenya: Women MPs Praise House Over Anti-FGM Law
Kenya Imams Fight Female Circumcision
For Young Women, a Horrifying Consequence of Mubarak's Overthrow
Ending Female Genital Mutilation: It Takes a Village
Emotional Scars of Hidden Mutilation
NGO Calls for MOU Banning FGM in Pujehun
Sierra Leone: FGM Practice – Another Call for the Review of Child Rights Act
Human Trafficking
Shandong Baby Trafficking Ring Taken Down
California: Human Trafficking Suspects Being Retried in Kidnappings
Catholic Human Trafficking Outreach Lost Funds After HHS Officials Intervened
Human Trafficking is on the Rise Amid Horn of Africa's Drought and Famine
Philippines: Human Trafficking May Rise After 'OFW' Ban
Ukraine Tries Israeli Human Traffickers
Rally: Stop Human Trafficking
United States: Agencies Blasted for Ignoring Contractors' Role in Human Trafficking
Hawaii: Federal Judge Denies Government Motion to Delay Thai Human Trafficking Trial
Fil-Ams Decry Human Trafficking
Activism
Women Reject Normalisation of Gender Violence
Nawal El Saadawi: 'I am Going to Carry on this Fight For Ever'
Taylor Tip-Off Benefits Kids Who Lost Their Parents to Domestic Violence
Oxnard Soroptimists Raises Awareness of Domestic Violence
Exhibit Raises Awareness of Domestic Violence
South Africa: Activism to End Violence Against Women and Children
Let Us Fight For Zero-Tolerance to Gender-Based Violence-Activists
Clemson Community Gathers to Raise Awareness of Gender-Based Violence
SlutWalk Toronto Releases An Anti-Racism Statement—And It's Good!