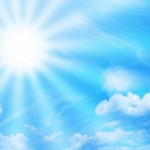 The Mary Kay Foundation has prepared a series of documentaries in honour of Domestic Violence Awareness Month in the United States, raising national awareness about the cause of ending violence against women. For each viewing of the documentaries, entitled Mary Kay Inspiring Stories, information and understanding about the movement will be increased. Further, the Mary Kay Foundation will be donating over $80,000 (with a special $20,000 in the name of the crew behind the most viewed story) to domestic violence shelters across the country.
Mary Kay Inspiring Stories are documentaries aimed at supporting education on the issue in order to promote change. The stories are about survivors of domestic violence who have reshaped their lives and found hope in escaping the violence. Mary Kay selected 18 women to take part in the all-female initiative to fight back against domestic violence, the main cause of injury to women nationally.
Some ways America can contribute to the cause include sharing the films at marykayinspiringstories.com, buying a Mary Kay "Beauty that Counts" lipstick, or becoming a fan of Mary Kay at facebook.com/marykay. From September 1 to October 31, Mary Kay Inc. will donate $1 to the Mary Kay Foundation for every new fan on Facebook , up to $1 million. Between September 15 and December 15 in the US, $1 will be donated for every "Give Hope," "Give Joy" and "Give Dream" lipstick shade sold.
To learn more about this initiative, visit http://www.marketwatch.com/story/mary-kay-urges-america-to-take-a-stand-against-domestic-violence-2011-09-28.