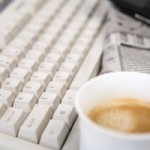 Welcome to the 41st edition of The Pixel Project's VAW e-News Digest! As usual, we bring you the latest and most relevant news related to violence against women and efforts at eradicating it from around the world.
October is National Domestic Violence Awareness Month in the United States. There are many rallying events being held around the country, even men are getting involved in advocating for more protection against domestic abuse. "Walk a Mile in Her Shoes" walks have been organised in Hawaii and southern California. These walks get men to wear heels in memory of domestic violence victims.
Kenya is winning the war against female genital mutilation. The Maasai, especially men, are advocating for the end of the practice of female circumcision for their girls and young women. Even Muslim clerics are publicly condemning the dangerous tradition.
Every contribution matters. If you have any news you'd like to share concerning violence against women, reach Karina at karina.tayag@gmail.com. If you prefer to receive up-to-the-minute news concerning violence against women, follow us on Twitter at http://twitter.com/thepixelproject.
It's time to stop violence against women. Together.
Regards,
The Pixel Project Team.
———————————————————————————————————————————
General Violence Against Women News
BC Lions Announces New Partners in Campaign to End Violence Against Women
Trinidad: First Citizens' Fund ro Fight Violence Against Women
Women Changing The World: Courageous Women Speak Out at Womenetics Global Initiative
Violence Against Women: Reckoning With Our Ghosts
More Dangerous to Be a Woman than a Soldier
Zimbabwe: What Does Women's Empowerment Mean to You?
Afghan Women's Right 'At Risk' After War Decade
Punjab Leads in Crimes Against Women
Domestic Violence
California: New State Law Speeds Protective Orders Against Batterers
The 'Real Man' Campaign Against Domestic Violence 2011
Jane Never Got Justice'
Koala at CSUSM rings in Domestic Violence Awareness Month
Standing Together Against Domestic Violence
Maui Men to Wear High Heels for Domestic Violence
Well-Heeled Crowd to Walk Against Domestic Violence
Domestic Violence Info Shared With Rail Commuters
Rape
One Girl's Courage
Woman Raped and Beaten by Maintenance Worker Sues for Negligence
'Offensive T-Shirt Company' Finds Sexual Violence Hilarious
In This Rape Center, the Patient Was 3
Rape in S. Korea Prompts US Apology
Sexual Violence, and How to Help
Nigeria: Uniting Against Rape
'Dissolve': A Show About Date Rape
Female Genital Mutilation
Ireland: Girl's Asylum Appeal Upheld by High Court
Kenyan Maasai Seek to End Female Genital Mutilation
Kenya: Muslim Clerics Condemn Practice of Female Genital Mutilation
Is Female Genital Mutilation a European Problem?
Law Alone Won't End Female Circumcision
The Realities of Female Genital Mutilation
Soraya Mire Memoir Recounts Hidden Struggle
Maasai Men in Kenya Want an End to Female Genital Mutilation
Human Trafficking
Georgia Woman Sentenced to 11 Years in Prison for Human Trafficking
The Disconnect About Sex Trafficking
What I Learned by Being a Migrant Sex Worker (Part 1): Parrenas
Ukranian Brothers Convicted of Forced Labor in US
Non-Profit Trying to End Human Trafficking
Over 4,300 Human Traffickers Held in Pakistan
Trafficked Women's Second Chance
New Art Theft Mystery Explores Hispanic Human Trafficking
Activism
Nobel Peace Prize Goes to Women's Rights Activists
Lodi's Women Were First in State to Vote
Women's Rights Activists March to Support Afghan Lawmaker
The Women Behind the Arab Spring
Women's Alliance Joins Occupy Wall Street
Liberia's Sirlead 'a Women's Right Icon'
Candleligt Vigil Honors Domestic Violence Victims
October Calls Attention to Family Violence