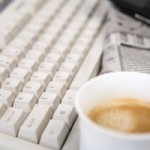 Welcome to the 37th edition of The Pixel Project's VAW e-News Digest! As usual, we bring you the latest and most relevant news related to violence against women and efforts at eradicating it from around the world.
A bill was introduced in the Australian Senate in late June that will expand the definition of child abuse to include witnessing domestic violence. The Australian Institute of Criminology issued a trend paper that reported the huge negative impact on children in hearing or seeing domestic violence.
In November 2010, the Indonesian government issued a ministerial decree allowing certain medical practitioners to carry out female genital mutilation. Global human rights groups, with Amnesty International leading, are calling for a revocation of the decree. Amnesty International said the decree is in violation several Indonesian laws related to human rights and discrimination against women and children.
Every contribution matters. If you have any news you'd like to share concerning violence against women, reach Karina at karina.tayag@gmail.com. If you prefer to receive up-to-the-minute news concerning violence against women, follow us on Twitter at http://twitter.com/thepixelproject.
It's time to stop violence against women. Together.
Regards,
The Pixel Project Team
———————————————————————————————————————————
General Violence Against Women News
Media's Role Vital to Combat Violence Against Women
Be a Man, Speak Out On Violence Against Women
Exhibit "Healing Empowerment": Raising AwarenessThrough Art of Violence Against Women
GUATEMALA: Women-Only Buses Against Sexual Harassment
Michael Gove Asked to Tackle Violence Against Girls in Schools
A Burning Issue
Women's Voice Blocked By Asylum Seeking Process–Study Reveals
Victory! MTV, VH1 Ban Kanye Video for Violence Against Women
Domestic Violence
Manning Up Against Domestic Violence
Operation Maple Targets Domestic Abuse in Aberdeen
Bill to Add to the Definition of Child Abuse
Rally for UBC Student Whose Eyes Were Gouged Out
New Laws Offer More Protection to Domestic Violence Survivors
McIntosh: Center Available to Aid Domestic Violence Victims
Genaw's Sister Shares Story to Raise Awareness of Domestic Violence
EU Fails Victim of Domestic Violence
Rape
Silence Lifted: The Untold Stories of Rape During the Holocaust
Men Join the Fight Against Sexual Assault
Toronto Police Officer Fights for Justice After Woman Raped in Texas
Denver Airport Rape: Airport Workers Honored For Stopping Alleged Sexual Assault
Myths about Sexual Assault and Domestic Violence Still Keep Victims from Seeking Justice
Claims of Wartime Rapes Unsettle and Divide Libyans
Bhagwati: Senior Commanders Sweep Sexual Harrassment and Sexual Assault Allegations Under the Carpet Instead of Investigating
Take a Stand Against Sexual Violence
Female Genital Mutilation
Challenging Subject for Student Film
European Court Rules Against Izevbekhai
End Female Genital Mutilation in Indonesia, Urges Activists
Malabo AU Summit: Africa to Ban Female Genital Mutilation (FGM)
Abandon the Knife: a Fundraising Screening
Iraqi Kurdistan Passes Law Against FGM
Girls Destined for Brutality Drives Oakleigh Mother
Reformed Practioners of Female Genital Mutilation Receive Aid
Forced Marriage
Teenage Friends Can Help Save Victims From Forced Marriage
Forced Marriage Survivor Launches Campaign To End Child Marriage
Punished For Being Different: Sexual Minorities Battle Odds in Karnataka
Leeds Action on Forced Brides
Hidden Shame of Forced Marriage Goes on Agenda
MEP Calls for Euro-wide Action to Outlaw Forced Marriage
Qazis, Sudanese Nationals in Police Net over Forced Marriage of Minor
A Search for Justice by the Women Forced to Marry Strangers
Activism
Zonta Club of Bonita Springs Awards Grants To Fight Violence Against Women
Robin Wright to Film Docu on Violence Against Women
Groups Pledge to End Domestic Violence
NYer of the Week: Seamstress Helps Domestic Violence Survivors
Kristen Stewart Donates a Pair of Shoes to Fight Human Trafficking
Press Release: MAZZUCCO PHOTO & ART EXHIBIT: Fashion against human trafficking
Ben Cooley on His Fight Against Human Trafficking
Actress Mira Sorvino Presses Fight Against Human Trafficking