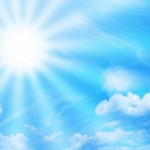 There has been good news in recent weeks on the subject of female genital mutilation (FGM).
At a summit of the African Union Executive Council in Malabo, Equatorial Guinea, FGM was on the agenda. The discussion, put forth by the country of Burkina Faso, asked AU members to support a draft resolution of the UN's General Assembly to ban FGM, not just in Africa, but everywhere in the world. At the summit, "…the AU foreign ministers [were to], among other things, consider setting up a common front and harmonised fight against FGM." The full news story is available here: http://www.cocorioko.net/?p=12770.
The parliament of Iraqi Kurdistan has succeeded in banning the practice of FGM. In late June the legislature passed a law against FGM by a large majority. The work of one particular NGO is credited for bringing about the legislation:
"The success of Iraqi Kurdistan's anti-FGM law has been partly credited to sustained investigative and lobbying work by a German/Iraqi non-governmental organization, WADI. The group has conducted surveys, beginning in 2007, revealing the wide incidence of infliction of FGM among Iraqi Kurds. WADI has disclosed that more than 60 percent of women and girls in Iraqi Kurdistan have been subjected to genital mutilation." For more information on this story, visit http://www.hudson-ny.org/2226/iraqi-kurdistan-fgm-law.
Wherever FGM is practiced, it is often performed in unsanitary conditions by untrained individuals, resulting in severe psychological and physical trauma. It is encouraging to see so much press about FGM and efforts to end it.