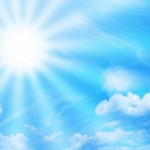 Actress Aisling O'Neill, from the Irish soap opera Fair City, recently helped in launching a postcard campaign for Sonas Housing's charity and the Viva Reach-Out program. The campaign was designed to raise awareness of domestic violence and how it can occur regardless of race, economic status, or other factors. O'Neill's character on the show is also a victim of domestic violence. Her involvement demonstrates how domestic violence is a real issue, not only depicted on television or in movies.
Statistics from the HSE (Health Service Executive) in Ireland show one in five women are affected by domestic violence, and "a woman experiences an average of 35 incidents of abuse before she seeks help." Further, it is also believed the breadth of the issue is not accurately depicted by these numbers and is actually under-represented.
Viva Reach-Out is an outreach program offering free and confidential support to women in North Dublin. It is also part of the Viva House refuge, a safe housing refuge for women and child victims of domestic violence. The mission of Sonas Housing and its programs is for abused women and children to eventually be independent of their experiences. Through support and information as well as a neutral environment, the charity aims to accomplish these goals.
The full story can be accessed here: http://www.sonashousing.ie/latestnews/fair-citys-aisling-oneill-helps-launch-sonas-postcard-campaign/.