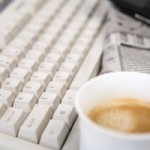 Welcome to the 35th edition of The Pixel Project's VAW e-News Digest! As usual, we bring you the latest and most relevant news related to violence against women and efforts at eradicating it from around the world.
The head of the International Monetary Fund (IMF), Dominique Strauss-Kahn, was arrested on his plane departing John F. Kennedy Airport in New York City in May on sexual assault charges. A chambermaid in a Sofitel hotel in New York claimed Mr. Strauss-Kahn had lifted her skirt and attempted to pin her down but she managed to escape. This has sparked righteous anger in women against French sexism but the political elite of Paris, in defense of the head of the IMF, scoffed at the protests.
Michelle Bachelet, the head of UN Women, was in London last month promoting the newly formed United Nations (UN) agency. She gave a speech on the floor of the House of Commons with Gordon Brown, the former British Prime Minister, in the audience. The United Kingdom has been one of the biggest backers in the four agencies that comprise UN Women and also, in the creation of the agency. Ms. Bachelet urged the British people to invest more in women and especially into UN Women.
Every contribution matters. If you have any news you'd like to share concerning violence against women, reach Karina at karina.tayag@gmail.com. If you prefer to receive up-to-the-minute news concerning violence against women, follow us on Twitter at http://twitter.com/thepixelproject.
It's time to stop violence against women. Together.
Regards,
The Pixel Project Team
———————————————————————————————————————————
General Violence Against Women News
Where's the Money for UN Women?
Aboriginal Women Victims of Persistent Violence in Canada
Opening of Bigger Shelter 'Bittersweet'
Sex, Lies, Arrogance: What Makes Powerful Men Behave So Badly?
'Epicenter of Violence': Guatemala Combats Brutality Toward Women
Yale Restricts a Fraternity for Five Years
Muslim Girl, 19, 'Stoned to Death' After Taking Part in Beauty Contest
Strauss-Kahn Affair Prompts Backlash Against French Sexism
Domestic Violence
Joe And Jill Biden: Relationship Abuse Is 'Worse Than Being In Prison'
Memorial Walk Remembering Kay Marie Sisto & Other Domestic Violence Victims
Guyana: PNCR Urges Gov't to Take Fresh Look at Domestic Violence Measures
Campaign to Help Victims of Domestic Abuse
Hendersonville Woman Triumps Over Domestic Abuse
Tennessee: Domestic Violence Cases Get More Scrutiny From Metro Police
Persistence of Domestic Violence in the Caribbean problematic, says Nevis Social Development Minister
Empowering Survivors of Domestic Violence through Financial Literacy
Rape
Alleged Rapist Resigns as UC Student Regent
Joan Smith: Excuses for Rape-Men and the Myths Won't Die
How Dominique Strauss-Kahn's Arrest Awoke a Dormant Anges in France's Women
Nobel Winners Calls Canada to Lead Efforts Against Rape
Anti-Rape Legal Experts Mobilize Change in Haiti
A Disturbingly Familiar Concept
Egyptian General Admits 'Virginity Checks' on Protesters
Jaycee Dugard's Grand Jury Testimony Provides Personal Account of Kidnapping, Rape and Captors
Female Genital Mutilation
Ireland: Fears Over Female Genital Mutilation Loophole
Kenya: Legislation Failing to Curb FGM/C
Kenya: School Provides Refuge From FGM
Ireland: Models and Mothers Join Forces to Highlight FGM Battle
Abandon the Knife
GAMCOTRAP Sanitizes Over 50 Participants on FGM
Tanzania: Tarime Wakes Up From Land of Corpses
NYT Letter to the Editor: Female Genital Mutilation
Human Trafficking
Nigerian Baby Farm Raided
Human Trafficking?! U.S. Military Implicated In Forced Labor Scandal
Couple Humiliated Publicly For Selling Minor Girl
Governor Signs Bills at Dulles Airport to Prevent Human Trafficking
German Diplomat Arrested Over Human Trafficking Claims in UAE
Exposing the Sex Traffickers
Scholars Grapple With Globalization's Dark Side – Human Trafficking
Tip Tuesday: Agriculture and Human Trafficking
Activism
Michele E. Buttelman: Will you help Stomp Out Domestic Violence?
Inspirational Interviews–Frank Baird of Walk a Mile in Her Shoes, Part One
Inspirational Interviews–Frank Baird of Walk a Mile in Her Shoes, Part Two
Sunitha Krishnan's Fight Against Sex Slavery
Villagers Protest Sexual Harrassment of School Girls
Why SlutWalk Should Come to Chicago
Ending Rape in War
Students Start Up Petition