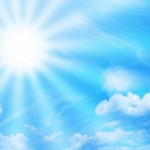 One in two women in Canada has experienced some kind of violence at the hands of a man. These words were part of a presentation to Ottawa-area high school students by White Ribbon co-founder Michael Kaufman.
Mr Kaufman was addressing students at a special conference on the subject of violence against women. He spoke about what it means to be a "real man," dating violence, and the difficulty of obtaining a conviction for sexual assault.
While he decried the lack of legal action on sexual assault cases, he also noted how much progress has been made when he said that conferences like this one did not happen when he was in high school.
The conference is part of a three-year program led by local women's shelter, Interval House. The "Where is the Love" initiative is designed "to inspire youth to raise awareness and education about dating violence and sexual assault." A story in the Ottawa Sun outlined some statistics that define the scope of the problem, as well as the many ways teens are working to raise awareness, which include posters, movies, coffee-houses and other "dynamic activities."