Welcome to Part 1 of our June 2022 Inspirational Interview with Sandra Henriquez, chief executive officer of ValorUS (VALOR) in the United States.
Ms. Henriquez has led efforts to elevate the profile of sexual violence by centreing and amplifying the voices and experiences of those who are most marginalised, and working to create systemic change. She has worked in the movement to end sexual and domestic violence since 1985. Since 2010, under her leadership, VALOR has embarked to create a cultural shift among industries including sport, transportation and labor, and with systems on behalf of incarcerated victims of sexual violence, immigrants in detention, farmworkers and janitorial workers in communities throughout California.
Part 2 of this interview will be published on 27 June, 2022.
Photos courtesy of ValorUS.  Ms Henriquez's photo is copyright Noah Berger / 2017
---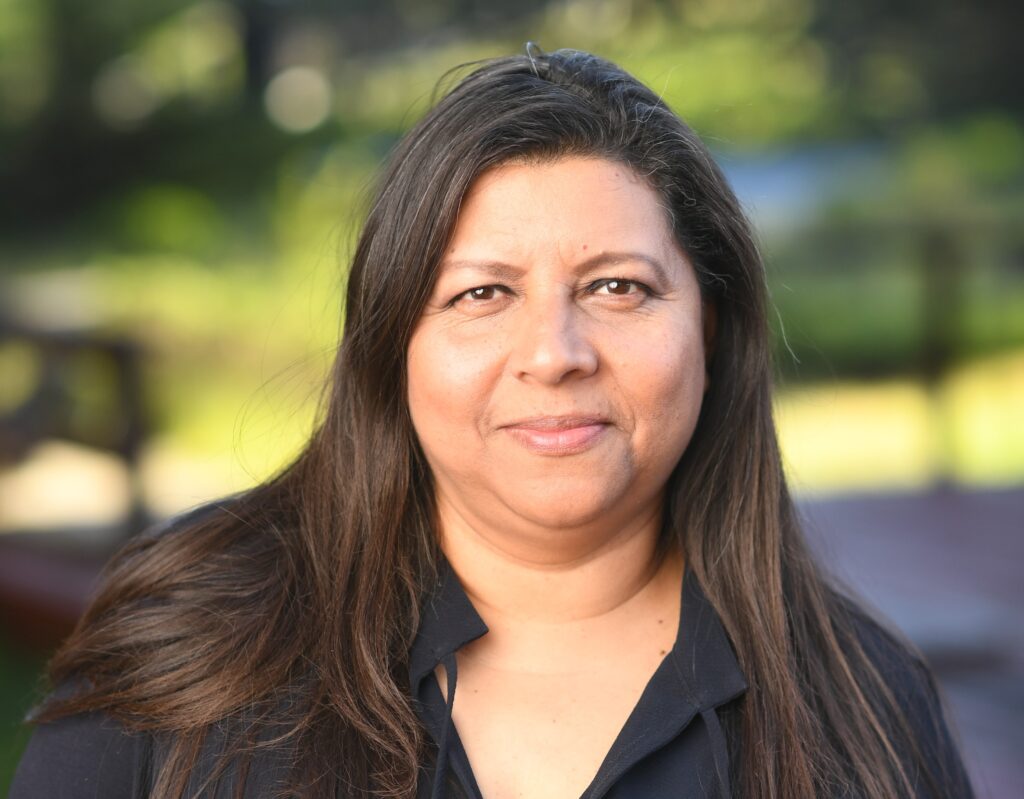 How and why did you join the movement to end violence against women (VAW)?
I didn't know I was joining a movement, but I joined by taking a self-defense class, which taught women how to build empowerment skills in awareness, assertiveness and physical self-defense techniques. From there I became interested in the work that was happening at that time in California — to help survivors, to provide peer counseling — and I just got sucked in. I became really interested in how everyday people could actually help those that had become victimised, and help to prevent this from happening to others.
ValorUS (VALOR) was established in 1980 as "a national organisation committed to advancing equity and ending sexual violence." How did ValorUS come to be founded?
The organisation was established in 1980 to help bring a statewide focus to the needs of sexual assault and rape crisis programs working around the state of California. We became VALOR in 2021 because we wanted to focus more on providing a holistic approach to ending sexual violence. We decided that in order to end sexual violence, we needed to look at this issue of equity. We know that survivors aren't always just dealing with the issue of sexual abuse. A lot of times, they have to deal with other things that feel more pressing at the moment, like their basic needs, needs of their families, etc. So if we want to really address the needs of survivors, we need to be prepared to help them navigate and address those areas. And we know that in order to prevent sexual violence, we must engage in the work to change culture, eradicate oppression and engage all people and sectors to be part of our work.
Can you tell us about VALOR's approach to stopping VAW and how has it developed over the past four decades?
VALOR's approach to stopping sexual and domestic violence has developed and evolved over the past four decades. When we started we were looking at how to respond to the needs of survivors. I think VALOR has really evolved to looking at sexual violence as fitting into lots of other issues around disparities — whether they be racial disparities, homophobia, other types of oppression — and seeing that many of those actually serve as root causes of sexual violence. In the last eight to 10 years, both California and around the nation, we've understood that this work needs to be intersectional.
That means sexual violence happens because of many other issues that are problems in our society. For example, over the years our movement, including VALOR, has been heavily focused on supporting survivors through the criminal legal system — that is, helping them to go through that process, supporting them through advocacy, etc. While I believe that is important and is something that some survivors want, we know that not all survivors go through that system or even want to go through that system. Such a heavy investment in this criminal legal system has not ended sexual violence. Criminalisation is not the solution to ending sexual violence. Therefore, as a movement, we need to focus on other areas with alternative solutions that will also help survivors.
Could you give us an overview of VALOR California and its work to prevent, intervene and stop VAW in California?
VALOR California focuses on California-specific work with local programmes around the state on issues that affect the 58 counties within the state. We work with rape crisis centers, college campuses, farmworkers and labor unions. We help advance California-specific legislation. We do advocacy with funders to help increase financial resources and support for programmes. It's what we do with VALOR as a national organisation, but very specific to the needs of our state, the advocacy that needs to happen in our state, and the work that happens with the local programmes in our state.
There's a saying — "the nation goes the way California does" — and we really believe in helping to lead the nation from California. That's what VALOR California is really about: Bringing together the voices and directions from California, in order to make California the best it can be, and to help make the rest of the nation that as well.
One of VALOR's key initiatives is RALIANCE, which "partners with a wide range of organisations to improve their cultures and create environments free from sexual harassment, misconduct and abuse." What progress has RALIANCE made so far in terms of challenging rape culture and building safer workplaces and communities for women and girls?
RALIANCE is an entity that VALOR helped to start some years ago, and we are working to change the culture within different work and professional spaces. No industry or sector is free from sexual violence. There is no place that is going to be immune. The best thing to do is to help them understand that while there is no way to completely eliminate it, they can minimise the likelihood of its existence, and deter people from engaging in those behaviours.
I think that part of what has been successful is helping corporations accurately and consistently categorise incidents of sexual misconduct, harassment and abuse within their spaces, which they can then share and report with the public, along with what they are doing about those incidents. They can also implement changes to their policies and protocols, and incorporate prevention strategies into their work. There's a long way to go. It's not the quick solution, but I think we've been successful in engaging people to begin on this pathway to change.