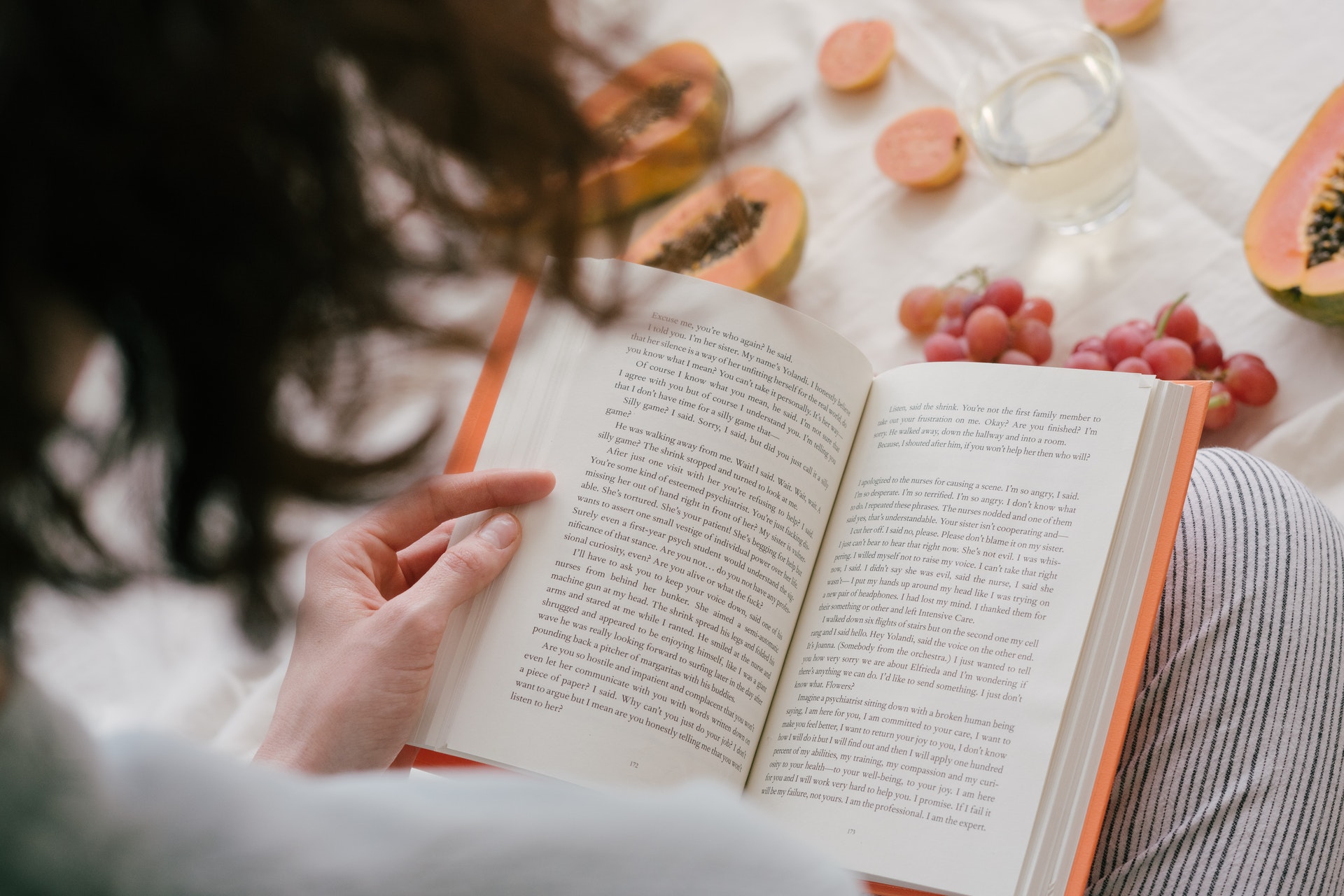 While many people still see fiction and nonfiction books beyond textbooks as entertainment, storytelling is and can be a vehicle for framing, reinforcing and transmitting culture and beliefs. More than that, stories have the power to fire the imagination and inspire new thoughts and ideas and thus to shape – or reshape – the perspective of individuals, communities and cultures about everything from tradition to gender.
In recognition of the power of storytelling to catalyse change, The Pixel Project has curated our sixth annual selection of 16 books that depict violence against women and girls. Some of these are popular genre fiction novels, while others are well-received non-fiction books. All of them will educate the reader in some way about gender-based violence, sexism, and misogyny.
The majority of our 2021 fiction recommendations are books led by female protagonists who have experienced VAW and whose stories show the aftermath of the violence in their lives and how they cope with it. This year's list features a balanced selection of romance, mystery/thriller, science fiction, horror, women's fiction, and young adult titles.
We have just two non-fiction titles this year, both of which are firmly grounded in the #MeToo Era — the first being an account of suffering intimate partner abuse in a relationship with a prominent and powerful man, the other a frank exposé of the misogyny and sexism of the online dating world. Both authors offer threads of hope as survivors, activists, and advocates fight for and maintain a world where women and girls are free from abuse.
A special addition to this year's list is our first charity anthology, Giving The Devil His Due. This collection of 16 stories of revenge from 16 major and rising stars in Horror, Science Fiction, and Fantasy is where The Twilight Zone meets Promising Young Woman. 
This list is by no means complete as there are hundreds of books out there that deal with violence against women in its various forms. However, we hope that these 16 books and series will be a starting point for you, as they have for others over the years, to push for change in your community and culture.
Introduction by Regina Yau; Written and compiled by Anushia Kandasivam and Regina Yau
Inspired to support The Pixel Project's anti-violence against women work? Make a donation to us today OR buy our 1st charity anthology, Giving The Devil His Due. All donations and net proceeds from book sales go towards supporting our campaigns, programmes, and initiatives.
---
Book Selection #1: Assume Nothing: A Story of Intimate Violence (2021) by Tanya Selvaratnam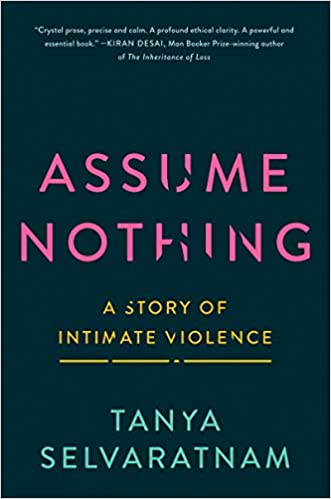 In May 2018, women's rights activist and producer Tanya Selvaratnam went public with accusations of intimate violence against her former boyfriend, the former New York state attorney general Eric Schneiderman. Assume Nothing is her account of the "entrapment, isolation, control, demeaning, and abuse" she suffered under Schneiderman. Selvaratnam has described intimate partner violence in committed relationships as the next wave of the #MeToo movement. In the book, Selvaratnam recounts how she had convinced herself that she had found her partner for life and had to let him dominate her if she were to keep him, how she found the strength to leave, risking her career, reputation, and safety, as well as how she struggled in the wake of the abuse to reclaim her voice.
Book Selection #2:​ Barbed Wire Heart (2018) by Tess Sharpe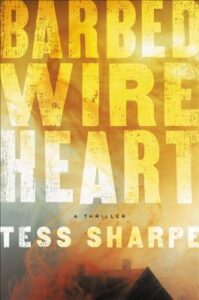 Tess Sharpe's feminist crime thriller follows the story of protagonist Harley McKenna, the daughter of the biggest criminal in her rural county, who has been trained as his heir apparent to take over his operation someday. However, Harley, who secretly runs a motel for abused women, rebels against her father as she figures out a way to take down his crime empire and his competitors while getting out alive. Sharpe has issued trigger warnings about Barbed Wire Heart because the book does not stint on brutal scenes of violence, including violence against women. However, it is worth the read because not only does Sharpe show just how wrong violence against women is, but her depiction of Harley is first-rate as the epitome of a complicated female character whose strengths lie in her passion for helping abuse survivors,  her steely resolve to get rid of the criminals in her area (including her family), and her loyalty to her friends.
Book Selection #3: Exit, Pursued by a Bear (2017) by E.K Johnston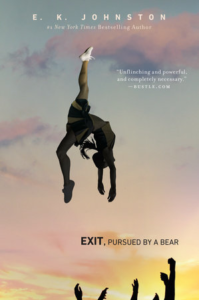 This YA novel seems like an ordinary story about teenage friendships and the changes of growing up but it is really about more than that. Protagonist Hermione Winters, the captain of her small town's revered high school cheerleading team, has the perfect life until, at the team's summer training camp, someone slips something in her drink. The reader gets to know Hermione both before and after the attack and witness her struggle to regain control over the narrative of her life and make decisions about how to move on, determined not to let her rape be the end of her story. Like the title, a famous (or infamous) Shakespearean stage direction, Johnston writes drama and trauma with wit and clever narration, creating a story that will stay with the reader.
Book Selection #4: Fighting Words (2020) by Kimberly Brubaker Bradley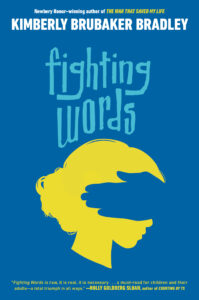 Ten-year-old Della and her older sister Suki's mother is in prison and they had to run away fast from their mother's boyfriend. Now in foster care, quiet Della is protected by Suki but when Suki tries to kill herself, Della's world turns upside down. She realises that she's been keeping quiet about the wrong things and it's time she steps up to protect her sister. Geared towards 9-12-year-olds, this book explores the stigma around child sexual abuse with compassion, and shows how two girls linked by love find their voice to fight back against a world that seems against them. It handles tough topics matter-of-factly, with the protagonist maintaining her determination and wit through trauma.
Book Selection #5: Giving The Devil His Due (2021) by The Pixel Project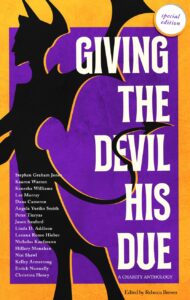 In Giving the Devil His Due, The Pixel Project's first charity anthology, sixteen acclaimed fantasy, science fiction, and horror authors take readers on an unforgettable journey to alternative worlds where men who abuse and murder women and girls meet their comeuppance in uncanny ways. Featuring stories from award-winning bestselling authors such as Stephen Graham Jones, Christina Henry, Peter Tieryas, Kelley Armstrong, Linda D. Addison, Hillary Monahan and more, this anthology presents sixteen stories that will make you think about the importance of justice for the victims of gender-based violence, how rare this justice is in our own world, and why we need to end violence against women once and for all. Many reviewers have called it "cathartic" and, as the seminal Fantasy author Charles de Lint remarks: "A dark and cathartic but necessary book. Not for the weak of heart but you have to be strong to survive the monsters that stalk the real world. These authors walk beside you, every step of the way, lending you the strength you need, both on the page and off, when confronting the monstrousness of violence against women and girls."
Book Selection #6: Heiress For Hire (2020) by Madeline Hunter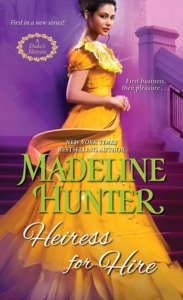 Madeline Hunter's Duke's Heiress historical romance series chronicles the romantic adventures of three women from different walks of life, who mysteriously inherit a windfall from a wealthy duke when he dies. Heiress For Hire kicks off the series with the story of Minerva Hepplewhite who uses her unexpected ducal inheritance to set up her own detective agency serving female clients because she was once a battered wife herself. While there are many romance novels, both historical and contemporary, that tackle the issue of domestic violence, what makes Heiress For Hire a standout is how domestic violence is not just used as a plot device. Instead Hunter skilfully explores and shows readers the consequences of this violence on the lives of not just the survivor but also those around her.
Books Selection #7: Midnight Robber (2000) by Nalo Hopkinson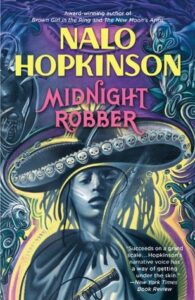 Midnight Robber is a science fiction bildungsroman based on traditional Caribbean folktales and traditional carnival characters. Jamaican-Canadian author Nalo Hopkinson weaves a fantastical tale on a distant Caribbean-colonised planet where the carnival's spellbinding allure is still felt. After young protagonist Tan-Tan's father commits an unforgivable crime, she must become the Robber Queen and tap into her legendary powers to save herself and find justice. Hopkinson effectively engages with the silencing of sexual exploitation, something that occurs frequently in Caribbean culture. Atypically, the victim here regains power and achieves liberation as she finds her voice to speak about her abuse.
Book Selection #8: Monstrous Regiment (2003) by Terry Pratchett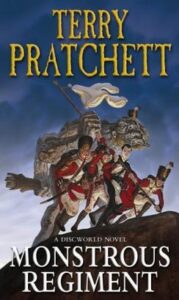 The 31st novel in Terry Pratchett's fantasy-satire Discworld series, Monstrous Regiment follows Polly, a young woman from a war-torn and economically-stricken country who disguises herself as a boy to join the army to look for her brother, who is missing in action. Very quickly, Polly learns that many of her regiment are also girls disguised as boys, all for different reasons but all leading back to trouble with men – one has been left pregnant by her lover, one yearns for her skills to be taken seriously, one is escaping abuse, for example. All of them learn that despite what they have been told about their place as women in a patriarchal society, they are equally or even more capable than the men who are supposed to be protecting their country and in the end get justice in different ways. A rolicking and humorous adventure, it is also a deeply insightful look at entrenched misogyny and how a strictly patriarchal system not only adversely affects women, but can leave a country in shambles when taken to an extreme.
Book Selection #9: No Honour (2021) by Awais Khan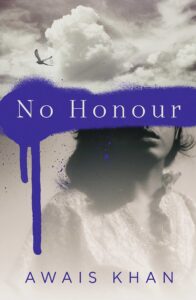 Pakistani-Canadian author Awais Khan's second novel is the story of sixteen-year-old Abida and how she defies the traditions of honour killing in her rural village. When, as an unmarried teenager, she falls pregnant, the Jirga in charge of her village demands that she be killed in order to restore honour to her family. However, with the aid of her devoted father Jamil, who puts his own life on the line, she is able to escape to Lahore. Pakistan has one of the highest numbers of honour killing cases in the world and Khan's novel unflinchingly shines a light on this human rights atrocity. It is an uncomfortable read but a vital one for anyone seeking to understand just how far the misogyny of the patriarchy will go to control women and girls, even to the point of femicide.
Book Selection #10:​ Nothing Personal: My Secret Life in the Dating App Inferno (2021) by Nancy Jo Sales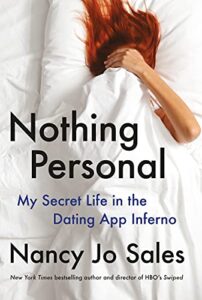 Nancy Jo Sales' memoir Nothing Personal: My Secret Life In the Dating App Inferno about her experiences in navigating her way through the online dating landscape is also an investigative study on how online dating app companies profit from their users' deepest romantic and sexual desires while perpetuating the sexism and misogyny experienced by women when dating. She digs deep into the pitfalls of online dating for women, including sexual harassment and ageism, through her unflinching stories of her personal experiences and reveals just how much the online dating industry has exacerbated and manipulated the most damaging aspects of dating for women. This is a thought-provoking non-fiction read that should kick off many a conversation about the toxic state and dangers of online dating for women.
Book Selection #11: Superfan (2019) by Sarina Bowen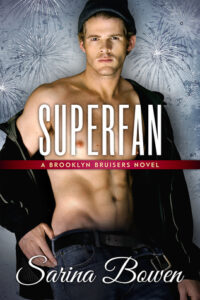 Bestselling Contemporary Romance author Sarina Bowen's very popular Brooklyn Bruisers sports romance series featuring the love lives of the members of the Brooklyn Bruisers ice hockey team has never pulled emotional punches. In Superfan, her story of Silas, the Bruisers' goalie, and his second chance at romancing his crush Delilah is a bittersweet one because by the time they meet up again after several years, Delilah is a music superstar in the process of disentangling herself from her abusive ex-boyfriend. This man is also her longtime Svengali manager who, in classic abuser behaviour, holds what is most precious to her hostage so that she will never leave him. Bowen's depiction of Delilah's abuser's behaviour is spot on and some domestic violence survivors may need a trigger warning. What is striking is how Bowen balances it by contrasting the abusive boyfriend's behaviour with that of Silas' respectful and loving treatment of Delilah – a comparison that shows the reader what red flags look like and that healthy relationships are possible after surviving abuse.
Book Selection #12: The Colour of Our Sky (2015) by Amita Trasi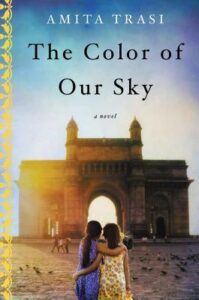 The Colour of Our Sky is a beautifully-woven tale of female friendship and survival amidst the brutal realities of modern India. The two protagonists start as children: Tara, from an upper-class Mumbai family and Mukta, the child of a low-caste temple prostitute who is born into the sex trade. The reader is presented with two narratives – the story of Mukta in 1986 as she struggles to escape the horrors of her life, and Tara's story in 2004 Los Angeles as she tries to find her childhood friend who has disappeared. Author Trasi explores the repressive caste system and patriarchal norms that keep women in subjugation to centuries-old traditions and unable to escape human trafficking within a vivid modern city, as well as how friendship, support and love can lead to redemption.
Book Selection #13: The Gilded Ones (2021) by Namina Forna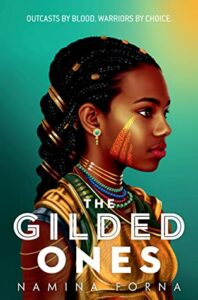 This YA Fantasy book is the first in the Deathless series by new author Namina Forna. Set in an African-inspired world, it tells the story of 16-year-old Deka who fails a ceremony when her blood runs gold and impure. Given the choice to die horribly or leave to fight for the emperor, she chooses to join an army of girls just like her – near-immortals with rare gifts. While it may sound like another entertaining chosen-one story with a hero yearning for acceptance, The Gilded Ones actually explores deeper themes of how a patriarchal system suppresses women's freedoms, the commodification of women and how violence and trauma affect all women, even those who are seen as physically strong and socially powerful. Author Forna has said that her life in Sierra Leone and the brutal aggression against women she witnessed there motivated her to write a feminist story inspired by ancient African civilisations.
Book Selection #14: The Mercies (2020) by Kiran Millwood Hargrave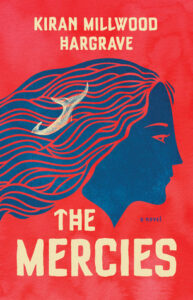 The Mercies is inspired by the Vardo witch trials of 1662-1663, where thirty women were put on trial for sorcery and twenty were killed. The story starts at the same point as the real-life kick-off of these events, Christmas Eve in 1617, when a freak storm kills all the able-bodied men while they were out fishing, leaving the women to manage the fishing, building, reindeer herding, butchery, and their usual domestic work. As the king introduces new laws against witchcraft and oppression of the native Sami people increases, a fundamentalist governor is sent to oversee the village of women who have proven their strength and capabilities by surviving without men. But, with men having ordained that women are weak, evidence of women's strength is taken as evidence of dark magic. This is a gripping story of men abusing their power in public office and at home with self-justifying theories and narratives. What is truly striking about it are the parallels that can be drawn from this centuries-old story to modern times, where men in power can still remake reality to defend that power.
Book Selection #15: The Stranger Behind You (2021) by Carol Goodman
​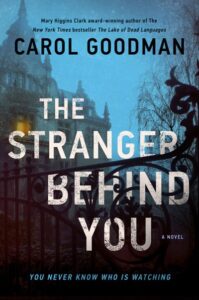 Edgar Award-winning mystery/thriller author Carol Goodman's 2021 novel The Stranger Behind You is a timely story that explores the complexities of the #MeToo era. Her protagonist, Joan Lurie, took three years to write her article exposing a famous newspaper tycoon as a sexual predator. However, on the eve of the publication of this article, she is  brutally attacked on her way home from a party thrown in her honour. The attack leaves her traumatised. Yet she is determined to turn her article into a book. She moves into a high-security apartment complex called The Refuge where she discovers its appalling history as a Magdalen laundry and how it is linked to her attack and the story she is writing. Goodman's book tackles the issue of violence against women head on and will make for uncomfortable yet powerful reading for many people. It might not be everyone's cup of tea but it is recommended reading because it tackles the question of how far we should – and need to – go to expose gender-based violence and the importance of doing so.
Book Selection #16: Uptown Thief (2016) by Aya de Leon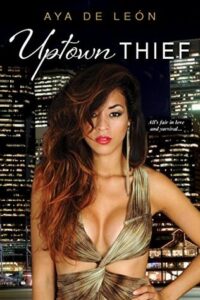 Uptown Thief is a heist story with a twist: Marisol Rivera was an abused woman who had nowhere to turn and barely survived escaping her abuser. Now, she runs a high-end escort service for the wealthy that funds the women's health clinic and refuge for women that she runs. It is also the perfect cover for her to rob her corrupt clients to bankroll her work. However, when times turn even tougher, she decides to pull a heist on a mega-billionaire client that will secure the clinic and refuge for good or be the death of her and her crew. De Leon's book is worth reading not just because it tackles the issue of violence against women by putting a survivor in the driver's seat, but also because she handles this issue deftly, never letting the entertainment factor glorify any of the violence, sexism, and misogyny that Marisol and her crew encounter.
---
The Top Photo is a Creative Commons image by RF._.studio from Pexels
Book Cover Credits