Welcome to part two of our January 2021 Inspirational Interview with Alice Kendall, Executive Director of the Downtown Eastside Women's Centre. 
Ms. Kendall has been active in the social justice field since her teenage years when she became an advocate for low-income individuals. She has worked at the Downtown Eastside Women's Centre (DEWC) for nearly 25 years, starting as a legal advocate before eventually taking on her current role of Executive Director.  She is also involved with other initiatives seeking to improve the lives of women and children, including the Feb 14th Women's Memorial March Organizing Committee, DTES Women's Coalition, the International Women's Day organizing committee, and Vancouver Status of Women.
In this part of the interview, Ms. Kendall discusses the impact of the COVID-19 pandemic on DEWC and the importance of systemic change to colonial and patriarchal structures as a way to end violence against women.
Part 1 of this interview was published on 30 January 2021.
Photos courtesy of the Downtown Eastside Women's Centre.
---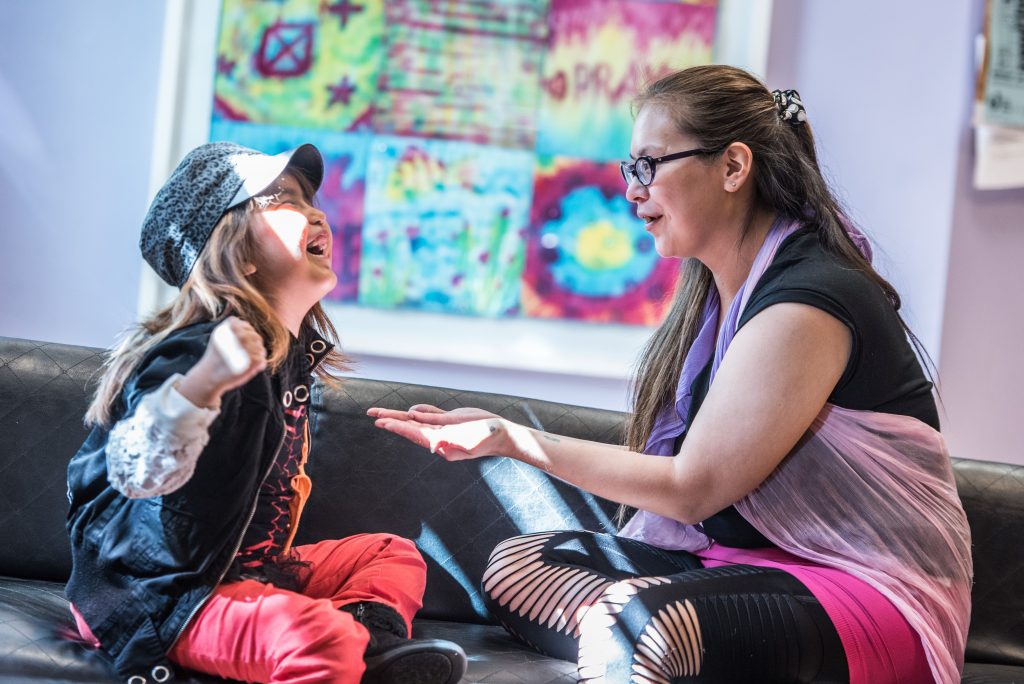 6.With the Coronavirus pandemic still raging on, the rates of VAW including domestic violence have been surging worldwide. How has the pandemic affected VAW in Downtown Eastside and what are some of the ways DEWC has adapted in order to continue helping women and girls while adhering to the safety measures needed to curb the virus?
The pandemic has had a devastating impact on the Downtown Eastside community, particularly increased gender-based violence with few places to seek help. The consequences of the restrictions have resulted in more deaths than those caused by the virus itself. Community services and supports were/are restricted or closed; housing providers implemented no-guest policies; and people became isolated and cut off from assistance, supports, and community.   
DEWC's ability to connect with women in a supportive, caring, and respective way was compromised by the necessary restrictions. DEWC implemented the required public health protocols, ensuring that services remain open, but with few women able to access. In response, DEWC has secured additional temporary spaces to provide shelter and drop-in services in multiple locations. Securing women's access to safety is a central aspect of DEWC's purpose.
7.How do you think men and boys can help to end violence against women?
Gender-based violence is an impact of, and entrenched by, a colonial and patriarchal society.  Men (and all who derive benefit) must learn to understand the privilege afforded to them through this system and seek change, which also includes engaging with and educating boys differently. On an individual level, men's participation to end gender-based violence is essential and requires that they speak out and engage with their peers to call out the injustice.  
8.Tell us about DEWC's plans for the future. What campaigns, programmes, or projects do you have coming up in the next 5 years?
As the demand for services and programs continues to grow and the needs that women present are more and more complex, DEWC's ability to respond effectively and differently is essential. As the COVID-19 pandemic demonstrated, ensuring sustainability and relevance through crisis situations is vital.  
A critical need for DEWC is additional space to ensure women who require assistance can always access safe respite, basic needs services, and support programs. Building the infrastructure to maintain services is DEWC's priority; we continue to seek additional space where safe, accessible services can be offered.
DEWC continues to participate in the Feb 14th Women's Memorial March recognising women from the community who have passed seeking change through all levels. We participate in the Downtown Eastside Women's Coalition and the Missing and Murdered Indigenous Women and Girls Coalition, both equity seeking groups working to create systemic change.
9.How can The Pixel Project's supporters engage with and support the efforts of DEWC to stop violence against women?
The most basic requirement is that women who are experiencing violence have somewhere to go or someone to contact to achieve safety. Pixel Project supporters can connect with and support, either financially or through volunteering, gender-based violence programs and services within their communities. (Those interested in supporting the work of DEWC can do so here.)
Supporters can participate in equity seeking campaigns and advocacy pursuing systemic change to push the issue of gender-based violence forward. They can become familiar with the work and recommendations that exist, such as:
All provide direction for those that want to participate in change, whether it is the justice system, policing, child apprehension, affordable adequate housing, income security, or childcare. 
10.In your considered opinion, how can we end violence against women for good?
As described above, the work and recommendations to address inequity, including the devastating impact of colonisation, are detailed in the recommendations. Systemic long-term change is the only way to end gender-based violence for good.  
In the meantime, ensuring access to stable income, secure housing, childcare, cultural programs, counselling, and supports without the threat of losing children through the justice system or the child welfare system, removes significant barriers to achieving safety.