Books can be dangerous. The best ones should be labelled: "This could change your life."  – Helen Exley
Violence against women (VAW) is a prevalent and entrenched part of countless societies around the world but it is still considered a taboo topic even, to a certain extent, in developed and first-world communities. Pop culture media, therefore is invaluable at raising awareness and promoting and prompting advocacy against VAW, doing much to break the silence.
The Pixel Project's Read For Pixels campaign was first launched in September 2014 in recognition of the longstanding power of books to shape cultural ideas and influence the direction of history. From Harper Lee's To Kill A Mockingbird to Malcolm Gladwell's The Tipping Point, popular authors and their stories have been instrumental in planting ideas, triggering thoughtful water-cooler discussions, and providing food for thought for communities. And in the age of geek culture and social media, bestselling authors wield influence beyond just their books as they are able to communicate directly with their readers and fans via Facebook, Twitter, Instagram, and other social media channels.
Since then, the campaign has gone from strength to strength. To date, over 120 award-winning bestselling authors from genres as diverse as Science Fiction, Fantasy, Crime, Thrillers, Mystery, Romance, and Horror have participated in various Read For Pixels campaigns and initiatives, raising more than $80,000 for the cause to end VAW to date.
In this article, we honour 16 award-winning bestselling authors from our 2020 Read For Pixels campaigns. They hail from genres as diverse as Horror, Romance, Young Adult, Mystery/Thriller, Fantasy, and Science Fiction. Many of them are global celebrities with strong fandoms, others are well-respected in their countries or genres. Still others are up-and-coming stars who have decided to use their talents for good. It is the movement to end VAW that unites and inspires them and we hope that all of them will continue to work with the movement in years to come.
To learn more about each author and their books, click on the author's name.
To learn more about what each author has to say about violence against women, click on their quote to be taken to the YouTube video of their Read For Pixels YouTube session.
Written and compiled by Regina Yau, with livestream transcriptions by Bernardo Rosa Rodriguez, Denishia Rajendran, Juliana Spink Mills, Melissa Ruth Arul, and Samantha Joseph.
NOTE: 23 new authors participated this year and those not featured in this year's list will be featured in next year's list.
---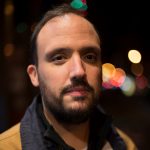 Alex Segura is a writer of novels, comics, and podcasts. His work includes the twice Anthony Award-nominated Pete Fernandez Mystery series, The Black Ghost comic book, the Lethal Lit podcast, and Archie Meets The B-52s. His latest novel, Star Wars Poe Dameron: Free Fall, was released on August 4th 2020 from Disney Books. During his Read For Pixels livestream session, Alex said: "I think education and awareness are the tools we have to use to fight ignorance and there's a lot of ignorance around violence against women. It's an everyday problem that women face […] They're always at risk and […] it is sad that that is the way we live as a culture around the world. I think creating awareness, letting people know that this problem persists and is not swept under the rug, forgotten or ignored because there's other stuff going on is such a huge challenge and is so important."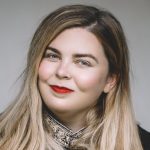 Alwyn Hamilton was born in Toronto and grew up in a small town in France, before leaving to study History of Art at King's College. She made use of her degree working for an auction house and now lives in London. Alwyn's New York Times-bestselling debut, REBEL OF THE SANDS, was published in 16 territories. Alwyn was named the 2016 Goodreads Choice Award winner for Best Debut Author. When talking about VAW, Alwyn pointed out how the ubiquity of VAW means that communities are not doing as much as they should about it: "I would love to get to the point where these shocking things are not happening, where there's nothing shocking about this anymore because the situation was this happened once, she left, and the resources were in place to keep him away from her and that was the end of the story. Not to see it happen, then have it happen again, then again and over and over again which is more usual to the story. So I just find our awareness of it […] is only the first step […] and the second step is doing something about it and I just feel […] we're not doing enough about it except being shocked when it happens.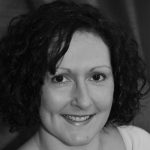 Anna Stephens is the author of the Godblind trilogy, Godblind, Darksoul, and Bloodchild. A literature graduate, Anna loves all things speculative, from Doctor Who and Firefly to classic Hammer and Universal horror films and beyond. During Anna's Read For Pixels livestream session, she talked about how stories may be able to help change the world: "Books have the power to change the world! I'm not saying that for mine particularly […] but I think it's a way we can talk about things and explain things and it's almost a media to educate people. Not by being too preachy, but without ramming it down people's throats. You can say "this is how to be a better person". And if you write a character who behaves in a particular way and treats women in a particular way, there's always the chance that someone is going to read your book and see themselves in that character and suddenly go "oh but he's the villain" […] and that might have an effect on them."
Authors Against VAW 4: Kat Cho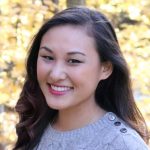 Kat Cho is a YA author who loves to incorporate her Korean heritage in her writing, especially if it involves describing food. She loves anything that encourages nerding out, including reading, K-dramas, K-pop and anime. She's the author of Wicked Fox and Vicious Spirits (Putnam/Penguin). During her discussion with The Pixel Project, Kat talked about the sexism which drives gender inequality and violence against women. She said: "We have a long way to go. Because it's not just about 'let's change people's minds, women are equal to men', or 'minority genders are equal to men'. We have to realise that the foundations of our societies, and the laws that we have, or the companies that we have, are very, very sexist. We're not starting from zero. We're starting from a deficit. And that's something that I think a lot of people do not realise."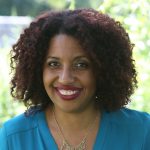 Kellye Garrett's Hollywood Homicide, about a semi-famous, mega-broke black actress, won the Anthony, Agatha and Lefty for best first novel. It's also one of BookBub's "Top 100 Crime Novels of All Time." The second, Hollywood Ending, was featured on the TODAY show's Best Summer Reads of 2019 and was nominated for both Anthony and Lefty awards. She serves on Sisters in Crime's national board. When asked where her drive comes from to helping end VAW, Kellye shared her personal experiences as a woman to illustrate why the issue is important: "I'm a woman, and I have woman friends who have to deal with pushy men who don't accept no. Being a woman is as small as if a man asks me for my number and I say no, he might freak out on me. Small things like that. I think when people think of violence against women, it's rape, it's murder. But when it comes to being a woman and having to deal with men, there are also these very small things you have to deal with too that I don't think men realise. Just because you honk at me on the street doesn't mean I have to say something to you, you know?"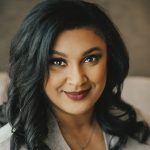 Kennedy Ryan is a RITA® Award Winner and Top 25 Amazon Bestseller who writes about women from all walks of life, empowering them and placing them firmly at the centre of each story and in charge of their own destinies. Her heroes respect, cherish and lose their minds for the women who capture their hearts. She has always leveraged her journalism background to write for non-profit organisations, but enjoys writing to raise autism awareness most. Kennedy's writings have appeared in Modern Mom Magazine, Frolic Chicken Soup for the Soul, USA Today and many others. Having written the RITA Award-winning Long Shot, a Romance that is also one of the most powerful portrayals of domestic violence in fiction, Kennedy said: "I'm writing for people who say, "I left my abusive relationship after I read Long Shot. I'm writing for people who are saying, 'I'm now volunteering at a shelter, I'm writing for people who said, 'I judged women who are in those relationships and after I read Long Shot I don't judge them anymore. I have compassion for them, I understand that there is a patriarchal bias even in our system, how our legal system is constructed makes it even more difficult, makes it even more dangerous for women to leave."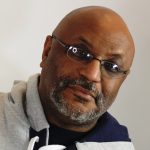 Maurice Broaddus is a community organiser and teacher whose work has appeared in magazines like Lightspeed Magazine, Weird Tales, Beneath Ceaseless Skies, Asimov's, Cemetery Dance, Uncanny Magazine, with some of his stories having been collected in The Voices of Martyrs. His books include The Knights of Breton Court, Buffalo Soldier, Pimp My Airship, and The Usual Suspects. When asked what parents and teachers can do to help prevent and stop VAW, Maurice said: "It's a two-fold thing: raise better boys, and empower young women. That's basically the way I've gone about things. If I had to boil down my method, especially with my two boys, it's been 'How do I stay in conversation with them?' […] As long as I can stay in conversation with them, that's how I can have impact on their lives and that's how I can continue to teach them and hopefully model better ways for all of us to move through the world."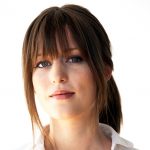 Maya Rodale is the bestselling and award winning author of numerous smart and sassy romance novels. A champion of the genre and its readers, she is also the author of the non-fiction book Dangerous Books For Girls: The Bad Reputation Of Romance Novels, Explained and a frequent contributor to NPR Books, The Huffington Post, Bustle and more. When talking about why she supports stopping VAW, Maya said: "I support ending violence against women because women are human, and we deserve to be treated as humans. Full stop. And I think storytellers have an amazing capacity to change how we understand the world, how we understand relationships, and how we understand what we're capable of doing. And we can get into the hearts and minds of people and change how they think about something, or how they think about themselves, or make them feel hopeful, or courageous, or loved. I think that is hugely important in changing the culture."
Meg Gardiner is the award-winning author of fifteen thrillers. Her novels have been bestsellers in the U.S. and internationally, and have been translated into more than 20 languages. China Lake won the 2009 Edgar Award for Best Paperback Original. UNSUB won the 2018 Barry Award for Best Thriller. She is the 2020 President of Mystery Writers of America. When discussing why VAW needs to end, Meg said: "Everyone deserves to live in peace and dignity. Using force for whatever reason is appalling, no matter what your faith, your belief, your creed, your sense of humanity. It's anti-human. We need to give dignity and agency to every single person who's born on the planet. Women are still – because of our societal expectations, wealth or lack of it, lack of economic equality and freedom –  too often abused and taken advantage of, one on one or in broad terms by entire societies. So, reducing violence will allow everyone's human dignity, which we absolutely deserve, to flourish and to live in peace free from fear, to reach our potential. That's what we all need."
Authors Against VAW 10:  RJ Barker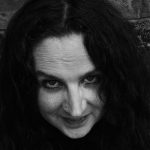 RJ grew up reading whatever he could get his hands on, and has always been 'that one with the book in his pocket'. As well as his debut epic fantasy novel, Age of Assassins, RJ has written short stories and historical scripts which have been performed across the country. He has the sort of flowing locks any cavalier would be proud of. RJ believes that there is a community responsibility for stopping violence against women. He said: "I don't think anyone should have to be scared. I think we've all been scared at some point. We all know how horrible it is to be scared. But I can't imagine that atmosphere of fear that all women feel at some point in their lives. People shouldn't have to be scared and you should be driving that outward in your society whenever you have the chance, if you see it happening.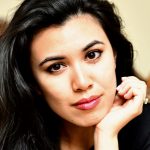 Roshani Chokshi is the New York Times bestselling author of Aru Shah and the End of Time, The Star-Touched Queen, A Crown of Wishes, and The Gilded Wolves. Her work has been nominated for the Locus and Nebula awards, and has frequently appeared on Best of The Year lists from Barnes and Noble, Buzzfeed and more. Chokshi lives in Georgia, but doesn't have much of a Southern accent. Alas. Her new book, The Silvered Serpents, was released in September 2020. With regards to VAW, Roshani said: "I think it's extremely important to stop violence against women because people so often forget that women are the silent storytellers. We are the unacknowledged vessels of history. The people who are sometimes the tragic observers when the world is outside of our control. And when you harm those voices, you deny and erase a very important part of history. I think that what more writers and others can do is support more organisations and causes like this that are determined to make sure that stories of women who are harmed are not marginalised, trivialised and, more importantly, not forgotten."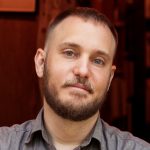 Sam J. Miller is the Nebula-Award-winning author of The Art of Starving (an NPR best of the year) and Blackfish City (a best book of the year for Vulture, The Washington Post, Barnes & Noble, and more – and a "Must Read" in Entertainment Weekly and O: The Oprah Winfrey Magazine). A recipient of the Shirley Jackson Award and a graduate of the Clarion Writers' Workshop, Sam's work has been nominated for the World Fantasy, Theodore Sturgeon, John W. Campbell and Locus Awards, and has been reprinted in dozens of anthologies. When speaking about what authors can do to stop VAW, Sam said: "[…] It's important for writers to not just rely on their art. And every writer who cares about this issue, I think, should also be an activist, should also be fighting, should also be calling their elected officials and marching in the streets and calling out bad behaviour on Twitter […] It's easy to feel helpless and powerless. But we do have a lot of power, we do have a lot of ability to engage and fight for change, not just in our work, but in the world we live in and the countries that we live in."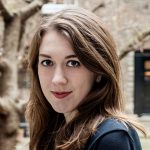 Samantha Shannon is the New York Times and Sunday Times bestselling author of The Bone Season series. Film and TV rights have been acquired by Imaginarium Studios and her work has been translated into twenty-six languages. The Priory Of The Orange Tree is her fourth novel and her first outside of The Bone Season series. When speaking to The Pixel Project about how authors and other artists can help change culture in order to stop VAW, Samantha said: "I think it's going to take a really long time […] but I hope that in my own small way I can effect change by writing books about women and books about women who are humanised and who are portrayed as being fully human beings, who aren't just flat stereotypes and who aren't consistently having violence committed against them, even in fiction.  Because the other thing is: if we keep showing worlds where women have violence committed against them and if that is the standard, even in fantasy fiction […] fantasy fiction is supposed to show that there can be other ways. So for me, I want to show worlds where women do not fear this sort of gender-based violence and that's my way of doing it. It's just trying to imagine a world beyond patriarchy. So I think that imagination is part of it as well – showing that maybe, maybe one day we can move past this."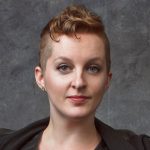 Sarah Gailey is a Hugo award winner who lives and works in Los Angeles, California. Sarah's nonfiction has been published by Mashable and the Boston Globe, and their fiction has been published internationally. Their novel, Magic for Liars, was an LA Times bestseller. During their Read For Pixels livestream session, Sarah said: "I support the cause to end violence against women because I have seen its impact on the world. I have seen its impact on people I know and love who don't even recognise how much it's harming them. Violence against women exists to keep women from being full versions of themselves, from living life as fully as they can and from embracing the world that they could live in. I want to see people thrive and violence against women destroys that thriving. So I support any cause that aims to end that violence."
Authors Against VAW 15: Sarah Kuhn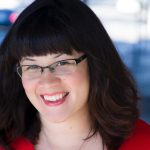 Sarah Kuhn is the author of the Heroine Complex novels—a series starring Asian American superheroines. The first book is a Locus bestseller, an RT Reviewers' Choice Award nominee, and one of the Barnes & Noble Sci-Fi/Fantasy Blog's Best Books of 2016. Her YA debut, I Love You So Mochi, is a Junior Library Guild selection and a nominee for YALSA's Best Fiction for Young Adults. When talking about what authors can do to help stop VAW, Sarah said: "What we can do as authors is hopefully, signal-boost – put a spotlight on this, raise more understanding about the topic and the issue, and how complex it can be, how terrifying it can be. And for me personally, I'm always trying to write characters that women who maybe don't feel as strong in their everyday life, can identify with and recognise, and hopefully, get a little bit of, a morsel of strength from, even if it's through a fictional character – that they can use that in the real world and in real life as well."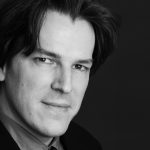 Sebastien de Castell's acclaimed swashbuckling fantasy series, The Greatcoats was shortlisted for both the Goodreads Choice Award for Best Fantasy and the Gemmell Morningstar Award. His YA fantasy series, Spellslinger, is published in more than a dozen languages. During his livestream discussion with The Pixel Project, Sebastien talked about why empowering women is one of the most important aspects of social change, including stopping violence against women and girls. He said: "It seems like in every other aspect of society, the social change which we always want to talk about as if it comes from culture, actually comes from economic changes first. So when more women are in positions of authority and economic prominence in other fields, the culture seems to get better, the culture seems to become more equal. So my guess is when the money starts to equalise, the discourse will become less toxic in that direction. It may become toxic in other directions but it's always hard for me to envision a world where women are treated more fairly unless it's a world where women have a better share of the levers of power."
---
Photo Credits
Alex Segura – Courtesy of Alex Segura

Alwyn Hamilton – Courtesy of Alwyn Hamilton

Anna Stephens – Courtesy of Anna Stephens

Kat Cho – Courtesy of Kat Cho

Kellye Garrett – Courtesy of Kellye Garrett

Kennedy Ryan – Courtesy of Kennedy Ryan

Maurice Broaddus – Courtesy of Maurice Broaddus

Maya Rodale – Courtesy of Maya Rodale

Meg Gardiner – Courtesy of Meg Gardiner

RJ Barker – Courtesy of RJ Barker

Roshani Chokshi – Courtesy of Roshani Chokshi

Sam J. Miller – Courtesy of Sam J. Miller

Samantha Shannon – Courtesy of Bloomsbury UK

Sarah Gailey – Courtesy of Sarah Gailey

Sarah Kuhn – Courtesy of Sarah Kuhn

Sebastien de Castell – Courtesy of Sebastien de Castell