After surviving heinous acts of gender-based violence (including rape, female genital mutilation, domestic abuse, and child sexual abuse), women and girls are typically left to struggle with the trauma that the act of violence and violation has inflicted on them — trauma which lasts their entire lives. Yet despite the horrifying statistics of violence against women (VAW) worldwide, stories of individual women and their acts of courage, hope, and resilience continue to emerge in many ways from hashtag discussions on social media such as the #WhyIDidntReport hashtag on Twitter to high profile sexual assault and rape cases where dozens of women come forward to finally force powerful predators like Harvey Weinstein and Bill Cosby to face the consequences of their acts of misogynistic violence and abuse.
Having been through the pain of unspeakable violence and overcoming their traumas, many survivors become women's human rights activists who show incredible courage in coming forward with their stories in a world that habitually victim-blames women and girls. By campaigning, writing, and speaking publicly about their experiences, they persist in pushing for positive change in the world despite the very negative and traumatic events of their past.
The 16 women profiled below are survivors who are now shining a light in dark places for victims and survivors of gender-based violence all around the world. By highlighting their much-needed work to eradicate VAW in their communities and countries, it is our hope that women and girls worldwide who have survived VAW may feel less alone in the world and perhaps even see a glimmer of hope in their personal journeys towards rebuilding their lives after the violence.
Written, researched, and compiled by Susanna Lim, with additional introduction content by Regina Yau.
---
VAW Survivor Turned Activist #1: Amanda Nguyen – United States of America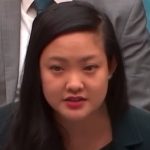 Amanda Nguyen is the CEO, president and founder of Rise, a non-governmental civil rights organisation. Its mission is to work with state legislatures and the US Congress to pass protection laws for victims of sexual assault. In 2016, the organisation played a huge role in getting the Sexual Assault Survivors' Bill of Rights passed. Nguyen was nominated for the Nobel Peace Prize in 2019, appeared in the Forbes 30 under 30: Law & Policy for 2017, the Time 100 Next 2019 and received the Nelson Mandela Changemaker Award. Her own story of how she was raped in her college in Massachusetts first exposed her to how broken the justice system is for survivors of sexual assault. Since its inception, Rise has created civil rights protections for more than 60 million survivors of sexual assault through its passage of state-by-state bills.
VAW Survivor Turned Activist #2: Brenda Uphopho – Nigeria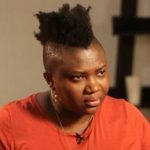 Brenda Uphopho was sexually assaulted three times by three different men. The first was when she was just five years old and a man asked her to touch him. The second was at party where a man beat her up and sexually assaulted her. The last was her boss, who put his hand up her skirt while she was walking up the stairs. Even though  1 in 4 girls below the age of 18  in Nigeria experience sexual violence, talking about sexual harassment is considered a cultural taboo. However, Uphopho decided not to keep silent. Instead, she and her husband have since co-written a play called "Shattered" to encourage other survivors to share their stories.
VAW Survivor Turned Activist #3: F. A. Cole – Sierra Leone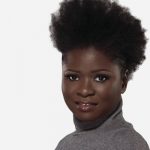 F.A. Cole was just eleven years old when she was told by her parents that she and her older sister would be going away "to be made into women". Her story of surviving female genital mutilation (FGM) is a horrific example of the brutal practice which still takes place today in many communities in Sierra Leone where Cole was born and where the practice is carried out as a superstitious ritual, performed over nine days. She has courageously shared her story through women's panels, radio interviews and public speeches at universities over the years. She also authored the book, "Distant Sunrise: The Strength in Her Pain to Forgive," detailing her experience with both FGM and rape.
VAW Survivor Turned Activist #4: Faliana Lee – Australia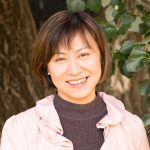 Faliana Lee has shared her story of surviving two decades of physical and emotional abuse from her previous partner in her book "Carving a Piece of Heaven." For years, she was emotionally and physically abused by her then-partner and was gradually isolated from her circle of friends and family. However, she has since successfully left the relationship and now works at Women Health East which lobbies the government for policies to facilitate and speed up recoveries for victims.
VAW Survivor Turned Activist #5: Hibo Wardere – Somalia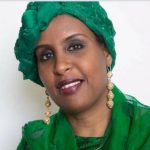 Hibo Wardere is an activist and female genital mutilation (FGM) survivor who now seeks to educate students and their parents on how to stop FGM. As a member of the Mogadishu community in Somalia, she was subjected to FGM at the age of six. She fled to the UK after the civil war started in Somalia in the 1980s. She now lives with her husband and seven children in London. To this day, Somalia has the highest percentage of FGM procedures done on young girls in the world, with 98% of girls undergoing the procedure between the ages of 5 and 11. In fact, during the COVID-19 pandemic, girls are undergoing the FGM procedure in their homes with door-to-door visits going on in the country.
VAW Survivor Turned Activist #6: Jaha Dukureh – The Gambia Republic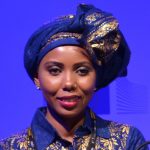 At just over a week old, Jaha Dukureh was subjected to Type 3 female genital mutilation (FGM). Today, she is an anti-female genital mutilation activist who actively fights to end the unjust and criminal practice of FGM. Dukureh was born in The Gambia, where FGM is still commonly practised despite it being outlawed in 2015. She now fights to end the practice, not just in her home country, but around the world as the co-founder and executive director of Safe Hands for Girls, which seeks to end FGM. Dukureh is also a UN Women Goodwill Ambassador for Africa.
VAW Survivor Turned Activist #7: Kay Schubach – Australia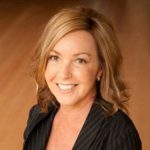 Just eight weeks into their relationship, Kay Schubach's ex-partner made an attempt on her life. While the man she described as a "violent narcissist" is now in jail, Kay continues to advocate for domestic violence victims through Domestic Violence New South Wales in Sydney, where she is an ambassador. She is also a fundraiser for White Ribbon, a global social movement seeking to end violence against women, and wrote a book called "Perfect Stranger" which details how she met her ex-partner and the abuse she went through. Since leaving the relationship, she has created a new life for herself as an art manager and domestic violence campaigner.
VAW Survivor Turned Activist #8: Leyla Hussein – Somalia
Leyla Hussein is an activist, psychotherapist and female genital mutilation (FGM) survivor. She had been unaware of the extent of her own injuries until one day, a practice nurse asked her if she was an FGM victim due to her blackouts during her pregnancy exams. Hussein realised then that the blackouts stemmed from the trauma of her FGM experience, which happened when she was just seven years old. Today, she is the founder of The Dahlia Project, a ground-breaking specialist service that provides a safe space and access to therapeutic support for survivors of FGM.
VAW Survivor Turned Activist #9: Linda Loaiza – Venezuela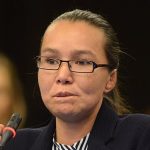 Linda Loaiza, who was abducted, tortured and raped by her aggressor, made history in the Inter-American Courts of Human Rights with her case. After a 17-year wait, in 2018, the court ruled that the Venezuelan State was responsible for its inability to prevent the abuse from happening or investigating it effectively. It was also the first time an incident of violence against women was classified as torture within the Inter-American system. Today, Loaiza is a human rights lawyer who speaks on women's rights and calls for an end to violence against women in all its forms.
VAW Survivor Turned Activist #10: Li Tingting (Li Maizi) – China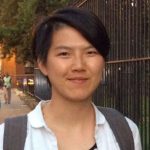 Having grown up with a father she described as "chauvinistic" and who inflicted physical violence on her and her mother, Li Maizi became a Chinese campaigner for gender equality and sexuality and against sexual harassment. She is one of the Feminist Five in China who all spent 37 days in detention for their activism. They were released after an international outcry. Having described feminism as "her soul", Li has organised numerous public protests including one in which marchers walked down a Beijing street in blood-stained wedding dresses warning passing couples about domestic abuse.
VAW Survivor Turned Activist #11: Mariya Karimjee – Pakistan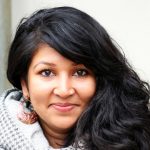 As a member of the Dawoodi Bohras Muslim community in Karachi, Pakistan, Mariya Karimjee was coerced into female genital mutilation (FGM) at the age of seven. Her mother had described the process as removing "a bug growing in an egg down there." Eight years later, she would understand that she had undergone FGM, a practice imposed on all young girls in her community. Today, Karimjee is a writer in Karachi who writes about public and sexual health. She is an outspoken critic of FGM, having appeared on the This American Life podcast to speak about her experience in the hopes that other young girls would not have to go through what she went through.
VAW Survivor Turned Activist #12: Nadine Tunasi – United Kingdom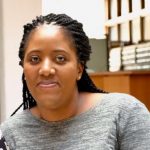 Nadine Tunasi,  a torture survivor and refugee in the UK, currently serves as Police and Research Lead with Survivors SPEAK OUT, a national network of torture survivors. She was recently appointed by the network to be a Survivor Champion for the UK government's Preventing Sexual Violence in Conflict Initiative (PSVCI). In that capacity, Tunasi works with the initiative's team to create solutions for sexual violence survivors.
VAW Survivor Turned Activist #13: Shiori Itō – Japan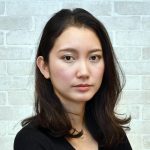 Shiori Itō is recognised as one of the few silence breakers in Japan to publicly speak out against her rapist. In 2015, Shiori reported to the police that she had been raped by prominent journalist Noriyuki Yamaguchi when Yamaguchi drugged her drink when they went out for dinner. She later woke up in Yamaguchi's bedroom after he had raped her while she was unconscious. Despite the testimony of a taxi driver who had seen her pass out in his cab and hotel security footage that showed Yamaguchi propping her up against him while she was unconscious, the case was dropped by prosecutors. Itō has since written a book called Black Box, detailing her experience. In late 2019, she won rape lawsuit damages for her case.
VAW Survivor and Activist #14: Tarana Burke – United States of America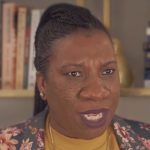 Tarana Burke is a civil rights activist best known as the original founder of the #MeToo movement, which she started in 2006. The movement became a global phenomenon in 2017 when thousands of women shared their experiences of sexual harassment and sexual assault on social media. The #MeToo movement is survivor-led, and its work is "a blend of grassroots organising to interrupt sexual violence and digital community building to connect survivors to resources." Today, Burke serves as the senior director of Girls for Gender Equity in Brooklyn, New York.
VAW Survivor and Activist #15: Tunggal Pawestri – Indonesia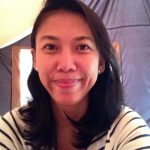 Tunggal Pawestri has advocated for gender equality and the elimination of sexual violence for 15 years. She actively writes, speaks publicly and produces films related to women empowerment. In an interview, she said she would never forget the moment she was groped on a public bus in Jakarta, Indonesia's capital, when she was just 14 years old. Pawestra's work is more crucial than ever: in a survey of 62,000 people across Indonesia, female respondents revealed 19 forms of harassment commonly experienced on public transportation in the country, including harassers masturbating near them, stalking them, or secretly taking their pictures.
VAW Survivor and Activist #16: Viv Gordon – United Kingdom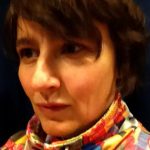 Viv Gordon is a theatre professional, arts and mental health campaigner and a childhood sexual abuse survivor turned activist. She speaks publicly about childhood sexual abuse and looks to galvanise the voices of survivors to find their collective voice, visibility, and community, and to advocate for change. Gordon's theatre productions include ORAL, which explores childhood sexual abuse and has led to a research project about the triggering effect of dentistry on childhood sexual abuse survivors. She also created I am Joan, an autobiographical, hopeful comedy about trauma recovery. She has given her own TED Talk for TEDxSalisbury which can be found here.
---
Photo credits: