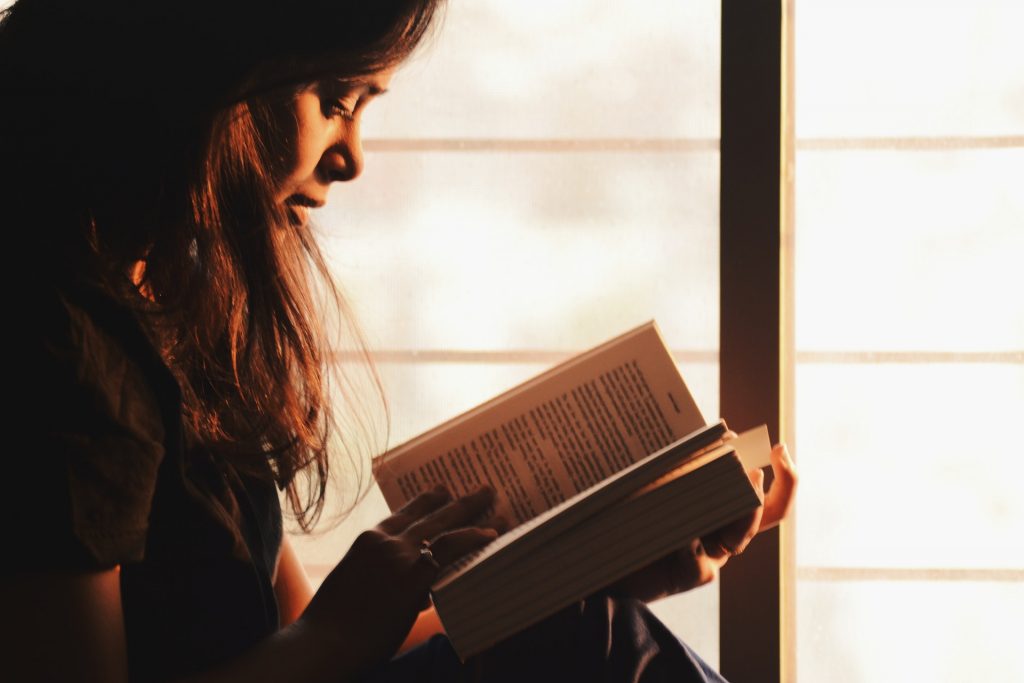 While many people still see fiction and nonfiction books beyond textbooks as entertainment, storytelling frames, reinforces and transmits culture and beliefs. More than that, stories have the power to fire the imagination and inspire new thoughts and ideas and thus to shape – or reshape – the perspective of individuals, communities and cultures about everything from tradition to gender.
In recognition of the power of storytelling to galvanise change, The Pixel Project has put together our fourth annual selection of 16 books that depict violence against women and girls. Some of these stories are popular genre fiction while others are well-received non-fiction. Nevertheless, all of them will educate the reader in some way about gender-based violence, rape culture, sexism, and misogyny.
As with our 2018 selection, the majority of our 2019 fiction recommendations are books led by female protagonists who have experienced VAW and whose stories show the aftermath of the violence on their lives and how they cope with it. This year, we feature a wider range of genres than ever before including Grimdark Epic Fantasy, Horror, Romance, Mystery/Thrillers, Middle Grade, and Young Adult novels.
Our non-fiction selection shows a common trend of depicting entrenched and pervasive violence against women and sexism in the diverse societies and worlds that they portray, while offering threads of hope as people and characters fight for and maintain a world where women and girls are free from abuse.
This list is by no means complete as there are hundreds of books out there that deal with violence against women in its various forms. However, we hope that these 16 books and series will be a starting point for you, as they have been for others over the years, to push for change in your community and culture.
Introduction by Regina Yau; Written and compiled by Anushia Kandasivam and Regina Yau
---
Book Selection #1: A Walk Across the Sun (2014) by Corban Addison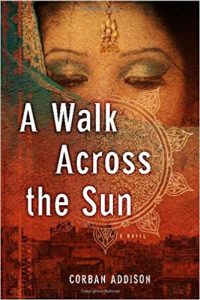 Corban Addison's debut novel A Walk Across the Sun tells the story of young sisters Ahalya and Sita who are forced to seek refuge far away from their home after losing everything in a tsunami. Alone, confused, innocent, they trust the wrong person and are sold into sexual slavery. On the other side of the world, a lawyer struggling to cope with tragedy accepts a position in an international anti-trafficking group and must fight to save himself and the two sisters. This novel spans three continents and two cultures, and is a heart-pounding journey through the underworld of modern slavery. Addison, himself a lawyer committed to the cause of advancing human rights and abolishing modern slavery, has written a novel that enlightens while it entertains.
Book Selection #2:​ Before She Sleeps (2018) by Bina Shah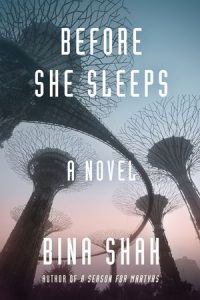 This modern-day parable is one of the growing number of works of dystopian fiction by Asian authors writing about the oppression of women in the region.  Set in modern Green City, the capital of Southwest Asia, a nuclear war and a genetic mutation has caused millions of women to die. To rebuild the population, the autocratic government forces women to have multiple husbands and take fertility drugs to give birth to triplets and quintuplets. There are women who resist, living underground and secretly protected by the highest powers, who emerge only at night to provide the commodity that nobody can buy: intimacy without sex. Pakistani author Bina Shah got the idea of a "gender crisis" from news reports about sex-selection abortion and female infanticide in India and China. She envisioned a society, like many traditional and tribal ones, that prizes women as "precious resources," but still oppresses them.
Book Selection #3: Crazy For You (2004) by Jennifer Crusie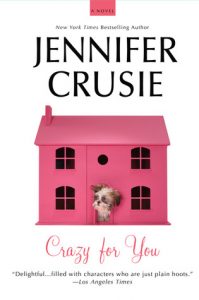 Jennifer Crusie, one of the grande dames of feminist contemporary Romance novels since the 1980s, is well known for her female protagonists who have wit, grit, and emotional courage in spades and who survive whatever roadblocks that sexism and misogyny throw their way. Out of all her novels, Crazy For You is the sole one that deals directly with violence against women, specifically stalking. Quinn MacKenzie, the heroine of the story, breaks up with her seemingly perfect fiancé Bill only to find that he has severe controlling tendencies. From his misguided entitlement to Quinn to his constant self-justification of his increasingly violent behaviour towards her, Crusie presents the reader with a chilling and true-to-life portrayal of toxic masculinity and the mindset of an abuser.
Book Selection #4: Dear Sister: Letters from Survivors of Sexual Violence (2014) by Lisa Factora-Brochers (Editor)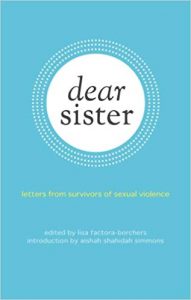 Dear Sister is a collection of letters from survivors of various forms of gender violence. It shares the lessons, memories, and vision of over fifty artists, activists, mothers, writers, and students. Written directly to and for other survivors, their stories of survival or what it means to be an advocate and ally to survivors make a moving journey through the hearts and minds of survivors. The letters come from a wide range of women, from a professor in the US to a poet in Belgium, an escapee from a child prostitution ring, a survivor advocate in the Congo, and a sex worker in San Francisco.
Book Selection #5: Everything Good Will Come (2004) by Sefia Atta​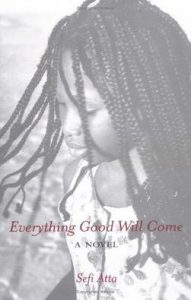 Everything Good Will Come is a coming-of-age story told by Enitan Taiwo growing up in the 1970s in a Nigeria under military rule. The novel charts the fate of Enitan and her friend Sheri as they grow up, one privileged and the other a lower-class "half-caste", one who tries to manipulate the traditional system and the other who attempts to defy it. The young women come of age in a culture that insists on feminine submission and confronts the protagonist with harsh consequences when she bucks familial and political systems. Though a story of African women, the story of the characters are in many ways universal to the experiences of women all over the world who strive to break free from oppressive tradition. 
Book Selection #6: Hear My Roar: A Story of Family Violence (2009) by Gillian Watts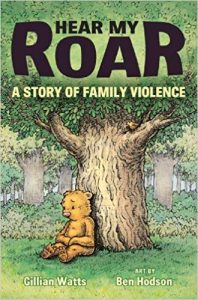 Hear My Roar is a children's book that provides parents, teachers and caregivers a non-threatening approach to talking with children about family violence. It is about a little bear Orsa who sometimes cannot tell whether or not Papa loves him. It seems that Papa is angry all the time, always shouting and roaring at Orsa and Mama, especially after he's had a lot of jack-berry wine. Finally, with the help of Dr Owl, Mama and Orsa bravely take steps to break the cycle of violence. The foreword and afterword of this book provide help to adults on how to use the story with young readers.
Books Selection #7: ​How to Lose a Duke in Ten Days (2014) by Laura Lee Guhrke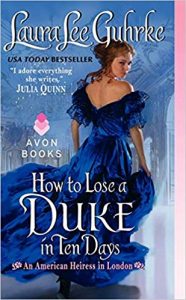 New York Times bestselling Historical Romance author Laura Lee Guhrke has written plenty of books threaded through with feminist themes. In writing How To Lose A Duke In Ten Days, Guhrke tackles the issue of rape from a perspective that is seldom seen – the consequences of rape on the survivor including PTSD, ostracisation from society, and the effects of the rape on family. Throughout the book, Gurhke shows the reader how Edie (the heroine) grapples with all of the aftermath of her rape in all its heartbreaking pain and, how she finally starts healing with the help of her father, her husband, and her friends.
Book Selection #8: Mongrels (2016) by Stephen Graham Jones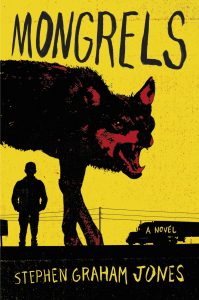 Award-winning Horror author Stephen Graham Jones' Bram Stoker award-nominated coming-of-age werewolf novel Mongrels has been lauded one of the most unique takes on the myth of lycanthropy today. However, what most fans and critics miss is the incisive way in which Jones uses lycanthropy to illustrate the theme of domestic violence: Maggie – the aunt of the nameless teen protagonist and a werewolf herself – is a survivor of a violent marriage and a string of equally violent ex-boyfriends. Instead of giving us a blow-by-blow account of abusive episodes, Jones shows the reader a literal example of how trauma leaves a lifetime imprint on the survivor when he shows Maggie visiting a catatonic ex  whom she mauled to death but whom a clueless paramedic saved. Consequently, she has to periodically visit him to tend to him when he wolfs out. In effect, this becomes an allegory for how survivors carry the monster of trauma with them for life.
Book Selection #9: ​Protectors (2017) by Kris Nelscott (Kristine Kathryn Rusch)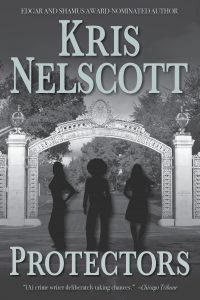 New York Times bestselling author Kristine Kathryn Rusch is best-known for her Science Fiction detective series The Retrieval Artist. However, as Kris Nelscott, she has built a reputation for writing mystery/crime novels that don't pull punches when it comes to social justice and human rights issues, including violence against women. Protectors is all about the toxic effects of sexism, misogyny, domestic violence, and rape and how the three protagonists (June "Eagle" Eagleton, Valentina "Val" Wilson, and Pamela "Pammy" Griffin) take action to investigate the kidnapping and murders of college women when the police fail to do so. It is a harrowing read but a vital one for anyone who is searching for a female-led mystery/thriller that addresses the issue of violence against women with the seriousness and insight that it deserves.
Book Selection #10:​ Red Clocks (2018) by Leni Zumas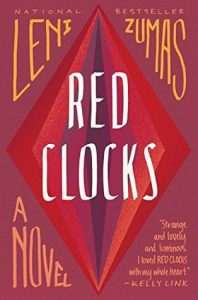 In the near future, abortion and in-vitro fertilisation has been outlawed in the US and new legislation that will prevent single women from adopting children will soon take effect. Four women living in a small town in Oregon grapple with this new reality – one becomes accidentally pregnant, one is struggling to get pregnant, one has children but is trapped in a bitter marriage and one lives on the fringes of the law. The novel explores how measures to restrict women's lives and enforce social conformity have lasting and wide-ranging impacts. The laws force women to have babies they don't want and stigmatise the resulting single mothers – a clear commentary on the current and on-going debate in the US on women's reproductive and human rights.
Book Selection #11: Riverland (2019) by Fran Wilde 
Riverland is a portal fantasy about Eleanor and Mike, two young sisters who protect each other from their abusive father. The two girls fall into another world when their father breaks a family heirloom, a glass witch ball, resulting in a river suddenly appearing beneath the bed. Fran Wilde intentionally wrote Riverland in order to tackle the issue of domestic violence seen through the eyes of children – a perspective that is rarely used by authors who include domestic violence in their books. Wilde comments: "Riverland is a portal fantasy about domestic violence. In the tradition of portal fantasies, the fantastic is an adventure to help right a world that has gone somehow wrong. In another way, it is a story about two sisters gaining control over their own narrative, learning their strengths, and rescuing themselves."
Book Selection #12: The Hollow Girl (2017) by Hillary Monahan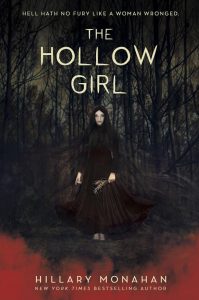 The Hollow Girl is New York Times bestselling Horror and SFF author Hillary Monahan's brutal YA novel that is the latest in a particular sub-genre of Horror – revenge stories featuring sexual assault survivors punishing their rapists and abusers for their transgressions. This hard-hitting novel tells the story of Bethan, the apprentice to a green healer named Drina in a clan of Welsh Romanies, and how she engineered the brutal comeuppance of the boys who sexual harassed and gang-raped her. This is compelling storytelling that presents rape and misogyny as they truly are – socially-sanctioned horrors that need to be fought back against – and a heroine that we can all root for.
Book Selection #13: The Kathy Ryan series (2016– ) by Mary SanGiovanni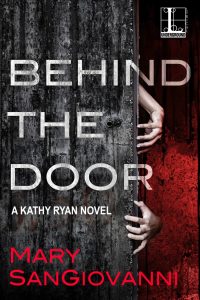 Acclaimed Horror author Mary SanGiovanni is one of the rare authors who deals with violence against women (particularly rape, sexual assault, childhood abuse) with a deft hand. Her Kathy Ryan series is a prime example of how to portray a female protagonist who is a survivor as a whole person who is not defined by her trauma but thrives in spite of it. SanGiovanni does not glorify the abuse that Ryan suffered but presents it in the way that it's supposed to be: as a crime with severe repercussions that affect both the aggressor and survivor. Like many survivors, she steers her own path to recovery and does her best to not let her wounds dictate her life. Read this series if you are a fan of characters like Dana Scully (The X-Files) and Olivia Dunham (Fringe) but more importantly, read this series to witness the power of the accurate representation of the ramifications of violence against women on the victim and those around her.
Book Selection #14: The Lone Series (2016 – 2019) by Barry Eisler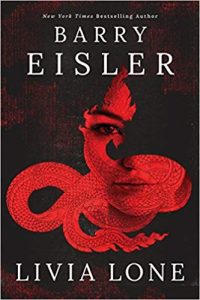 Hard-bitten sex crime detective Livia Lone knows jujitsu, zips around on a motorcycle and is not really a 'good cop' – she opens the first book in this trilogy by murdering a rapist. But Livia has her own harrowing past; as children, she and her sister were sold by their parents to Thai sex traffickers. Livia volunteers herself to protect her little sister but soon they are shipped to the US and separated. As an adult, Livia has made it her mission to track down her sister and the men who abused them. This crime thriller series is unusual in that the story of child sex trafficking has been scrupulously researched, the depictions of assault are never gratuitous, and the protagonist is complex in her rage, helplessness, sorrow and self-loathing that underlie her strength.
Book Selection #15: The Poppy War (2018) by R.F. Kuang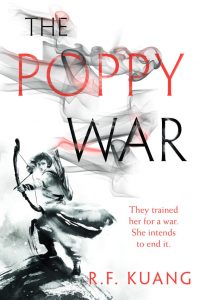 In 2018, Rebecca F. Kuang burst onto the Fantasy scene with The Poppy War, her award-winning Grimdark Epic Fantasy novel based on twentieth-century Chinese history. Through The Poppy War, Kuang has not only created Rin, one of the most distinctive female antiheroes in Epic Fantasy, but also presents a critical and unflinching picture of the Chinese patriarchy that includes forced marriage, sexism, and misogyny. The Poppy War is also possibly the first Fantasy novel to directly include a thinly-veiled reference to the little-known but utterly horrific Rape of Nanjing – the World War II atrocity in which the Japanese invaded the Chinese city of Nanjing and spent weeks killing its inhabitants and conducting mass rape as well as creating "Comfort Women" brothels where Chinese women were forced to serve as prostitutes for Japanese soldiers. It is a harrowing but worthy read that packs a punch.
Book Selection #16: The Water Cure (2019) by Sophie Macintosh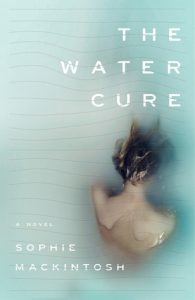 A dark fantasy tale, The Water Cure is set on a small island where three sisters live in isolation with their parents protected from the deadly toxins in the world, which men can transmit to women. The young women undergo cleansing rituals that include simulating drowning, drinking salt water and exposing themselves to extreme heat and cold. Above all, they are taught to avoid contact with men. But when the only man they have ever known – their father – disappears and three strangers wash up on shore, the sisters struggle with the truth: are there really toxins and lethal men out there or was it all a question of control and a crises of love? Author Sophie Macintosh said the idea of the novel grew out of a simple, sinister question: What if masculinity were literally toxic?
---
The top picture is a Creative Commons image: 
Book Cover Credits
A Walk Across the Sun – from "A Walk Across the Sun" (Amazon.com)
Before She Sleeps – from "Before She Sleeps" (HarperCollins.com)
Crazy For You – from "Crazy For You" (Goodreads)
Dear Sister – from "Dear Sister: Letters From Survivors of Sexual Violence" (Amazon.com)
Everything Good Will Come – from "Everything Good Will Come" (Wikipedia)
Hear My Roar – from "Hear My Roar: A Story of Family Violence" (Amazon)
How to Lose A Duke in Ten Days – from "How to Lose a Duke in Ten Days" (Amazon.com)
Mongrels – Courtesy of Stephen Graham Jones, with thanks to William Morrow
Protectors – Courtesy of Kris Nelscott
Red Clocks – from "Red Clocks" (Goodreads)
Riverland – Courtesy of Abrams Books / Amulet and Fran Wilde
The Hollow Girl – Courtesy of Hillary Monahan
Behind The Door (The Kathy Ryan series) – Courtesy of Lyrical Underground/Kensington Books and Mary SanGiovanni
Livia Lone (The Lone Series) – from "Livia Lone" (Goodreads)
The Poppy War – Courtesy of R.F. Kuang
The Water Cure – from "The Water Cure" (Goodreads)