Welcome to part two of our June 2019 Inspirational Interview with Perry H. Trice, Programme Coordinator at Shelby SafePet.
Originally from all over the southeastern United States, Perry H. Trice is currently the Programme Coordinator for Shelby SafePet, a statewide programme of Shelby Humane in Alabama. He has advanced degrees in Photography and Library Information Science. His hobbies include gardening and negotiating with his 3 very hungry cats regarding when and how often they think they should be fed.
In this part of the interview, Perry talks about the disconnect between domestic violence and animal welfare, tips for animal welfare organisations who wish to connect and collaborate with domestic violence agencies, and how the general public can support such joint efforts.
All pictures courtesy of Perry H. Trice and Shelby SafePet.
---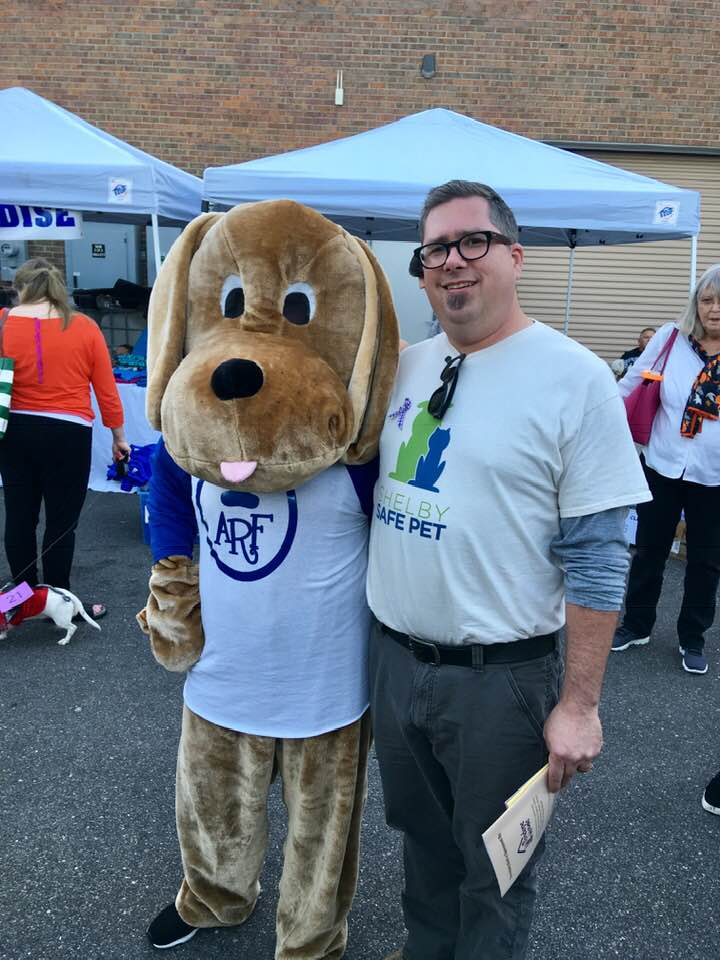 6. It has long been known among domestic violence activists and advocate circles that animal abuse and domestic violence are closely interlinked. However, it seems like it's only recently that the mainstream media and the general public are becoming aware of this connection. Could you tell us how knowledge of this link can help in efforts to stop domestic violence?
Domestic violence will meet its eventual end once people are not only able to identify it, in their own lives and when they see it in the world, but also work to be active in the prevention of its causes. In many of the groups I work with, even for those who are very open to the cause of ending domestic violence, there is still a disconnect that the welfare of animals is somehow a separate issue.
Animals aren't people, but as members of the family they do have value; they matter. In one of my presentations I show a list of ways one might identify child abuse/neglect. Then I show a side by side comparison of a list of animal abuse/neglect identifiers and nearly every time my audience is surprised to learn they are nearly identical.
Like with any social justice issue, it's about increasing awareness, promoting knowledge and helping people feel comfortable calling out injustice when they see it rather than thinking it doesn't involve them. Domestic violence is a problem- it isn't someone else's problem.
7. What would your advice be to other animal welfare/pet rescue organisations and domestic violence agencies in other parts who the U.S. and the world who wish to start similar programmes in their areas and countries?
You have to do your homework. You need to know exactly what services are already being done in your community and what the needs of your area's survivors actually are. Really listen to what advocates say. Many times, domestic violence programmes have had to deal with being let down by fly by night services. When you are new to this work, and especially if you identify as male, you need to spend a lot of time building trust and showing that you hope to be an ally.
Next, I would suggest not trying to re-invent the wheel. Years ago, I started my college career in art school and one of the lessons you learn first in art is before you can find your own style you start by copying the work you admire. My advice is reach out to groups who are doing what you want to do, find out how they got started or what their process is and then replicate what is working to the best of your ability in your corner of the world. Advocates are some of the most generous and incredibly resourceful folks. Most will not mind you reaching out and asking to learn from them.
Lastly, don't forget to give those other programmes credit for getting things started!
8. What are Shelby SafePet's plans for the next 5 years?
We had a goal of expanding our programme from a regional, two-county programme to a statewide program. It took a minute but we've done that.
Our next goal is to begin exploring the idea of being a multi-state program. Plans are being developed to start pilot programmes in two cities in the neighboring state of Tennessee later this year with the goal of serving the entire state within a few years.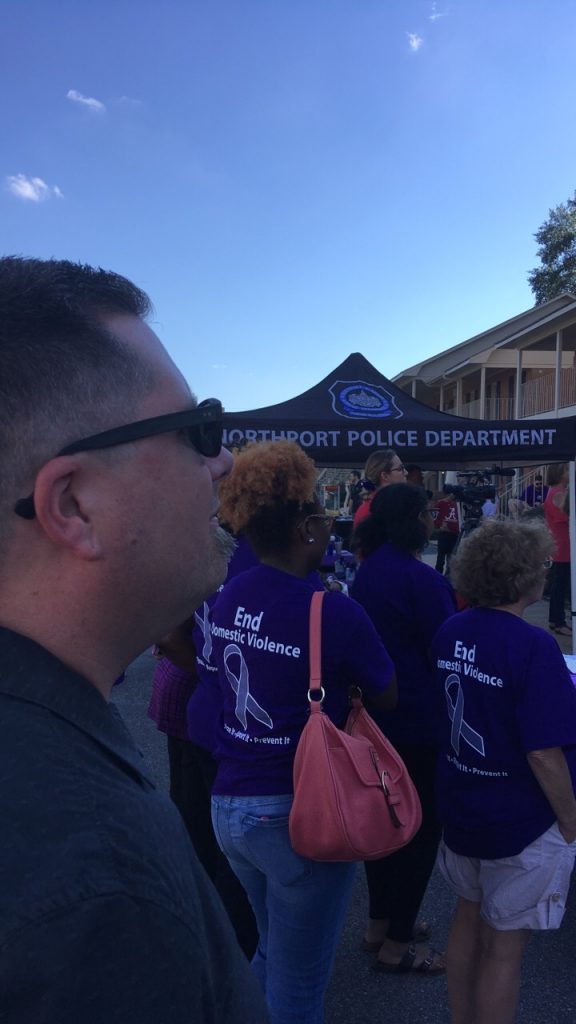 9. How can The Pixel Project's supporters engage with and support Shelby SafePet and other similar programmes and organisations?
There are a few ways that folks can get involved with us in Alabama and beyond:
Firstly: financial donations of any kind are incredibly helpful. Vetting, food, boarding, and transportation costs can be very expensive depending on the situation and the animal. For us, it's not unheard of to spend over $500 (US) per family we're helping.
Donations can be made to SafePet here: https://www.shelbysafepet.org/donate.
Secondly: liking and sharing our posts on Facebook https://www.facebook.com/shelbysafepet/ is also very helpful and very easy to do.
Thirdly: If one of your supporters in is Alabama and would like to become a veterinary partner, a short term foster home placement volunteer or a transportation volunteer, they can e-mail me at safepet@shelbyhumane.org. I'd love to talk to them.
If they can't volunteer in that capacity, we'd love to talk to them about possibly coming to speak to their business or community group.
Finally: outside of that I would encourage folks to get involved with their local domestic violence programmes to talk to them about what their needs are- and how they can help support animals owned by survivors in their area.
10. In your considered opinion, how can we end VAW for good?
Gender-based violence is a complex and challenging problem, but it is one that our society can change by challenging toxic masculinity and rigid gender roles that lead to patriarchal and oppressive actions.
Awareness of domestic violence and its sibling crimes- sexual assault, elder abuse, child abuse, human trafficking, animal cruelty is important, but so is actively choosing to speak up and out. We have to push everyone from our national leaders to those around us at the dinner table to take these issues seriously and work together for change. It may not happen in my lifetime, but I'm determined that I will leave this world a better place for my children. Being a part of this movement is a good place to start.