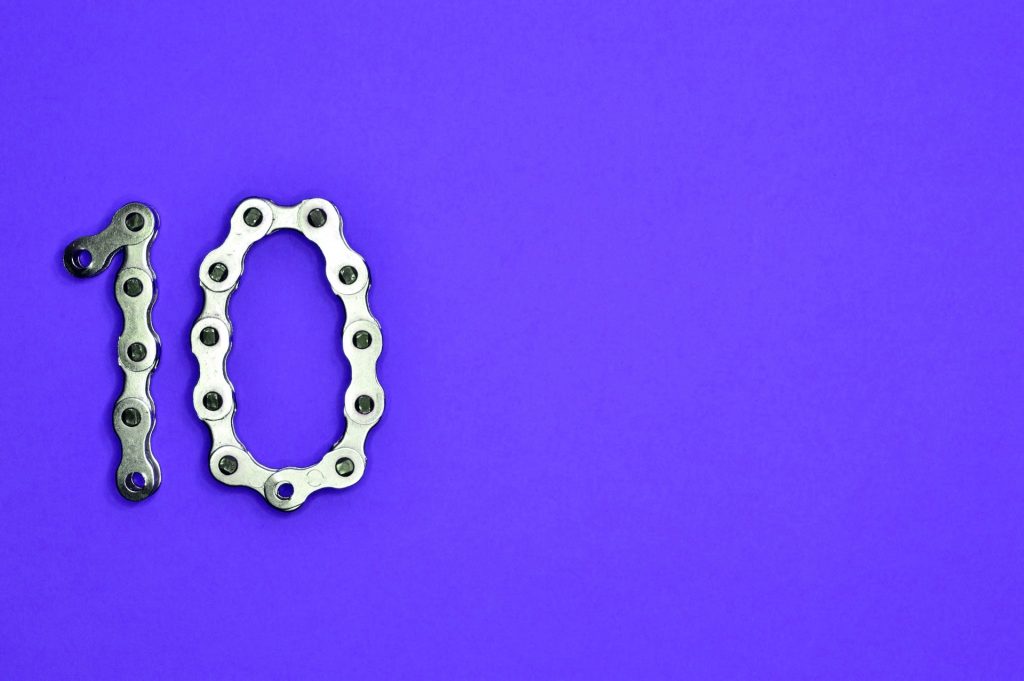 The Pixel Project turned 10 years old this week and what a decade it has been!
We have come a long way from that fateful evening in November 2008 when inspiration struck me in the shower – while I was washing my hair, no less – and the Celebrity Male Role Model Pixel Reveal campaign was born as an attempt to fill the funding gaps for the movement to end violence against women (VAW) during the great global economic recession of the late 2000s. Little did any of us – a motley, determined crew from across 5 continents – know that this single campaign would be the start of our journey as the world's only virtual nonprofit specialising in anti-violence against women campaigns, programmes, and initiatives at the intersection of social media, new technologies, and pop culture/the arts.
As a small organisation on a slim budget and powered by a dedicated team who juggle our work with their day jobs, we have defied the odds to not only survive but thrive over the past decade, thanks to the support of our ever-growing global community of partners, donors, influencers, and social media followers. That they come from all walks of life exemplify our motto: "It's time to stop violence against women. Together." Thank you to everybody who has backed our work, donated to keep our lights on, volunteered with us, stood by us, and helped our campaigns and programmes reach your community!
Since our start as a virtual grassroots group in January 2009 (followed by gaining our nonprofit status in September 2009), we have relentlessly fulfilled our mission through our work to raise awareness, to educate, and to connect people with the issue of VAW. Our approach to ending VAW is to bridge the gaps between people, information, and action in order to tackle and change the cultural attitudes that normalise VAW. Our campaigns, initiatives, and programmes facilitate this in a number of ways:
Connecting individuals and communities with resources and information about violence against women (VAW).
Offering opportunities to first-time supporters of stopping VAW to learn about this urgent human rights issue and to put their skills to work for the cause.
Providing online platforms tailored for specific communities and demographics to take their first steps in learning and speaking out about VAW.
Generating materials and resources designed to educate the person on the digital street regarding VAW as well as be a starting point for educators, parents, and influencers to raise awareness about the issue.
Helping survivors, activists and advocates tell their stories to inspire people worldwide to take action to stop VAW.
As with any prevention and education work in stopping VAW, it takes at least a generation or two to see any concrete results because those of us working on this end of the cause are aiming to change the deeply entrenched cultures and mindsets that enable VAW. If we do our job, we should see VAW decrease as the next generation comes of age.
Nevertheless, we have experienced just how tough it is to accomplish even the slightest change in attitudes towards VAW, even with viral movements as huge as #MeToo, because sexism, misogyny, toxic masculinity, and male violence remain deeply embedded in the patriarchal structures of the vast majority of cultures worldwide. Every two steps forward invariably encounters backlash which pushes us one step back.
Whenever we get a message from a donor or a supporter telling us about how our work galvanised them to take action to stop VAW in their community or even just to think about how they raise their sons or treat the women in their lives, we count it as a huge win. These anecdotes are signposts telling us that we're on the right track. To that end, we will keep on pioneering new online-based approaches and working with a wide range of communities to engage the global audience with the cause.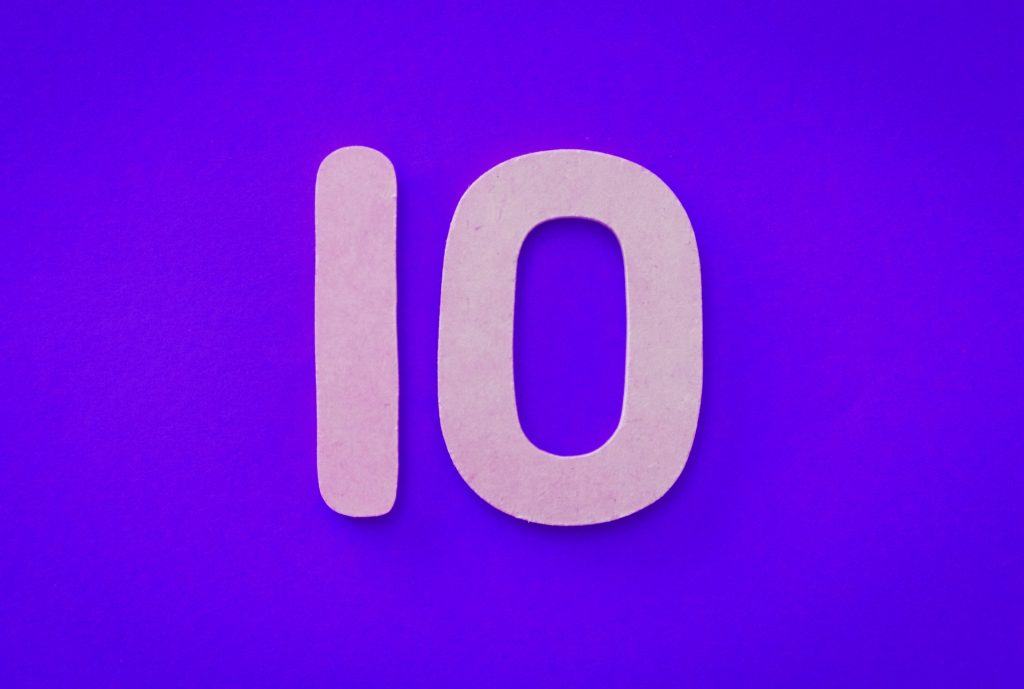 To end this retrospective, here are 10 of our most notable achievements and innovations over the past 10 years in no particular order:
Achievement #1: Daily VAW Helpline Retweet Session. When we joined Twitter in February 2009, we immediately saw a gap – people were using Twitter to ask for information about where to get help for domestic violence, rape, and other forms of VAW because they had no idea whether help was available in their country or area. So we began a dedicated daily helpline retweet session to tweet out helplines from more than 30 countries across the world.
We have run approximately 3650 helpline retweet sessions in the last 10 years, which translates into approximately 237,250 helpline tweets to date. Today, our helpline retweet session is run by a special script hosted on a dedicated virtual private server (VPS), ensuring that there will never been a day missed; and we remain the only anti-VAW nonprofit to provide this service.
Achievement #2: The Read For Pixels campaign. We are the only anti-VAW nonprofit to have a programme specialising in collaborating with award-winning bestselling authors to raise awareness about VAW among the reading and geek community. Since it kicked off in September 2014, we have hosted over 100 authors chatting with us and their fans about VAW in books and pop culture on Google Hangout on Air including Joe Hill, Tamora Pierce, Steven Erikson, Charlaine Harris, Brandon Sanderson, Beverly Jenkins, and Jacqueline Carey.
We also worked in partnership with r/Fantasy on reddit to host AMA (Ask Me Anything) sessions with authors in order to stimulate conversation about VAW among their community of nearly half a million Science Fiction and Fantasy fans and geeks. Since March 2015, we and r/Fantasy have jointly hosted 37 Read For Pixels AMAs.
Achievement #3: Helping Survivors Tell Their Stories. Our Survivor Stories blog interview project, held annually in May in conjunction with Mother's Day since 2014, has provided a safe platform for 122 survivors of domestic violence, rape, stalking, and other forms of VAW to talk about their experiences and share their hard-learned wisdom with other women and girls who may be in extensive interviews. Survivors who have taken part hail from 10 countries, come from all walks of life, and range from their teens to 70s. Other survivors have shared their stories with us over the years via our tweet-a-thon sessions, AMA sessions with authors on r/Fantasy on reddit, and on Facebook comment threads.
Achievement #4: Getting Men to Speak Up about VAW. Since 2012, our annual "30 For 30" Father's Day campaign has challenged and inspired 155 dads from over 20 countries across Africa, Asia, Australasia, Europe, and North America to take part in interviews about the role of dads in stopping VAW. We also ran the "Who is your male role model?" video PSA campaign featuring 13 men (including Grammy Award winner Michael Bolton) from different walks of life talking about the importance of male role models in their lives.
Achievement #5: Building a Formidable Repository of Actionable Ideas and Inspiration For Stopping VAW. Our "16 For 16" campaign which publishes 16 articles featuring 16 people, ideas, or recommendations connected with stopping VAW, has now been running for 9 years. To date, we have produced 137 articles including annual lists of: female role models working to end VAW across the world; organisations and activists to follow on Twitter and Facebook; songs, books, movies, documentaries, and TV series that can be used as a springboard for discussing VAW. On our main blog, we have published 878 blog posts including interviews with activists and advocates, articles, and op-eds about VAW.
Achievement #6: Kicking Off Conversations with Google Hangouts and YouTube. We are the first anti-VAW nonprofit to use Google Hangouts to host livestream sessions featuring discussions about VAW in pop culture. Over 100 recorded sessions with award-winning bestselling authors are archived via a YouTube playlist as an easily accessible resource for readers, fans, teachers, and parents.
Following the success of that format, we have started a new Google Hangout series featuring activists and advocates which we will grow into a video resource for schools, universities, the media, workplaces and more.
We also created a mini documentary about female genital mutilation featuring Integrate Bristol – an anti-FGM group in the UK and – funding permitting – aim to produce more such documentaries in the future.
Achievement #7: Tackling the Facebook Bull by the Horns… and Winning. We joined Facebook in February 2010 and today over 52,500 people follow our page to get educated and discuss issues related to VAW. Thanks to a steady and well-curated mix of articles, news headlines, videos, and memes focused on charting progress in the global fight to end VAW while providing ideas for supporters to take action, we have largely weathered the mercurial changes in Facebook's algorithms and policies unscathed despite never paying for sponsored posts. We post daily and have, to date, shared 6,488 posts, some of which have gone viral. Our most viral post had a reach of 9.3 million and kept our page reaching millions over the course of 11 months.
Achievement #8: Contributing Expertise to Papers and Books. Because of our unique position as one of the very few anti-VAW nonprofits focused on online campaigns and outreach, we have been consulted by a number of organisations, doctoral candidates, and experts in other fields about VAW and/or how social media helps in awareness-raising, community-building, and educational efforts for the advancement of women's human rights. The latest paper: Dr Zachary D. Kaufman, Protectors of Predators or Prey: Bystanders and Upstanders Amid Sexual Violence (to be published in 2019 in the Southern California Law Review).
Achievement #9: Engaging Volunteers from Around the World. Over the past decade, we have welcomed, collaborated with, and mentored 300 volunteer team members from across 5 continents. There are at least 25 – 35 team members working on our campaigns and programs at any one time and though many work with us for brief periods or on specific campaigns only, we have a core team of 15 volunteer staff who have been with us for 5 – 10 years, some of whom are survivors themselves. People who have volunteered on our campaigns frequently go on to volunteer on a local level with the women's shelters and rape crisis centers in their area.
Achievement #10: Collaborating With Non-Traditional Allies. From fandoms to gamers to foodies  – We have engaged with individuals, groups, and influencers in a myriad of communities that many anti-VAW organisations either overlook or do not actively approach. From these collaborations and outreach came some of our most innovative campaigns and activities from food bloggers sharing recipes in honour of Domestic Violence Awareness Month to Positive Music artists participating in 24-hour livestreaming jam sessions on YouTube to gamers doing gaming marathons to raise funds for our work. All these collaborations have enabled us to reach out to audiences that might otherwise not consider participating in efforts to end VAW.
It's time to stop violence against women. Together.
Yours in hope,
Regina Yau – Founder and President, The Pixel Project