The Pixel Project is proud to present our fifth annual Survivor Stories Blog Interview Project in honour of Mother's Day 2018. The annual campaign runs throughout the month of May 2018 and features up to 31 interviews with a survivor of any form of violence against women (VAW) including domestic violence, rape, sexual assault, stalking,  online violence against women, female genital mutilation, forced/child marriage, sex trafficking, breast ironing etc. This campaign was created to provide:
VAW survivors a platform to share their stories and solutions/ideas on how they rebuilt their lives and healed/are healing.
Girls and women currently experiencing or who have survived VAW ideas, hope, and inspiration to escape the violence and know that there is light at the tunnel and there is help out there.
Our 6th 2018 Survivor Stories interview is with Traci Powell from the USA. 
This interview is courtesy of Parillume, an organisation dedicated to helping VAW survivors heal and thrive after the violence and abuse.
TRIGGER WARNING: The first two Q&As in this interview may be distressing for some survivors of childhood sexual abuse.
____________________________________________________________________________________
The Survivor Bio:
Traci Powell is a mom and a nurse practitioner who has cared for critically ill newborns for over 20 years. As a survivor of child sexual abuse, she never told anyone what happened to her until she began her recovery journey in 2014. Thanks to her therapist, Traci learned to cope with her PTSD, but it was in connection with other survivors where she found hope and felt understood. Understanding the importance of survivor connection in healing, Traci founded Voices in the Silence to empower survivors of sexual abuse to transform and break free from the past through education and peer support.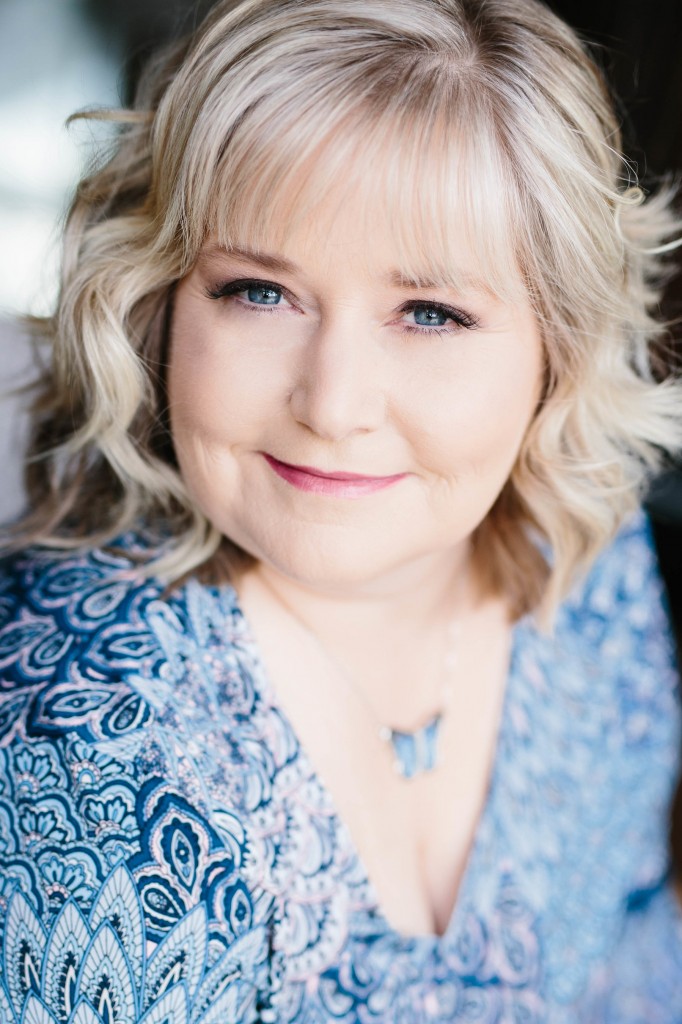 1. What is your personal experience with gender-based violence (this may include domestic violence, rape, sexual assault, female genital mutilation etc)?
I was molested by my uncle from around the age of three until I was 10. When I was eight, my older brother started coming into my bedroom every night for over three years. After my brother stopped molesting me, he started helping his friends to get to me and ultimately, when I was 15, four of them held me down, drugged and raped me, with my brother's help.
2. How did you escape the violent situation/relationship/ritual?
I didn't really escape. My uncle didn't live with us, so as I got older, I was able to avoid him as much as possible, although he continued to make sexual comments and grab me whenever we were at family functions and no one was looking.
My brother quit coming into my bedroom at night when I was almost 12, which was when he started helping his friends get to me. Eventually it ended when I around 16 years old and he was thrown out of our house for drug use.
3. How did you heal and rebuild your life after the violent situation/relationship/ritual? What actions did you take?
I went into total dissociation mode and did everything I could to tell myself it was in the past. I focused on getting an education and good job, so I could be as different as possible from my family. The problem was, I passionately hated myself, couldn't have healthy relationships and isolated myself as much as possible. Eventually, my past caught up with me. I was having horrible flashbacks and fell into a deep depression that ultimately led to a suicide attempt.
After that night, I realised I was perpetuating their abuse on myself. I started to talk with other survivors and saw the common thread that we all tend to take the blame and shame of what someone else did to us.
So, I committed myself to getting better for myself and my kids, and for other survivors. I knew I had to do something to help survivors understand the impact of their abuse on their lives and learn the shame and blame does not belong with them. That was why I started Voices in the Silence to provide survivors a safe place to heal and receive support from others who understand the impact of sexual violence.
4. What would you suggest to or share with another woman or girl facing the same situation as you did?
I would tell a girl in my situation to tell someone. My abuse went on for years, and I never told anyone. I was convinced by my abusers no one would believe me, and they would hurt who ever I told. Abusers will say all kinds of stuff to manipulate us into keeping quiet. They are liars, and no one has the right to hurt you.
Tell a teacher, a friend, a parent or anyone. Often, if we do not tell as kids, we remain afraid to use our voices and speak the truth. We start to convince ourselves we are crazy, because we can't leave the past in the past, and others ask us why we can't just let it go.
To adults who still live alone with it, I would say it's never too late to tell your story. The truth really does set you free. You have a right to heal and be free from the pain of what happened to you. You are not crazy, because you can't leave the past in the past. You were traumatised, and with help, can move through the trauma to live a life free from the shame, sadness, anxiety and fear.
5. How do you think we can end violence against women?
Education, education, education!
The sad truth is this issue is not going to go away for a very long time, if ever. Perpetrators live among us. We need to teach our daughters about appropriate touch and make sure they know it is safe to tell, even if someone tells them not to. We need to teach our sons to be respectful of women. We need to teach parents that paedophiles don't come in monster costumes and the signs of grooming by a perpetrator. Most of them come in the form of a friendly coach, teacher, neighbour, uncle or other close relationship. We need to teach our young women how to stay safe.
As a society we need to stop putting our heads in the sand. Even with the #MeToo movement, very little has been said about child sexual abuse. It is a topic that makes people uncomfortable and no one seems to want to publicly deal with it, but the sad fact is it's happening all of the time. We need to stop pretending it doesn't exist and start protecting our children, because if we don't, sadly some of these children will grow up to become the next generation of perpetrators.
6. Why do you support The Pixel Project?
I support the Pixel Project because they are working hard to raise awareness regarding sexual violence and give voice to survivors. I especially love that they work to include men and boys in the conversation. Teaching men to be good role models and boys how to be kind and respectful is hugely important and not focused on nearly enough.