Welcome to part two of our Inspirational Interview with Urmila Pullat, a lawyer and researcher who runs the India desk for the Asian Human Rights Commission (Hong Kong). Currently seconded to India, she works on rule of law and human rights issues intersecting with criminal justice reform, with a focus on police torture and custodial violence. Ms. Pullat runs the website project How Revealing, an online repository of experiences of gender-based violence, and is working to contribute toward changing the narrative surrounding gender justice and sexual assault, mainly in India. She has studied psychology and law and holds an MPP from the University of Oxford. 
In this part of the interview, Ms. Pullat discusses the climate of silence about gender-based violence in India and what has changed since the gang rape and murder of a woman in Delhi in 2012. She also discusses how men and boys can become allies to women and girls in the fight against sexual violence.
Part 1 of Ms. Pullat's interview was published 25 March 2018.
All pictures courtesy of Urmila Pullat and How Revealing.
---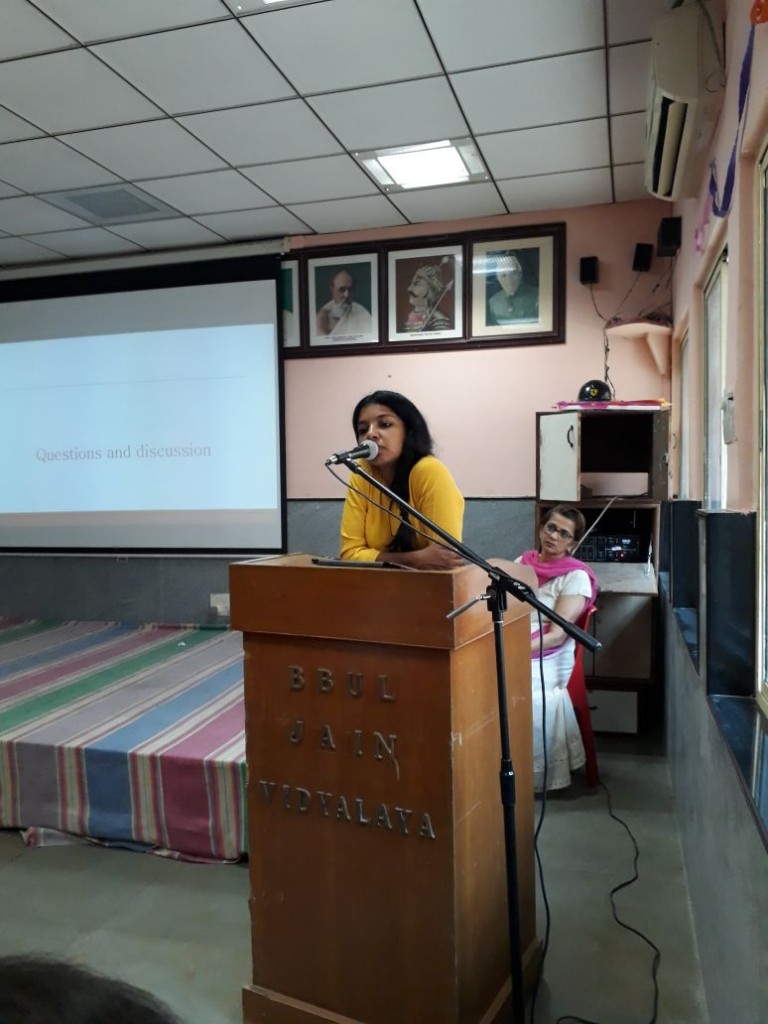 6. In your opinion, what are the notable changes and developments in India's approach and attitudes towards violence against women over the years that you have been an activist?
This answer must be read along with the answer to the previous question. The rise of online activism and increased media reporting and engagement with the issue of sexual violence and corrosive patriarchy, especially after the gang rape and murder in Delhi in December 2012, has contributed to the normalisation of speaking up.In turn, this may have increased reporting rates, making it appear as if sexual violence in India is increasing. 
While this may not actually be the case, what it has achieved is that the state is now forced to seriously consider the issue of sexual violence and solutions to it. Politicians speak openly about it; the media calls out lawmakers and others who propagate rape culture – things are changing for sure. Change is slow, and the solutions are complex, but constant engagement with the issue is increasing, and that in itself is a great development for India.
7. How do you think men and boys in conservative communities and cultures like India can help to end violence against women?
The current solution to gender disparity and gender-based violence is significantly limited because it is seen as a women's issue. The main challenge is to reframe it, to contribute towards changing the narrative to make it everyone's issue.
Crucially the issue must become something men internalise as their issue as well and not one where they are involved in making efforts to "protect" women, or "sympathise" with women who go through instances of gender-based violence. A reason for this is the lack of information and a lack of empathy due to the shroud of silence and stigma that surrounds the issue. As men become more aware, they must start speaking up and calling out instances of gender-based violence — and this includes sexism — and only then can there be any long-lasting change.
Men and boys can also positively contribute to the fight by taking on non-traditional gender roles – do the "feminine" things, think of the home as a shared responsibility, challenge the patriarchy – one small act at a time.
8. Tell us about How Revealing's plans for the future. What campaigns, programmes or projects do you have coming up in the next five years?
Running this project has taught me that speaking up is difficult and people derive courage from each other. Predating the #MeToo movement, the lack of a project of its kind for India was telling in the response it received. It was clear that there was a need for a space for people to share, to let go and to deal with trauma, given the avalanche of stories received in the first few days after its launch in January 2017. What I have learnt is that it is important to keep running campaigns around specific areas of sexual violence, to nudge people into knowing its relevance for them, and that constant media engagement is necessary and crucial to keep normalising the act of disclosure and seeking support.
Right now, I am in the process of registering the project as a nonprofit organisation and have begun to conduct workshops in schools for teachers to raise awareness about the perversity and pervasiveness of victim-blaming and shaming. The intention is to fill gaps and avoid duplication of efforts of other organisations, and over the next five years, I hope the project garners enough stories to impact policy positively and enable adult awareness and education in the area of gender equality.
9. How can The Pixel Project's supporters engage with and support the efforts of How Revealing to stop violence against women?
The Pixel Project's supporters can help spread the word, share their stories anonymously (or not, if they wish) and start small movements of change in their communities and countries.
Many countries around the world are shrouded in silence around the issue, and stories from these countries, especially in South Asia and Southeast Asia, can help positively impact the legal systems and policy frameworks in these nations. India shares the cultural norms and social mores of many of these countries, and The Pixel Project's supporters can amplify our efforts and help expose issues that haven't received the attention they need.
Finally, gender-based violence affects so many people we simply do not know about yet. The How Revealing project is for anyone to share irrespective of gender identity and sexual orientation, and I hope The Pixel Project's supporters are able to enable spreading the word in this regard as well – that here is a space for the boys and men and members of the LGBTQ community, and it is okay to speak about it.
10. In your considered opinion, how can we end violence against women for good?
Self-stigmatisation and shame envelop those who experience assault across the spectrum of gradation of sexual assault, resulting in an inability to disclose, seek help, and report the crime. It results, in its very basic form, in an inability to speak up when faced with instances of sexism, objectification or dehumanisation, and this results, in its most extreme form, in an inability to obtain assistance in situations of violence. Non-disclosure of gender-based violence can result in long-term trauma, mental health and relationship issues, among others. Encouraging disclosure in a safe space is crucial.
With more disclosures, there is more information; with more information, there is more awareness, and with more awareness, there are more open conversations and push-backs. In short, violence against women can end for good only if it becomes everyone's fight and not one that burdens women disproportionately.