Welcome to part one of our March 2018 Inspirational Interview with Urmila Pullat, founder of www.howrevealing.com
Ms Pullat is a lawyer and researcher who runs the India desk for the Asian Human Rights Commission (Hong Kong). Currently seconded to India, she works on rule of law and human rights issues intersecting with criminal justice reform, with a focus on police torture and custodial violence. Ms. Pullat runs the website project How Revealing, an online repository of experiences of gender-based violence, and is working to contribute toward changing the narrative surrounding gender justice and sexual assault, mainly in India. She has studied psychology and law and holds an MPP from the University of Oxford. 
Part 2 of Ms. Pullat's interview will be published on Monday 26 March 2018.
All pictures courtesy of Urmila Pullat and How Revealing.
---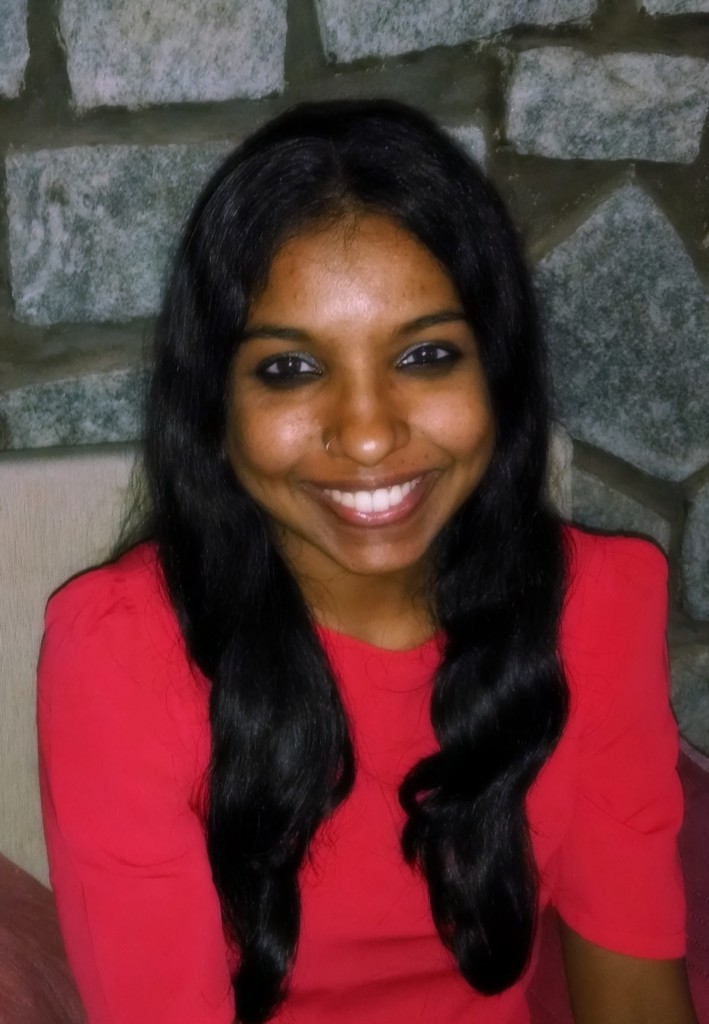 1. How and why did you join the movement to end violence against women? 
I joined the movement to end violence against women when I began working on my website project, How Revealing, an online safe space for people to share their experiences of sexual assault and gender-based violence. Originally started for experiences in India, it is now open internationally as well.
This project is my way of converting and channeling all the anger and despair I felt every time a survivor was blamed, every time I was made to feel like I was asking for it, every time the sexual history of a complainant or their clothing was considered more important than the crime, into something positive. I would like to think though, that I joined the movement as a child – every time I asked why and knowingly and unknowingly questioned the status quo and challenged rape culture, whether with family, friends or teachers.
2. Together with a like-minded group of people, you created HowRevealing.com as a safe space for survivors in India to "share [their] experiences of sexual assault, gender-based violence, sexism, and bystander intervention". What inspired you to set up the website and why?
One of the main reasons for initiating How Revealing was that I realised that a lot of friends and family go through experiences that happen so often that they felt that there was no value in talking about it, or they were ashamed, guilty, embarrassed, or scared to do so. One of the main reasons is continuously hearing that one is wholly or partly responsible for being assaulted. So, the idea was to create a safe space where people can share these experiences, whether so-called "minor" ones or major ones, in an environment of no judgment.
Experiences of sexual assault are common, but they should not be "normal," anywhere in the world. The "small" and "casual" incidents of sexism we encounter regularly, when we are made to feel "touchy" for raising our voices? We want to record these experiences as well, because it is all part of and contributes to the same, larger problem. The project also hopes to dispel the specific myths surrounding clothing and the propensity to be assaulted.
3. Your group also envisioned How Revealing as a website that "function(s) as a repository and fill the information vacuum with respect to incidents of sexual violence and sexism in India. This is a long-term effort and we are here for the long-haul. In time and with enough stories, we hope to affect policy changes in India." How do you think a critical mass of stories from victims and survivors can affect legislation in India regarding violence against women?
Combating sexual violence and finding solutions for it is greatly limited by the lack of reliable data. The nature of sexual assault and the vagaries and biases in the criminal justice system do not aid widespread reporting of these crimes. This results in a huge information vacuum, and we cannot be sure of the extent of the problem and the different kinds of people and situations to and in which incidents occur. In time, we will be able to focus more squarely on the psychosocial aspects of sexual violence and the ways it can inform legal changes. More than 70 percent of the stories on the project are of adult survivors of child sexual abuse (CSA), making it a powerful source of information.
The first research output based on testimonies was published recently. I authored a chapter for the Centre for Child and the Law, National Law School of India University on the impact of perpetrator profiles on victim testimony, using a sample of stories on the project and studies conducted on the law against child sexual abuse (CSA) in India.
4. India is regarded by many people as one of the most dangerous countries in the world for women and girls as reports about domestic violence, rape, female infanticide and other forms of gender-based violence that regularly make the news. What are some of the particular challenges that India faces with regards to combating violence against women now?
The 2012 Delhi gang rape exposed starkly the particular challenges India faces. Being a lawyer, I am exposed daily to the inadequacies of the justice system and the ways in which survivors are shamed and blamed right from the time they decide to report an incident of sexual violence to when they actually do try and file a complaint and having to go through character assassination during trial, etc.
While the laws have changed with the Criminal Law (Amendment) Act of 2013 and have a lot more progressive sections, I cannot say with certainty that a lot has changed on ground.
The main challenge faced in India is the internalisation of rape culture and gender biases within the justice system – by the police, prosecution, defence and the judiciary. The lack of objectivity by these different players can only be combated through continuous conversation, training and awareness, and the challenge is in being allowed to have these conversations, and trying to find the most effective way to do this.
5. How has online activism such as How Revealing aided efforts or changed strategies of Indian women's rights activists, advocates and organisations in addressing the challenges of tackling violence against women (VAW) in India?
The rise of online activism coupled with intense media coverage, both good and bad, has raised awareness about the issue of sexual violence and, in many ways, normalised the act of speaking up and disclosing an experience of assault. Easy access to online news media and channels such as How Revealing has enabled people to gain the support of the media and expose inequalities with much more ease.
The fight against patriarchy is a long and complex one, fraught with stigma, and the rise of online activism has made it a little easier, a little more "normal" to speak out and push back. In the recent past, there has been an increase in online "naming and shaming" of perpetrators, and although this has caused many disagreements within the movement, it has spurred action, reporting and investigation and, hopefully, justice and peace for the survivors.