Welome to our November 2016 Inspirational Interview. This month, we talk to Laura L. Dunn, Esq. who is the Founder and Executive Director of SurvJustice, a national nonprofit providing legal assistance to sexual violence survivors across the U.S.
In 2014, Dunn graduated the University of Maryland Carey School of Law where she received the Order of the Barristers for her litigation skills and the William P. Cunningham Award for her national campus sexual assault advocacy, which includes passing the 2013 Violence Against Women Act (VAWA) Reauthorization, advising the White House Task Force to Protect Students Against Sexual Assault, and serving as a primary negotiator on the U.S. Department of Education's VAWA Rulemaking Committee.
Part 2 of Laura's interview will be published on 28 November 2016.
_______________________________________________________________________________________________________________________________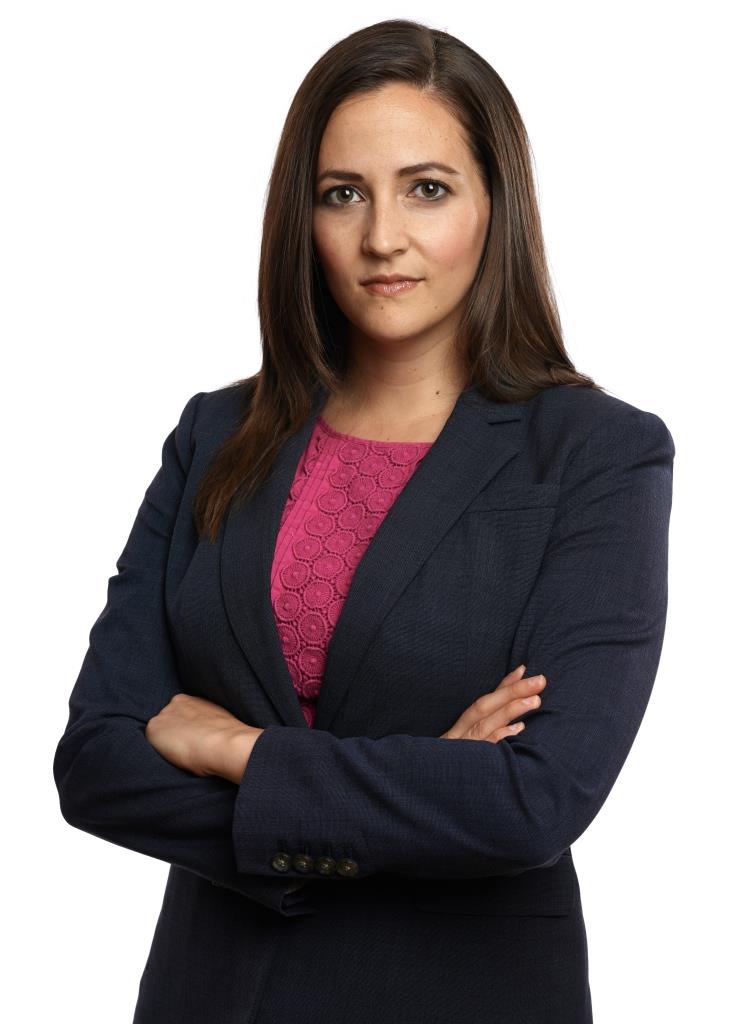 1. Echoing Green talks about "the moment of obligation" that transforms ordinary people into passionate social justice activists. As an Echoing Green fellow, what galvanised you to start SurvJustice?
I founded SurvJustice after my personal experience with campus sexual violence.
In April 2004, two men from my crew team at the University of Wisconsin made the decision to sexually assault me. Afterwards, I struggled for justice through campus, criminal and civil systems without receiving justice. Through this tragic experience, I learned about the laws and how to advocate for survivors.
In 2010, the national media covered my experience and it led to my meeting with the U.S. Department of Education on how Title IX can better assist survivors of sexual assault. As a result, the Department released the 2011 Dear Colleague Letter that clarified the obligations of colleges to support survivors of sexual violence and increased federal enforcement around Title IX as a civil right. This led to my moment of obligation as I realised my ability to increase the prospect of justice for other survivors.
2. How does SurvJustice help rape and sexual assault victims? (E.g. types of services and assistance provided by SurvJustice)
SurvJustice primarily provides legal assistance to survivors of sexual violence that works to hold both perpetrators and enablers accountable in campus, criminal and civil systems.
Beyond legal assistance, SurvJustice engages in policy advocacy around federal and state laws that promote victim rights and increase enforcement efforts to combat sexual violence. Finally, SurvJustice provides trainings to institutions tasked with preventing and addressing campus sexual violence to ensure their compliance with federal law and implementation of best practices.
3, SurvJustice mission page states that the SurvJustice team "realises that justice may mean something different to every survivor, whether a criminal conviction, civil remedy, administrative sanction, systematic institutional change, or acknowledgment of wrongdoing." This is a very different – and survivor-centred – approach compared to many other anti-Violence Against Women nonprofits who provide legal aid/expertise centered on fight for criminal convictions, helping the survivor get through the adversarial court process, or changing laws and legislations. What sort of impact has SurvJustice's approach made on survivors that you assist?
One of our organisational values at SurvJustice is being survivor-focused, which is at the heart of the legal work that we do. Too often survivors do not access avenues of justice because they fear that the system will not provide the end result they desire.
With our legal expertise, SurvJustice attorneys work to ensure the objectives of our survivor-clients are achieved first and foremost. This focus on survivors and their definition of justice has led to more clients feeling empowered to report and access formal campus, criminal and civil systems with our legal assistance.
SurvJustice has also helped shield survivors who have involuntarily been forced to access such systems against their desires as part of our commitment to being survivor-focused.
4. You are a survivor of campus rape and have very courageously shared your story publicly. What do you think colleges and universities can and should do when addressing the issue of rape, sexual assault, street and sexual harassment, and dating violence which predominantly affects female students?
Institutions of higher education can better serve victims of gender violence by always providing them options for confidential reporting, informal resolution of complaints, and formal adjudications. Every survivor can then choose the path that they believe will best achieve justice.
Additionally, educational institutions can improve their compliance with applicable federal laws while keeping the spirit of those laws front and center in their services, which is to ensure ongoing access to education for students on a campus safe for all. When schools do not honor the spirit of the laws by putting their reputation first, or valuing the ongoing education of the accused student over that of the victimised student, they perpetuate norms that allow violence against women to be commonplace. Schools can do better by putting survivors and safety first.
5. Part of SurvJustice's mission is to support and empower activists working to end campus sexual assault. Could you tell us more about your work on that front?
The original mission statement of SurvJustice included empowering activist, which then evolved to changemaker support and is now simply a policy advocacy service. Whenever a changemaker (activist) is seeking to change policies within their community, SurvJustice provides technical assistance and resources to help further their objectives.
Resources include our legal expertise in drafting proposals, assistance promoting their efforts via media, or a referral to an appropriate partnership organisation to support their efforts.