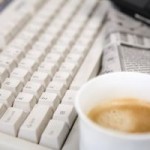 Welcome to the 120th edition of The Pixel Project's VAW e-News Digest!
This month the swift release of convicted rapist Brock Turner in the United States caught worldwide attention. This month also witnessed the mass fleeing of South Sudanese who are facing violence, including sexual violence, while a viral video recording of a rape that led to suicide in Italy forces the nation to confront online violence against women.
In the midst of these distressing news, growing awareness about sexual violence and attempts to prevent it is rising: bars are being trained to spot and intervene in suspected cases of sexual violence, Snapchat filters are empowering sexual assault survivors to speak out in India, and ad campaigns such as this one teaching young people about consent are gaining public attention and acceptance.
Get inspired by the Himalayan nuns who are traveling to raise awareness on gender violence, the women in India who are reclaiming its streets at night, and this Cambridge classicist who takes on her online detractors.
Every contribution matters. If you have any news you'd like to share about violence against women, please email The Pixel Project at info@thepixelproject.net. If you prefer to receive up-to-the-minute news concerning violence against women, follow us on Twitter.
It's time to stop violence against women. Together.
Best regards,
The Pixel Project Team
---
General Violence Against Women
---
Domestic Violence
---
Sexual Assault / Rape
---
Sex Trafficking
---
Female Genital Mutilation
---
Honour Killing and Forced Marriage
---
Activism