Welcome to The Pixel Project's "30 For 30″ Father's Day Campaign 2016! In honour of Father's Day, we created this campaign:
To acknowledge the vital role dads play in families, cultures and communities worldwide.
To showcase men from different walks of life who are fabulous positive non-violent and non-sexist male role models.
To provide dads worldwide a positive platform to share ideas about stopping sexism, misogyny, and violence against women and girls.
This is our 5th annual 30 For 30 campaign and through it we will be publishing a short interview with a different Dad on each day of the month of June.
Our twenty sixth "30 For 30″ 2016 Dad is Stuart Grudgings from the UK.
__________________________________________________________________________________________
The Dad Bio
I'm the British father of a nearly three-year-old boy, Deven. He was born in Malaysia, which was the latest stop for me in nearly two decades of foreign assignments for my work as a journalist for a major international news service. I met my wife, Jaime, during my previous assignment in Washington D.C., to where we have now returned and are planning to stay for much longer than my usual record.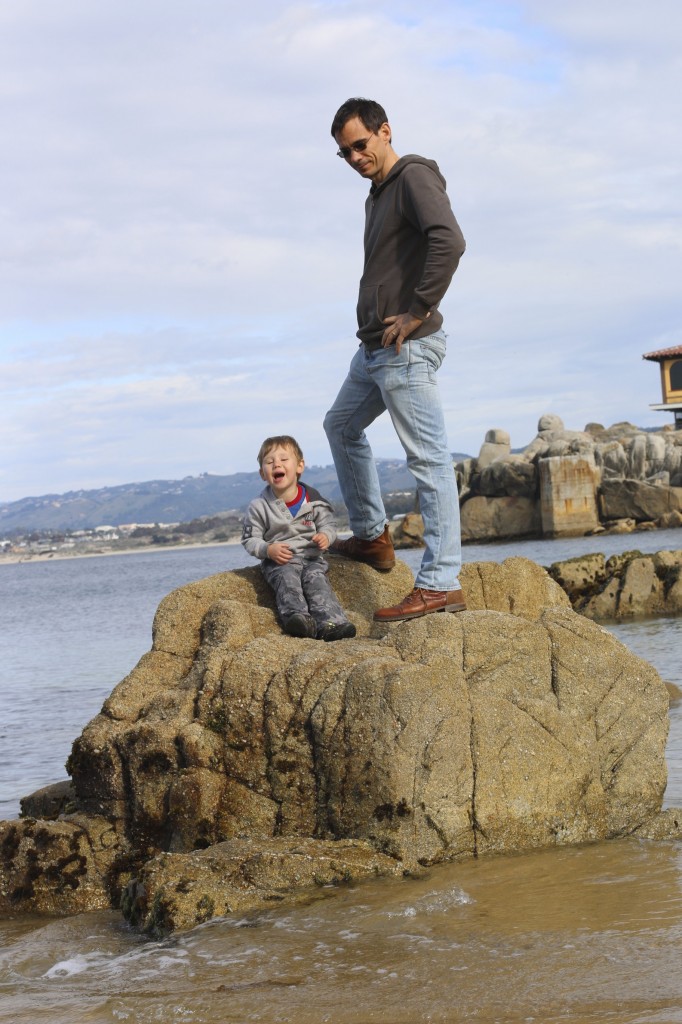 1. What is the best thing about being a dad?
For me, the best thing about being a dad is having a new best friend in the world who laughs with me, shares adventures and is a constant source of energy, comfort and joy.
I resisted becoming a dad for a long time because I was quite terrified of the responsibility, the irreversibility of it all, and the loss of "personal space" it would entail. There have indeed been losses, but they seem utterly trivial now compared to what I have gained and how it has transformed my outlook and priorities in life.
2. A dad is usually the first male role model in a person's life and fathers do have a significant impact on their sons' attitude towards women and girls. How has your father influenced the way you see and treat women and girls?
That is something I haven't thought much about before. My father was far from a perfect role model. He was/is quite a conservative man, a former police officer in the UK, who has worn a pair of jeans and who was quite fond of telling the occasional racist or sexist joke. To this day he will – unintentionally – belittle my wife's career efforts with comments like "Oh, that's a nice little activity to keep you busy." But underneath that veneer he has always been mostly respectful and supportive to women in our lives, including my mother, and it was always clear that physical threats, violence, or other coercive behaviour was wrong.
3. Communities and activists worldwide are starting to recognise that violence against women is not a "women's issue" but a human rights issue and that men play a role in stopping the violence. How do you think fathers and other male role models can help get young men and boys to take an interest in and step up to help prevent and stop violence against women?
My son is 3 now and I think it has to start with just leading by example and teaching that others, both male and female, need to be treated with respect. That goes beyond teaching against violence to making clear that others have the right to make their own choices, to be heard out and not mocked, belittled, coerced, or hurt.
In later years, maybe around 5-6 and up, I think there'll be a need to talk more specifically about attitudes and appropriate behaviour towards girls as he faces more influences from media and friends. We may have a female U.S. president by then, which will help!