Welcome to The Pixel Project's "30 For 30″ Father's Day Campaign 2016! In honour of Father's Day, we created this campaign:
To acknowledge the vital role dads play in families, cultures and communities worldwide.
To showcase men from different walks of life who are fabulous positive non-violent and non-sexist male role models.
To provide dads worldwide a positive platform to share ideas about stopping sexism, misogyny, and violence against women and girls.
This is our 5th annual 30 For 30 campaign and through it we will be publishing a short interview with a different Dad on each day of the month of June.
Our fifteenth "30 For 30″ 2016 Dad is Román Ricardo Jáquez from the Dominican Republic and the USA.
__________________________________________________________________________________________
The Dad Bio
My name is Román Ricardo Jáquez, I am a filmmaker-turned-entrepreneur currently serving as CEO at Compass Pictures Inc, a boutique film production company that produces movies with family values from a biblical worldview. As a filmmaker, I have captured stories of love and hope from across the world. I was born and raised in the Dominican Republic and now reside in upstate New York, with my wife Stephanie (10 years and counting) and my two sons, Román Matthias (born 3rd August 2010) and Román Isaiah (born 24 August 2014).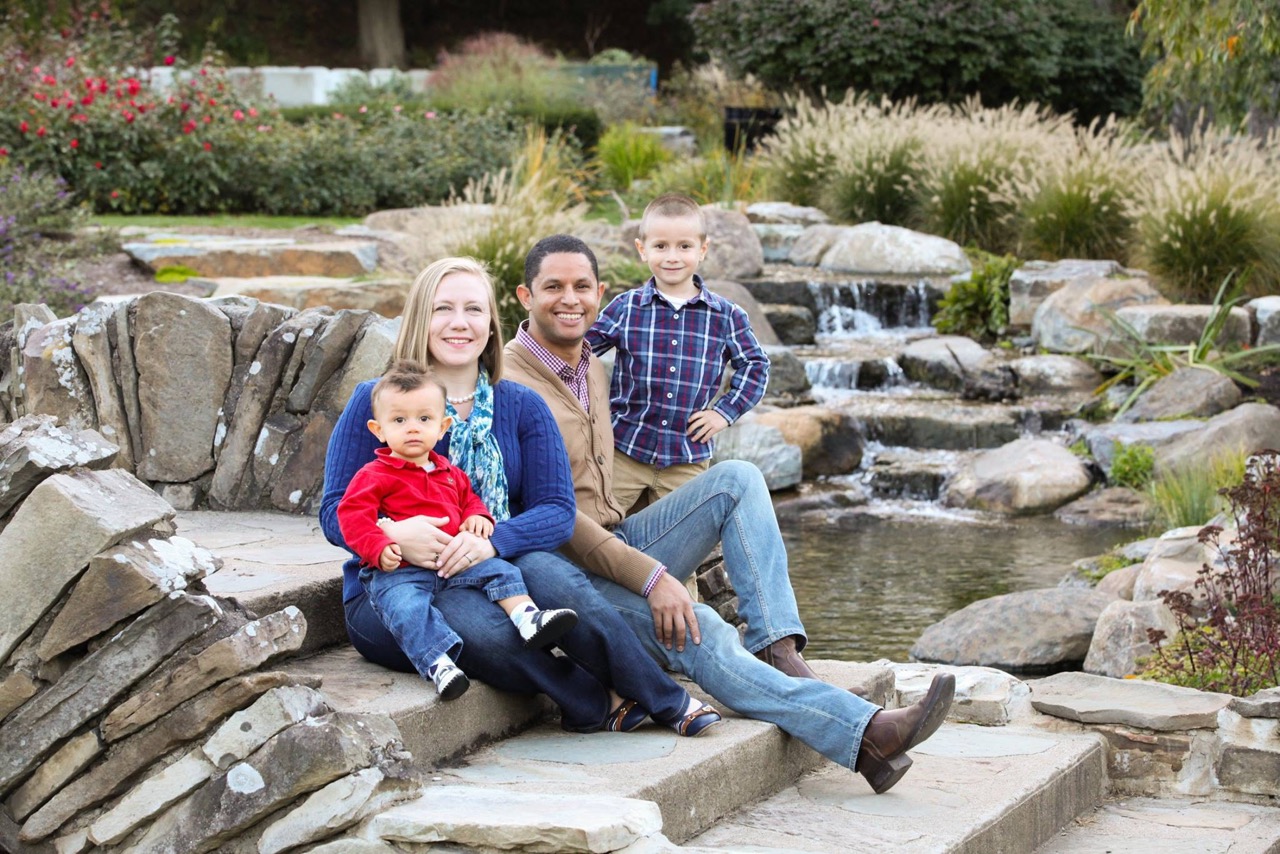 1. What is the best thing about being a dad?
This is a tough question to answer because the rewards are countless. I supposed that if I must narrow down the vast benefits of being a dad, one thing that surely fills my heart without fail is seeing my sons loving their mother.
Early on, my wife and I agreed to great each other first before greeting the boys, as a result, if my wife is the one to come home, the boys and I race to see who gets to kiss and hug her first. 'Monkey see, Monkey does!' My son Matthias loves to show affection to his mom by lavishing her with words of affirmation "Mami, you look beautiful", "You are the best Mom in the whole world", "Mami, I love you" … seeing my son love and respect his mom is one of the most rewarding experiences I get to enjoy as a dad.
2. A dad is usually the first male role model in a person's life and fathers do have a significant impact on their sons' attitude towards women and girls. How has your father influenced the way you see and treat women and girls?
When I introduced my first girlfriend, Stephanie (now my wife) to my dad, Román Ismael, he said to me without any hesitation, right there, in front of her, "If you hurt her, if you touch her, if you do any harm to this young lady, you'll have to face the consequences with me and it is not going to be pretty. Now she is my daughter and you must honour and respect her as my own."
I was shocked to say the least. My father really wanted to make sure I understood the boundaries. His counsel on how to treat women went beyond the warning of facing consequences from him — he also gave me practical advice on how to serve and defend women and girls. His advice and attitude are deeply rooted in his own relationship with his mom whose last words to him before she passed were: "Son, I am proud of you."
3. Communities and activists worldwide are starting to recognise that violence against women is not a "women's issue" but a human rights issue and that men play a role in stopping the violence. How do you think fathers and other male role models can help get young men and boys to take an interest in and step up to help prevent and stop violence against women?
There are so many ways that men and boys can take interest in stepping up to prevent and stop violence against women. Three basic and practical steps come to mind:
Firstly, through bystander intervention. So often we see a situation that we know requires our attention yet we remain silent. There are safe ways to intervene in situations that indicate that something is not right, even a quick question "Ma'am, are you okay?" or simply calling in law enforcement.
Secondly, for older men to take actively participate in mentoring young men. There is a great need to be met with so many young men without fathers. It's also crucial to mentor incarcerated men so they can reintegrate back into society as contributors and with a mature understanding of their role as protectors and providers.
Lastly, for men to take a collective look inwardly and acknowledge where in our lives we have failed our mothers, sisters, female friends, ask for forgiveness and seek out help to prevent repeating the offense. Men need other men to share life with and hold each other accountable for our words and actions.