Welcome to The Pixel Project's "30 For 30″ Father's Day Campaign 2016! In honour of Father's Day, we created this campaign:
To acknowledge the vital role dads play in families, cultures and communities worldwide.
To showcase men from different walks of life who are fabulous positive non-violent and non-sexist male role models.
To provide dads worldwide a positive platform to share ideas about stopping sexism, misogyny, and violence against women and girls.
This is our 5th annual 30 For 30 campaign and through it we will be publishing a short interview with a different Dad on each day of the month of June.
Our eleventh "30 For 30″ 2016 Dad is John Nolan from Australia.
__________________________________________________________________________________________
The Dad Bio
John Nolan is the Founder and Director of DadsUNI, a Christian ministry assisting in the development of strong families in modern society and in particular the role of young fathers. DadsUNI teaches the elements of Understanding, Nurturing and Imparting to assist young dads in this all important role. '52 Tips For Fathers' is their most popular course and available for free on their website. John and his wife Adele were married in 1992 and have 2 wonderful children, Joseph and Esther.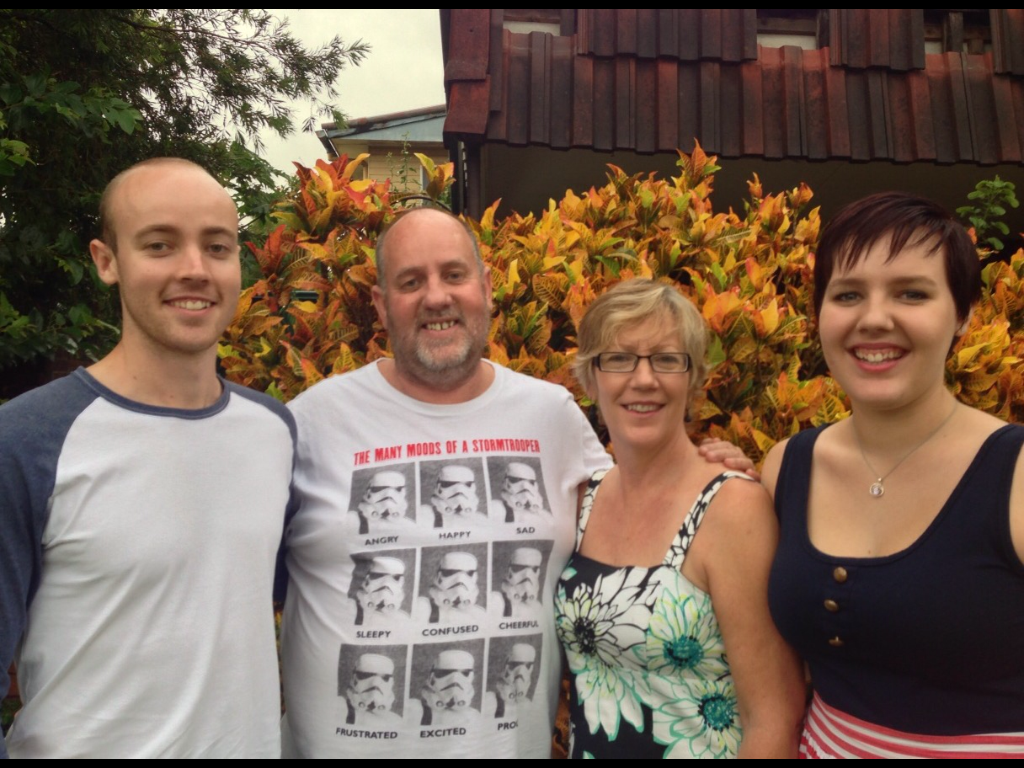 1. What is the best thing about being a dad?
For me becoming a father was the fulfilment of a desire I had carried in my heart for many years.
When I first held my newborn son in my arms I had an epiphany, a revelation of my calling on earth as a man and father, and that I would lay down my own life for him in a second. This revelation crystallised my thinking and re-organised my life priorities dramatically, a change that I am so thankful for even many years later.
Both of my children have brought me incredible joy in life as I have committed myself to being the best possible father and role model in life that I can be.
2. A dad is usually the first male role model in a person's life and fathers do have a significant impact on their sons' attitude towards women and girls. How has your father influenced the way you see and treat women and girls?
I did not have the benefit of a wonderful male role model in life, and this became one of the main motivating factors that compelled me to create DadsUNI. There are many young men these days that grow up without a close relationship with their own father, or have a father who may lack many of the skills required to become a great dad. I chose to ensure that my own life would reflect the values, beliefs and ideals that I personally treasured, so that I could pass these elements on to my own children.
Every child is unique and needs to be loved, appreciated and encouraged to find and fulfil their own destiny in life. Biblical Christianity teaches us that women are to be honoured greatly and highly esteemed as equal to men, and that just because we may function in different roles does not mean that we differ in value within the sight of God. The incredible kindness and wisdom of Jesus life is the role model I look to in life, and I have found that He is always ready to help in my times of need.
3. Communities and activists worldwide are starting to recognise that violence against women is not a "women's issue" but a human rights issue and that men play a role in stopping the violence. How do you think fathers and other male role models can help get young men and boys to take an interest in and step up to help prevent and stop violence against women?
I personally believe that the change required in our society to stop violence against women must be addressed by using many different approaches, and without doubt positive male role models do play an important part. Learned behaviours are passed down from generation to generation – violent fathers create violent sons. It is a behavioural cycle of abuse and/or violence, and it is our job to look for ways to break that cycle.
Educating the mind is advantageous in bringing about awareness of the issue, but in my experience it takes a change of heart to establish the new behaviours we are seeking. For every young man it is important to personally identify with role models, whether historic or contemporary, that exemplify the character traits of kindness, fairness and respect to all people, whether they be male or female. We can all change if we want it bad enough and the behavioural cycle can be broken and replaced by a lifestyle that truly benefits ourselves and our families both now and in the generations to come.