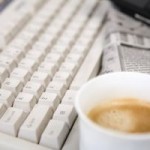 Welcome to the 114th edition of The Pixel Project's VAW e-News Digest!
This month we celebrate International Women's Day. Take a look at photographs of celebrations of International Women's Day around the world.
Two gynecologists recently published a paper in a medical journal suggesting a 'compromise solution' to female genital circumcision. According to the doctors, current forms of campaigns have not been successful because it fails to take the cultural importance of female circumcision into consideration. The doctors have suggested a 'ritual nick' to take its place instead, a suggestion that has been met with criticism by survivors.
Two former members of the military in Guatemala have been sentenced up to 360 years for the murder, rape and sexual enslavement of women in a landmark trial. Rape as a war crime became a front cover feature on TIME magazine. In California, schools are including sexual consent as part of high school education. These are all forms of progress in the continuing struggle to end sexual violence against women.
Every contribution matters. If you have any news you'd like to share about violence against women, please email The Pixel Project at info@thepixelproject.net. If you prefer to receive up-to-the-minute news concerning violence against women, follow us on Twitter.
It's time to stop violence against women. Together.
Best regards,
The Pixel Project Team
---
General Violence Against Women
---
Domestic Violence
---
Rape and Sexual Assault
---
Sex Trafficking
---
Female Genital Mutilation
---
Honour Killing and Forced Marriage
---
Activism