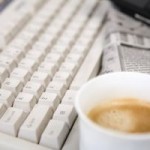 Welcome to the 111th edition of The Pixel Project's VAW e-News Digest!
The 11th of October marked International Day of the Girl Child. In this edition we highlight significant efforts to highlight various issues related to the welfare of girls, including a school for child brides in India, the effect of female genital cutting on pregnancy, and how menstruation taboos restrict the lives of girls in Nepal.
There has been a surge of violence in Central America, causing women and girls to seek refuge by crossing into the United States. NPR ran an investigative feature on the increasing violence against girls in El Salvador.
Following the refugees from conflict zones in Syria create headlines are stories of sexual violence. Following concerns that refugees from Syria are perpetrators of sexual violence, Denmark plans to introduce sex education for refugees. At the same time, women and girls fleeing conflict zones become extremely vulnerable to sexual assault and violence.
Every contribution matters. If you have any news you'd like to share about violence against women, please email The Pixel Project at info@thepixelproject.net. If you prefer to receive up-to-the-minute news concerning violence against women, follow us on Twitter .
It's time to stop violence against women. Together.
Best regards,
The Pixel Project Team
---
General Violence Against Women
---
Domestic Violence
---
Rape and Sexual Assault
---
Sex Trafficking
---
Female Genital Mutilation
---
Forced Marriage and Honour Killing
---
Activism